…picketed Georgetown Magistrates' Courts
Family and friends of the late Jude Bentley picketed the Georgetown Magistrates' Courts, calling for charges to be initiated against retired Rear Admiral, Gary Best – an executive member of the People's National Congress, the dominant party currently in Government, who struck down the 41-year-old national cyclist on February 8 on the Rupert Craig Highway.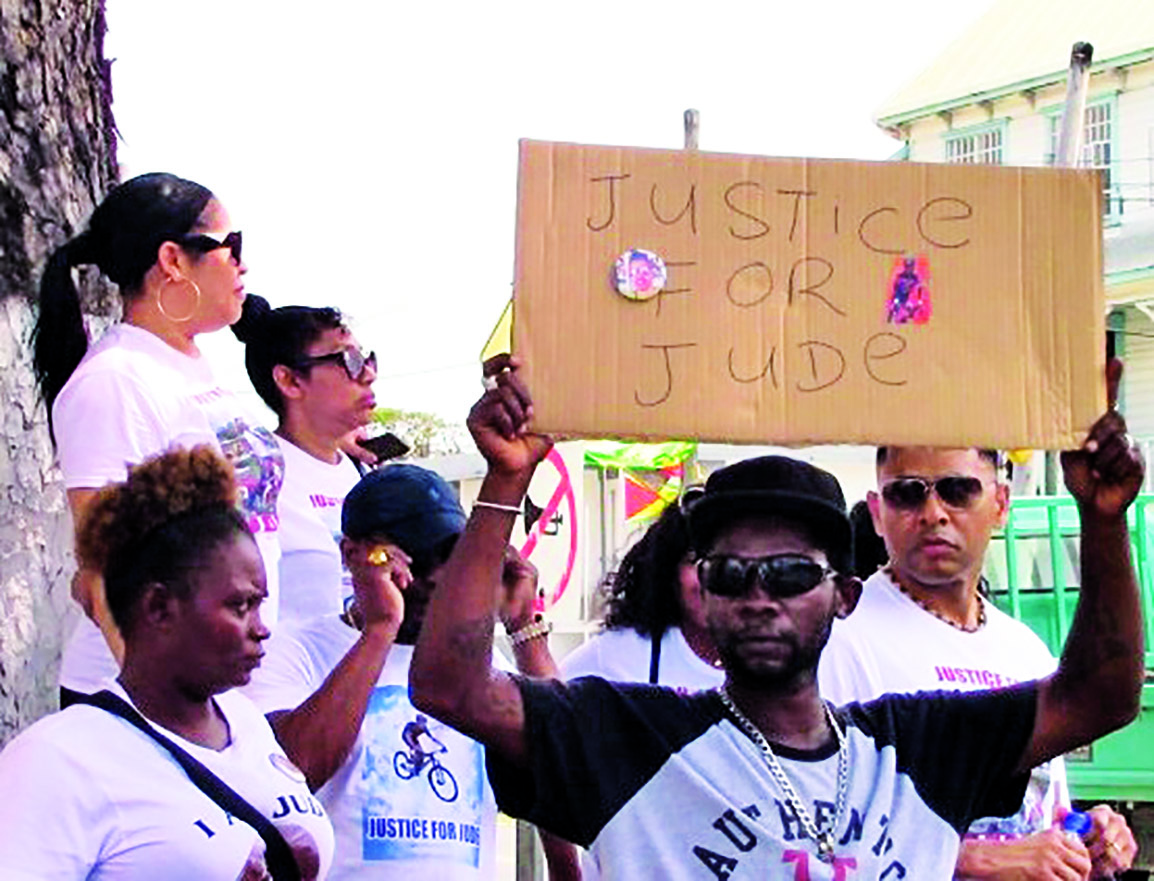 Best was taken into custody where he was found to be above the legal alcohol limit but was subsequently placed on $100,000 station bail.
Speaking with the media on Tuesday, Bentley's cousin, Gary Wiltshire said that the family will go the length and breadth to ensure that justice is served.
"We are calling for justice, we believe that those [who] are responsible for Jude's death should be held accountable. If we have to show up here every day until justice is served, we will do that," Wiltshire stated.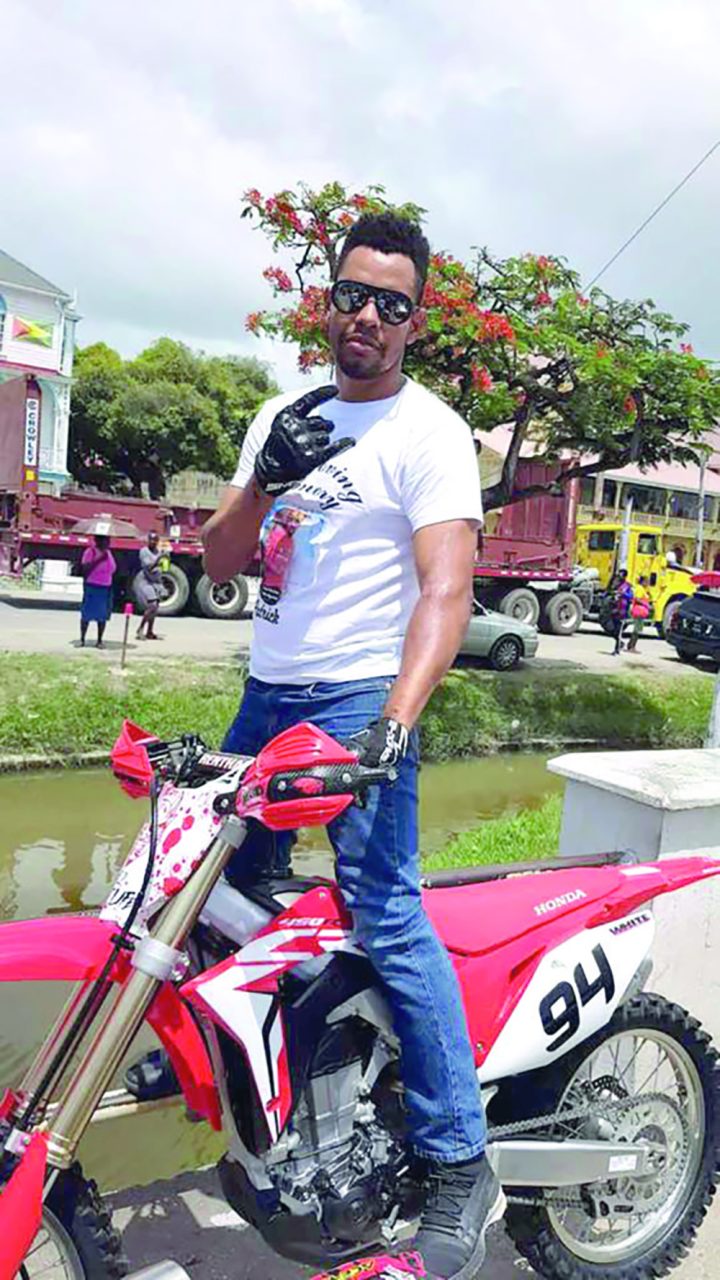 "If this was a poor man he would be right here in front of the [Georgetown] court today and we want everybody to be treated the same and we will stand up for that," Wiltshire added.
Only a few days ago, Jude's daughter, Jada Bentley, in an exclusive interview with this newspaper reiterated her call for justice in her father's death given the fact that the alleged perpetrator tried to clear his name with an untruthful statement.
"I saw that Mr Best was claiming that my dad was not wearing any reflector lights. I felt really angry. Like it was really disrespectful to my dad," the young lady expressed.
"He obviously, he has a bike shop, he has everything he needs for his bikes, his bicycles and everybody saw the reflectors and he [Mr Best] claimed my dad was not wearing any reflector and he didn't see him," Jada noted.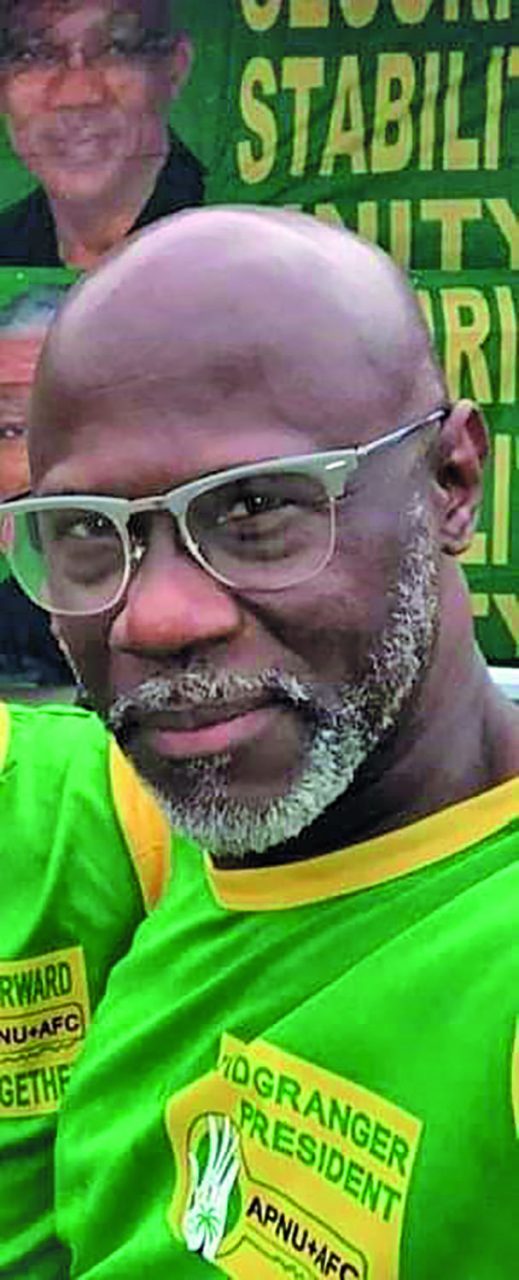 Jude was laid to rest on Sunday last, where scores of persons were seen paying tributes at the World Vision New Testament Church of God in David Street, Kitty, Georgetown.
Based on information received, the accident occurred at about 05:00h in the vicinity of the Russian Embassy, Kitty, Georgetown.
At that time, Bentley was reportedly proceeding to Sheriff Street to meet a group of cyclists when he was hit by the black Land Cruiser, driven by Best.