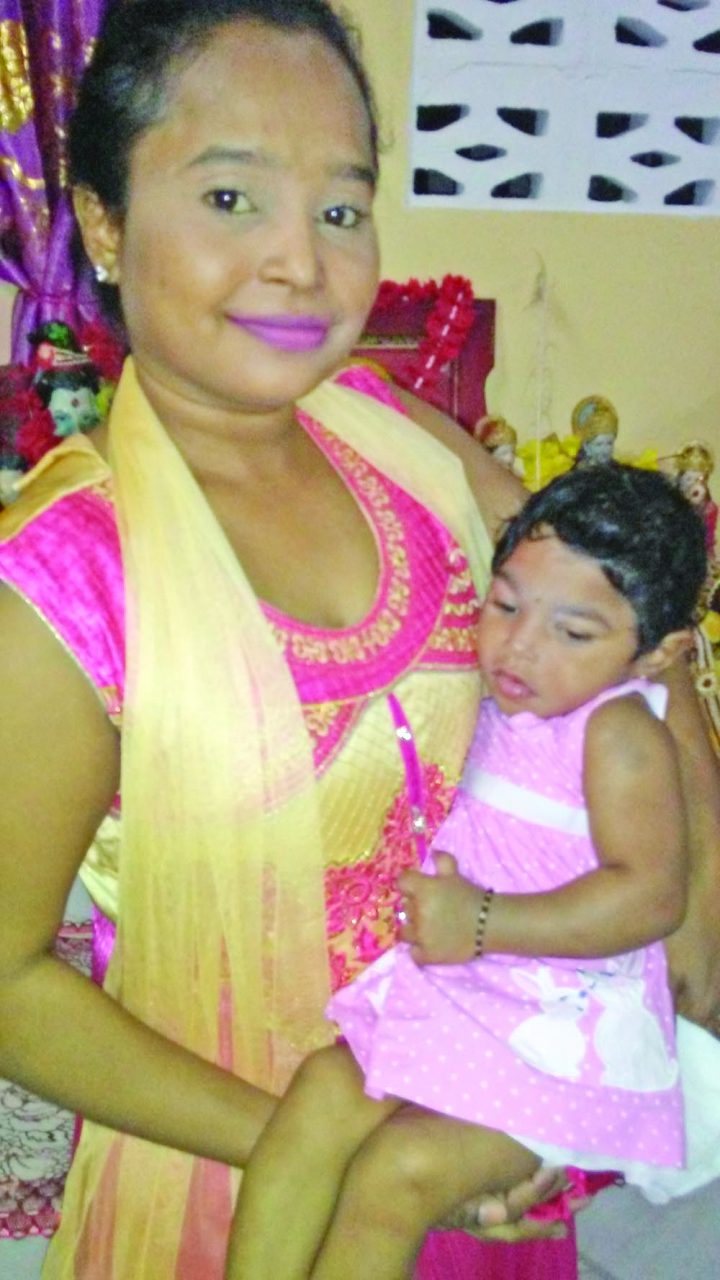 The parents of one-year-old Ankita Ramotar of Affiance, Essequibo Coast, Region Two (Pomeroon-Supenaam) are pleading with public-spirited persons to help save the infant, who has been diagnosed with a brain injury.
The child's mother, Kameela Persaud, said time is running out for her daughter. Local doctors detected the brain injury and recommended overseas treatment.
According to Persaud, little Ankita, after birth, started to suffer from frequent seizures, and they sought treatment at the Dr. Balwant Singh Hospital in Georgetown.
There it was discovered that their baby girl had a brain injury that is causing her to have frequent seizures. The doctors also recommended that the infant have immediate treatment overseas.
The mother told Guyana Times that she was able to get an appointment date with John's Hopkins Hospital in the United States (U.S.), where the child will get the necessary medical treatment needed.
However, the family would first have to raise 12 million Guyana Dollars to cover the expenses. As such, they are appealing with the public to be sympathetic to little Ankita and help to save her precious life.
Bhowanie Ramotar, father of the year-old girl, said Ankita is his little baby daughter, and as a taxi driver, he is very hurt to see her dying right in front of his eyes and he does not have money readily available to save her.
On this note, he too is pleading with all kind-hearted citizens to help save his baby girl.
This newspaper understands that the family has already secured a six-month visa to the U.S., and is now trying to raise the money needed to travel there and pay for little Ankita to be treated.
Anyone wishing to contribute to saving little Ankita's life can contact the family on 626-8805 or 644-7171.