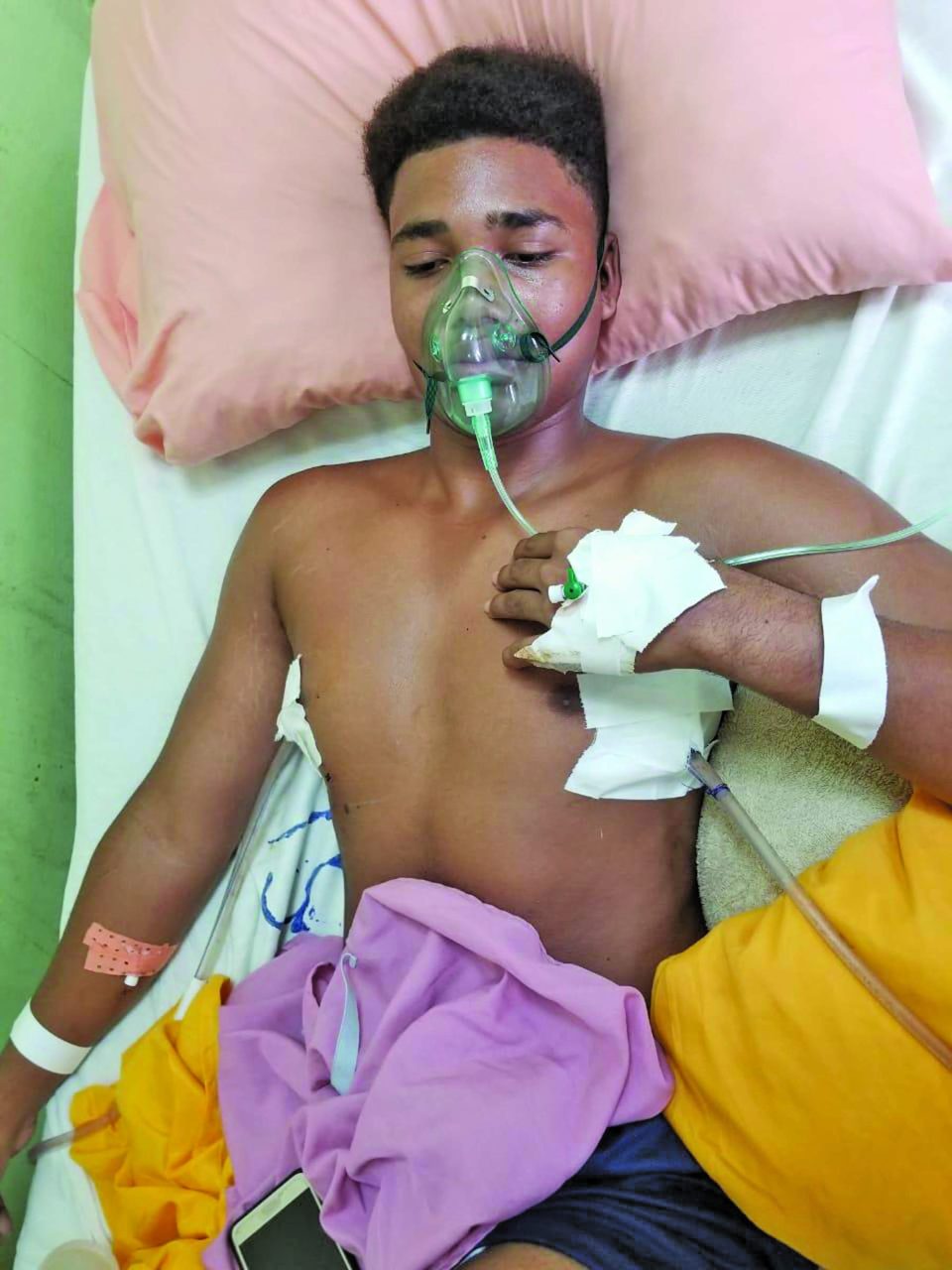 Two juveniles on Friday made an appearance in the Children's Court to answer to the charge of unlawful wounding committed on another teenager.
It is alleged that on February 28, 2018, the two juveniles, while being in the company of others, unlawfully wounded Shemuel Pierre at Covent Garden, East Bank Demerara.
On the day in question, Pierre was making his way home from school when the two teenagers along with two others stabbed him to his chest with a pair of scissors and made good their escape.
The injured child was assisted by a teacher who was passing and noticed that the child was bleeding profusely. Pierre was rushed to the Diamond Diagnostic Centre and later transferred to the Georgetown Public Hospital where he was admitted as a result of the severity of the injuries.
He was stabbed twice to his chest with one wound causing injuries to his lungs.
The medical report also revealed that the teen was stabbed two times and both lungs were punctured, thereby making the injuries life-threatening.
The teen was hospitalised for five days and upon being discharged, he was taken to Woodlands Hospital for further treatment due to complications that developed after surgery.
In court, the injured teen was represented by Attorney-at-Law Maxwell McKay, who told the court that the two suspects are known to the law since both of them have pending matters which include armed robbery and narcotics possession.
He further stated that his client's injuries were life-threatening and, therefore, both accused should be remanded.
The Police Prosecutor also stated that the teens should be kept in custody because one of them went into hiding after committing the act but was later apprehended by police ranks.
It was further stated that both teens had confessed to the crime
The teens were placed on $10,000 and $40,000 bail respectively and the matter is expected to be called again on May 23, 2019.