Residents of Leopold Street, Georgetown this morning took to the street burning objects, protesting the shooting to death of a fellow resident, allegedly by the Police.
Odinga Williams, 35, a father of one, was allegedly killed in the wee hours of this morning as Police were responding to reports of a robbery.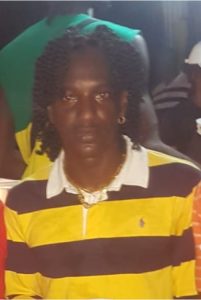 According to information, at about 01:40h Police received a report of robbery in the vicinity of the Stabroek Market and as Officers were responding they noticed two men heading into Leopold Street on a bicycle.
A chase ensued and Police eventually caught up with Williams on Norton Street where he whipped out a firearm and fired at the Officers. As a result, Police returned fire hitting the now dead man in the abdomen and chest.
The killing incensed residents who claimed that Williams was an innocent party that was set up by the Police. They took to the street demanding justice and lighting objects blocking access to the road.
Williams recently returned to Guyana from Cayenne, French Guiana – where he was living.
Investigations are still ongoing.