The father-in-law of Muneshwar "Pig Egg" Bisnauth, the Airy Hall, Mahaicony, East Coast Demerara fisherman found dead on Sunday night – has confessed to killing him following an argument, a Police source has told Guyana Times.
The 23-year-old father of one had been imbibing with his 16-year-old wife and her parents at Lot 20 Dundee, Mahaicony when, at about 18:30h, they became engaged in an intense argument. Bisnauth's lifeless body was later discovered lying in the yard, with a gaping wound to the head.
Bisnauth's father, Kumar Bisnauth, told this publication that his son had left to go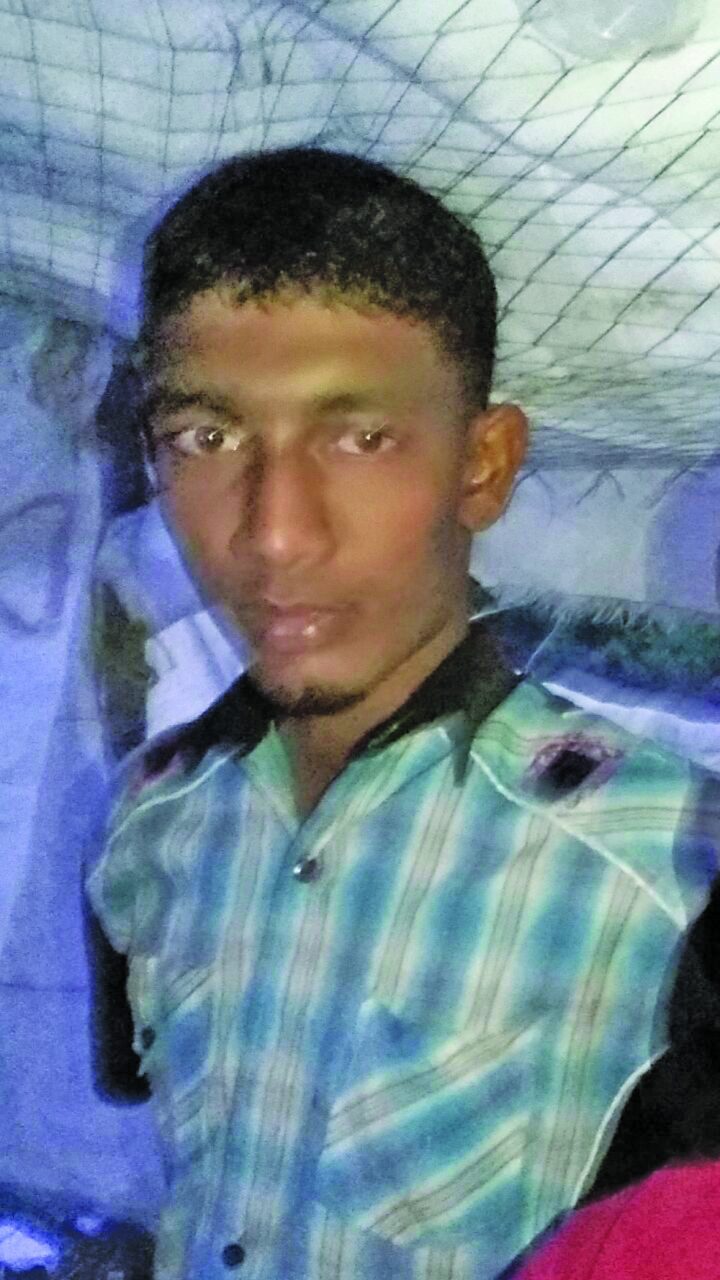 at his in-laws around 16:00h, and he received a message some hours later, informing that he should come check on his son.
"Yesterday afternoon (Sunday afternoon) about 4:00-4:30 time, he left fuh 'go back' (of the village). He and he father-in-law and them going go drink rum, and me nah know what them went and do deh. 'Bout 8 o'clock time, them come give me message say that come see what happen," the grieving man related.
"Them say that he bin a walk and he fall down, and me go and me see am, and he look dead. Me tell them say, 'Ayo call Police, 'cause that boy nah look nice'," he added.
The elder Bisnauth related that after he told his daughter-in-law to call the Police, it was related that his son had been involved in an argument with his in-laws, and was leaving in haste when he slipped and hit his head. After hitting his head, Bisnauth immediately lost consciousness, the man said he was told.
Prior to the Police arriving on the scene, a medical practitioner relative of Bisnauth checked his vitals, declared that he was already dead, and requested that his body be wrapped in a sheet. The relative then immediately made contact with the Mahaicony Police Station, and ranks arrived on the scene.
When the Police arrived, they began questioning Bisnauth's wife and her parents, and found that their stories did not add up. Thus, they were taken into Police custody, where they remained at press time.
The Police have said their investigations are ongoing, and a post-mortem examination is expected to be conducted on Bisnauth's body on Wednesday.
The late Bisnauth's relatives have said they were told by neighbours that he had been involved in an intense argument with his in-laws, and loud cussing and shouting had been followed by a scream, and then silence.
"The people around deh say that them went cussing and so, and then them stop all of a sudden. When we get there, he had on only a camouflage vest and he short pants. It had this buss on he head, but no blood was on the ground," the dead man's cousin related.
This cousin (who asked not to be named) related that the family observed that the area where Bisnauth was found had no blood or traces of flood, and reeked of bleach, suggesting that it was recently washed.
"You telling me that he fall down buss he head and then get blackout, and it had no blood deh? And to top it off, them nah try get he to the hospital, or even call the ambulance? Something nah look good! And then the people around there saying that them lash he in he head," the relative said.
The elder Bisnauth also related that his son's in-laws had not taken kindly to their daughter's decision to elope with his son, and would constantly hurl expletives at him whenever they were imbibing.
The late Muneshwar Bisnauth has been described as having been an easygoing person. He leaves to mourn his relatives and his 11-month-old son. Police investigations are still ongoing.