The Natural Resources Ministry, through the Forest Carbon Partnership Facility (FCPF) project, conducted a consultancy programme last month with the intention of strengthening the National Toshaos Council (NTC).
The event was a three-day familiarisation workshop, which concluded on February 28, at the Guyana Forestry Commission (GFC) Multiplex Building at Kingston, Georgetown and featured 20 elected executive members of the NTC.
Present at the workshop was FCPF's project assistant, Michelle Astwood, who stated that the 21-month consultancy will improve the organisational, governance and financial capabilities of the Council as well as other related stakeholder organisations.
Astwood also reiterated that special emphasis was being placed by the FCPF to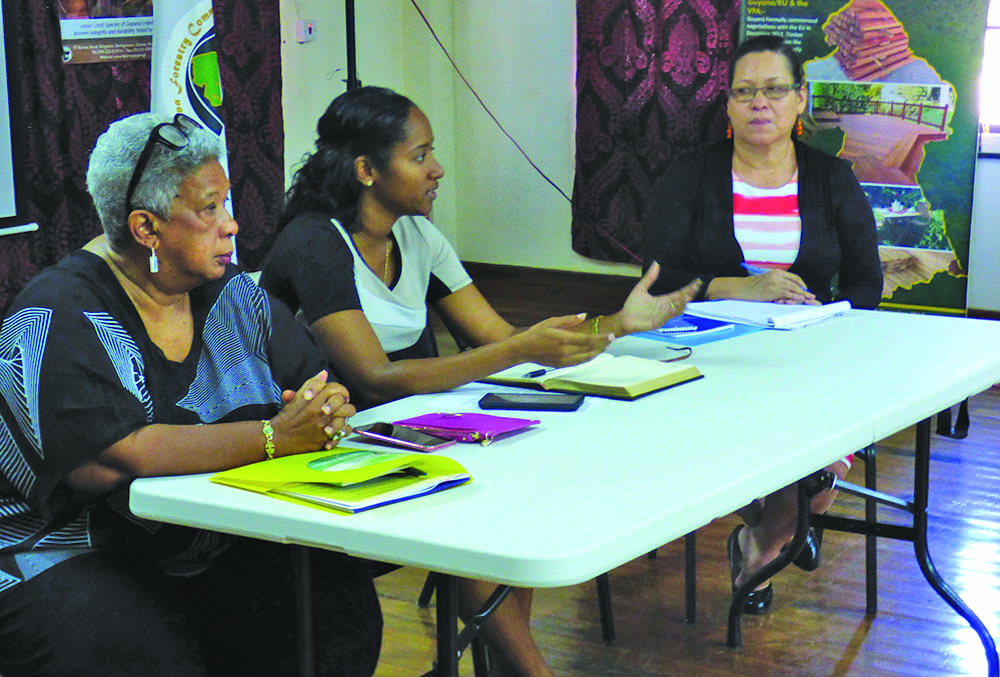 involve women in the Reduced Emissions from Deforestation and Forest Degradation (REDD+) Readiness Process. She also urged the NTC to extend its support for the forthcoming activities.
Guyana Forestry Commission (GFC) Chairman Jocelyn Dow stated that the NTC's role was to ensure the availability of local content in international-led sustainable development programmes and policies such as the FCPF-REDD+, which she guaranteed the GFC would support.
Additionally, the NTC's Chairman, Joel Fredericks addressed the gathering, stating that the Toshaos were contented that the much-anticipated project has commenced, and they were all eager to support it.
An outcome of the project will be the provision of financial assistance for office rental and the appointment of three permanent staff for the NTC's secretariat.
The FCPF Readiness Process aims at preparing the NTC and other stakeholders to be involved and make valid contributions towards the national programme for REDD+.