Food For The Poor (FFTP) Guyana Inc, in collaboration with the Labour Ministry, on Tuesday donated a quantity of electrical sewing machines and industrial sewing machines to the Board of Industrial Training (BIT) to boost and strengthen its garment construction programme.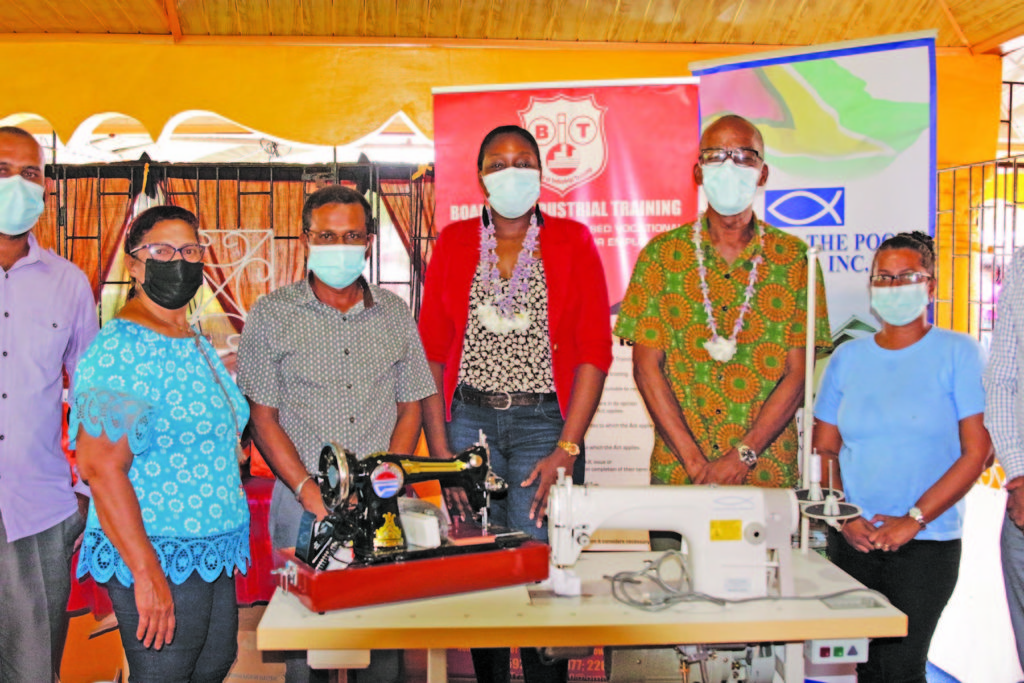 At the handing-over ceremony which was held at Pomona, Essequibo Coast, Region Two (Pomeroon- Supenaam), several machines were handed over to several groups to aid in the training of women in garment construction.
FFTP Senior Project Manager Andrea Benjamin stated that the main objective was to empower women to be independent.
"The technical and vocational training plays an important part in the educational system, since it provides opportunities for persons who were not able to take advantage of formal education system and those who are looking to learn new skills… The organisation is opened to other partnership agencies such as BIT, the Regional Democratic Council (RDC) and other organisations and entities involved in developmental works geared towards building the capacity and empowering the people of Guyana," Benjamin added.
Labour Minister Joseph Hamilton expressed gratitude to the Non-Governmental Organisation (NGO) for the timely donation, adding it fulfilled a promise made to the Pomona Group a few months ago.
Additionally, Hamilton noted that he was committed to creating opportunities that will reach every area in Guyana.
"This is not the first skills training initiative that the organisation is involved in … it is the first such collaboration with a formal training agency such as the Board of Industrial Training … so I'm, therefore, encouraging all the beneficiaries to become multi-talented and multi-skilled… the acquisition of new skills is 'training for savings', since you are the one that will produce garments to satisfy customers," the Minister said.
A six-month garment construction programme for women in the region is expected to commence soon. A similar exercise is expected to be rolled out in Region Four (Demerara-Mahaica) and Region 10 (Upper Demerara- Berbice).