The Government is unsure whether it will go ahead with setting up a separate oil and gas unit in the Guyana Revenue Authority (GRA) or not. It is sure about one thing, however, and that is staffing such a unit will be a challenge.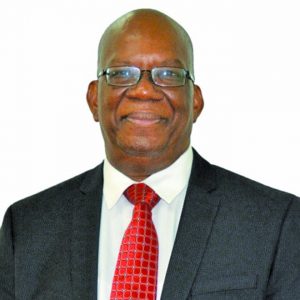 Making this pronouncement was Finance Minister Winston Jordan on the sidelines of a reception at the Marriott Hotel on Monday for the arrival of ExxonMobil's Floating Production Storage Offloading (FPSO) vessel.
According to Jordan, he has had discussions with the International Monetary Fund (IMF) on the available options for the unit. However, Jordan noted that he is leaning towards scrapping the idea and building capacity within GRA's current, albeit small, oil and gas unit.
"The IMF is in the country right now to do technical assistance. I had a brief meeting with them and we discussed whether we want to set up the unit separately or whether we will build capacity in the existing unit that we have".
"I'm thinking that we're going to build capacity, because it's very difficult, not setting up the unit, but it's very difficult staffing it. So I want to just build on the staff we have there already and use some funding form the World Bank loan to complement the staff we have there".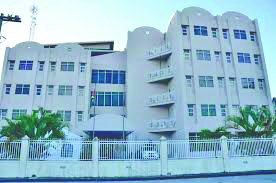 Jordan also noted that a few other qualified locals could be brought on board to add to the staffing complement of the unit. He pointed out that the unit would also be helped by the Ministry's Economic Policy Unit.
While there has been much advocacy for local content, a commonly cited obstacle has been the lack of tertiary-trained local oil and gas personnel. Guyana already has a troubling ratio of university-trained graduates to persons who have never attended university.
These statistics are notwithstanding the percentage of those specialising in oil and gas. A survey released by the Bureau of Statistics last year had found that less than ten per cent of Guyana's population had completed post-secondary education.
However, there have been efforts to build capacity at the University of Guyana. Earlier this year, the University announced that it had launched its Associate of Science Degree in Petroleum Engineering which would be a two-year duration and have students engaged in workshop training and skill courses.
It had been announced that the course was being offered in collaboration with Trinidad and Tobago, with some courses expected to be delivered in Trinidad. A UG team had visited the University of Trinidad and Tobago and the University of the West Indies, and an agreement was struck to develop various courses.
Speaking during a forum titled "The Youth and the Oil and Gas Sector", UG Registrar Nigel Gravesande had noted that while the Technical and Vocational Training Education (TVET) institutions have started to create an enabling environment for training, more had to be done to ensure "sustainable exploration, development and production of the nation's petroleum assets".
Gravesande had explained that "Guyana found itself not only as a newcomer to the industry, but also relatively unprepared without the necessary skills to make a significant contribution to the production that was targeted to commence in 2020".
The University Registrar had underscored that "this situation gave rise to the demand for these requisite skills in this highly-specialised area of petroleum engineering to be developed locally, but also rapidly".