Some of Guyana's top cyclists will be competing in the second edition of the Banks DIH's Rainforest Waters 11-Stage Cycle Meet on Saturday September 14 at the National Park.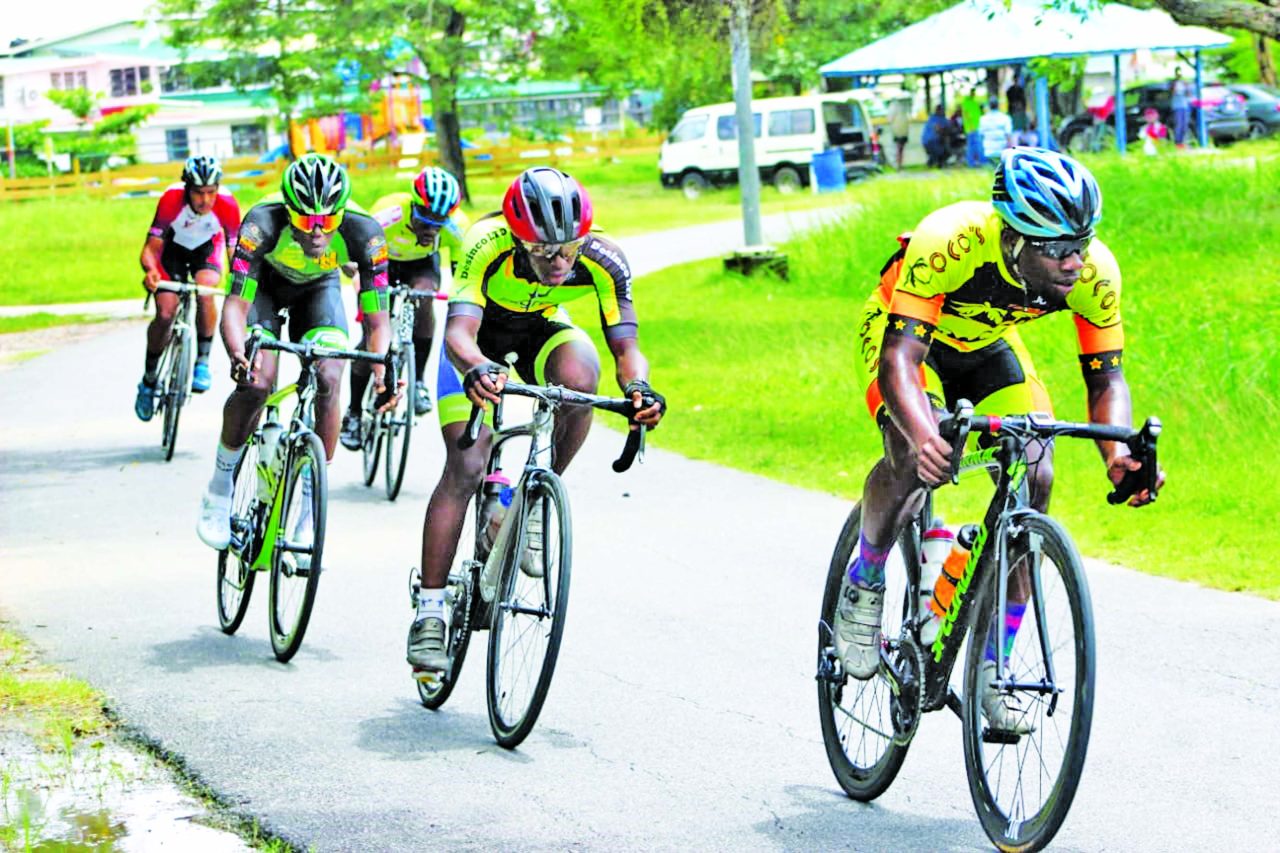 This race marks the return of cycling at the National Park after a few weeks' break, and is expected to be run on the inner circuit of the Park.
This event is slated to commence at 9:00 hours, and will feature a 35-lap School Boys and Invitational Race as the highlight of the exciting programme.
Walter Grant-Stuart is the 2018 Champion. Paul De Nobrega and Christopher Griffith, both products of Team Evolution; and Team Coco's Jamual John, will be looking to continue their great form. However, Briton John of We Stand United and Andrew Hicks, who was in top form in last month's race in Esequibo, are set to ride in this event.
Alanzo Ambrose of Team Alanis has been building up his form, and will no doubt be aiming for the title, along with the Arokium Memorial winner Michael Anthony and Berbice lads Balram Narine and Curtis Dey, among others.
With the feature race set as the final event, fans will see the younger riders taking part in BMX 6-9, 9-12 and 12-14 competition in addition to the Mountain Bike racers and Veterans. Known veterans Junior Niles, Ian Jackson, Lennox Jackman, Leer Nunes and Paul Choo-Wee-Nam will also be on show. According to race organizer Hassan Mohammed, there will be a special surprise for a young outstanding rider.