A cinema, restaurant, hardware store, boutique and two vehicles were destroyed on Thursday afternoon in a mid-afternoon blaze. The fire destroyed two buildings at Number 64 Village, Corentyne, Region Six (East Berbice-Corentyne) just after 14:00h.
The flames were first seen coming from the building which housed the Countryside Cinema. A restaurant, hardware store and a boutique were also housed in the same building.
According to eyewitnesses, there was a loud explosion and then thick black smoke was seen emanating from the centre of the three-storey building.
The flames moved towards the front of the structure and within minutes, the entire upper flat was engulfed.
One unit from the Corriverton Fire Station arrived but had difficulty tapping into a water source due to mechanical issues.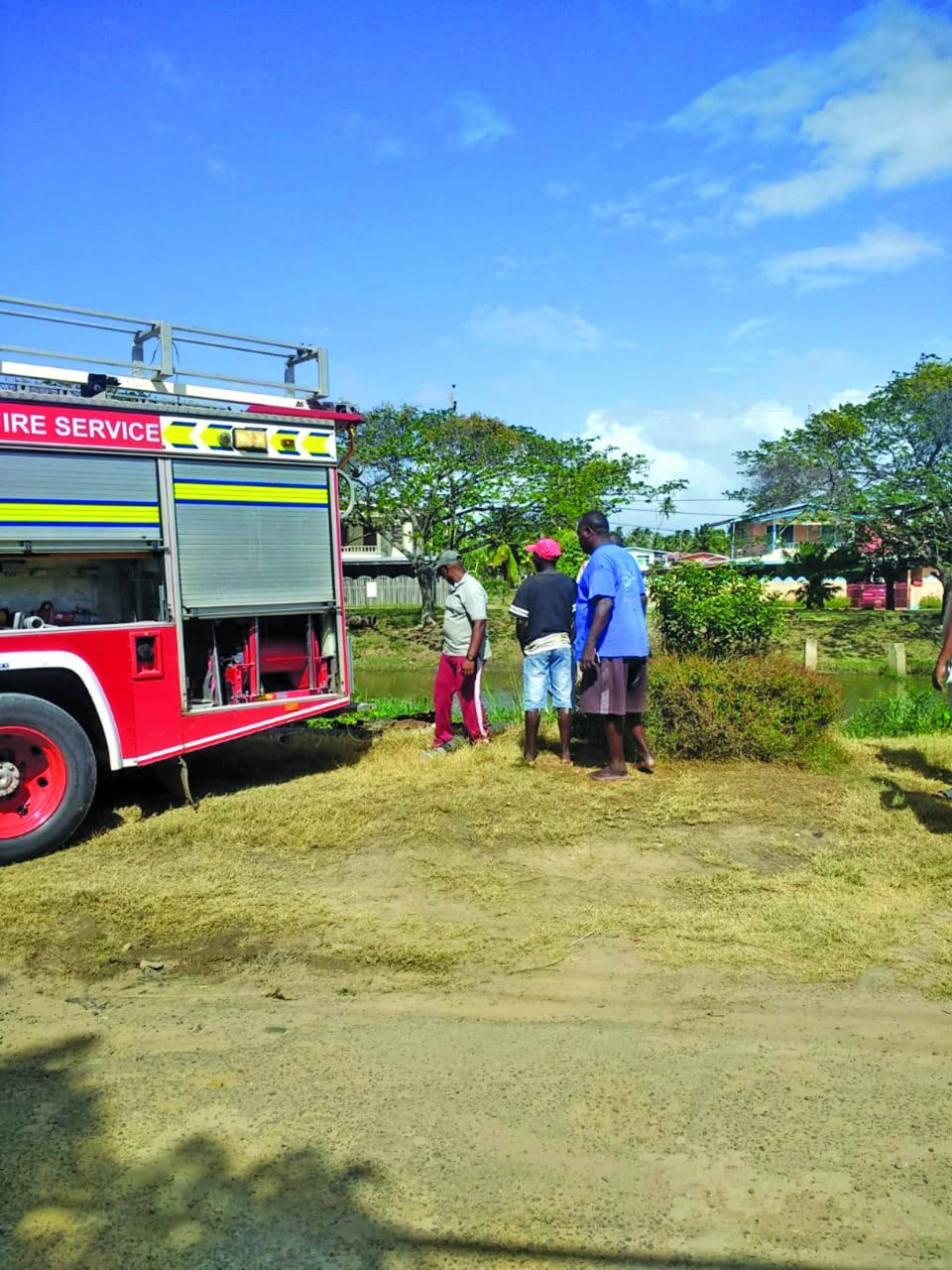 Meanwhile, the fire rapidly spread to an unoccupied house next door. The owners are reportedly overseas. After several minute, the house was turned to ashes. The two vehicles that were parked at the bottom of the house were also destroyed.
Residents made desperate attempts to extinguish the blaze but retreated due to the intensity of the heat. The bucket brigade was far from adequate and did nothing to prevent the raging flames from swiftly moving through the building.
Regional Councillor Bigilie Motie who lives two buildings away, and whose house was under threat, stated that the first set of fire fighters arrived and went to a water source but could not get water from the canal after the pump malfunctioned.
The fire fighters watched helplessly as the second building went up in flames. "This is not Georgetown, where the houses are close together, they could have saved the second house," Motie said.
Meanwhile, as the fire threatened a third building, a unit from the Skeldon Estate arrived and was able to prevent further damage. A unit from the Rose Hall Fire Service subsequently arrived on scene to render assistance.
The owner of the three storey building, Dave Subnauth, when contacted was unable to estimate his losses at the time. He was dealing with the arrest of his younger brother whose lorry was involved in a fatal accident at Albion.