…After trade unions' leaders picket RUSAL's headquarters
Sugar workers, particularly those fired following the closure of several estates, are now calling for similar representation in the wake of the unions' collective response to RUSAL's termination of over 90 bauxite workers.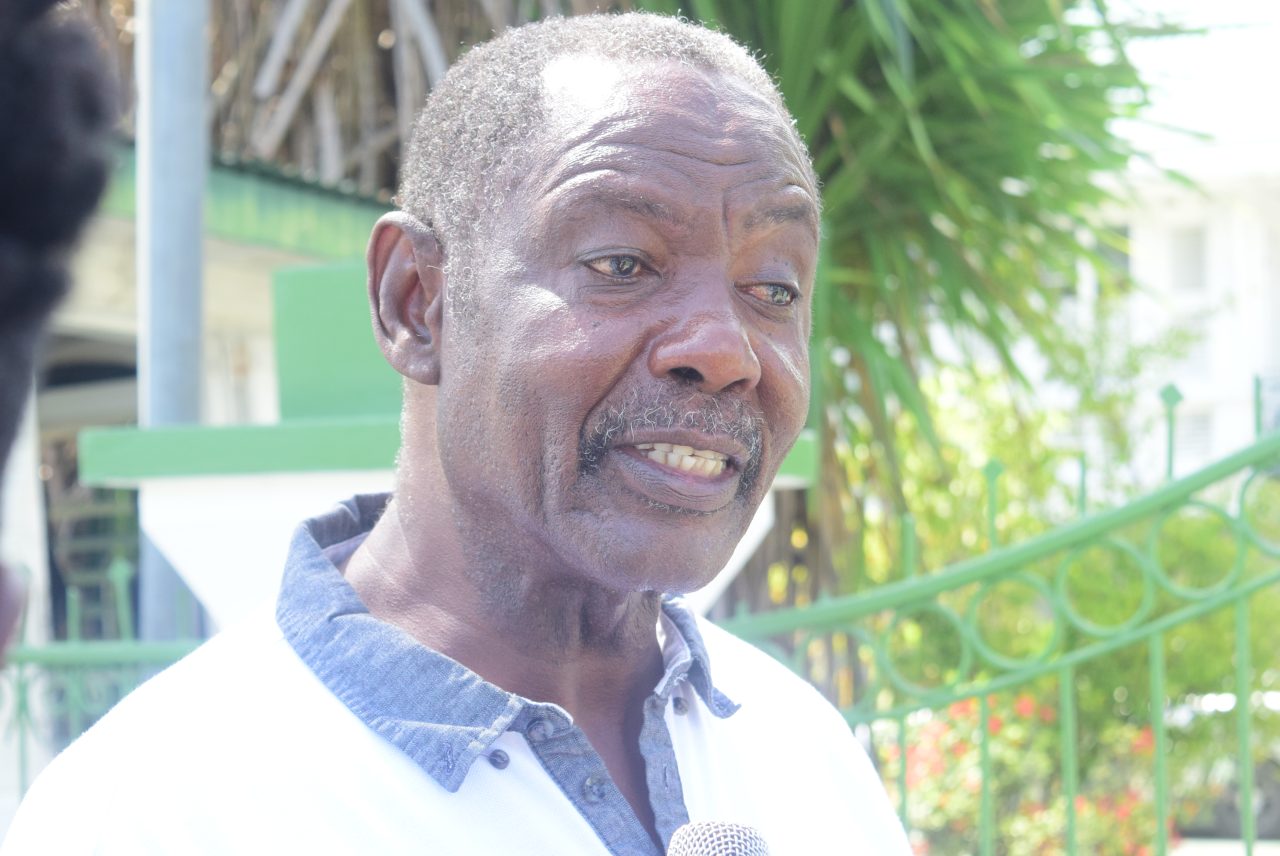 Over the past three years, Government has closed four sugar estates- Skeldon, Wales, Enmore and Rose Hall putting more than 7000 workers on the breadline. The rights of some of these workers were trampled upon after they were forced to wait for more than one year to receive their severance packages.
In addition, workers of Wales Estate were forced to approach the court in order to receive their severance payout.
As such, in light of Thursday's protest by the trade unions of Guyana outside RUSAL's headquarters, the sugars workers believe that a similar approach would be beneficial to their cause.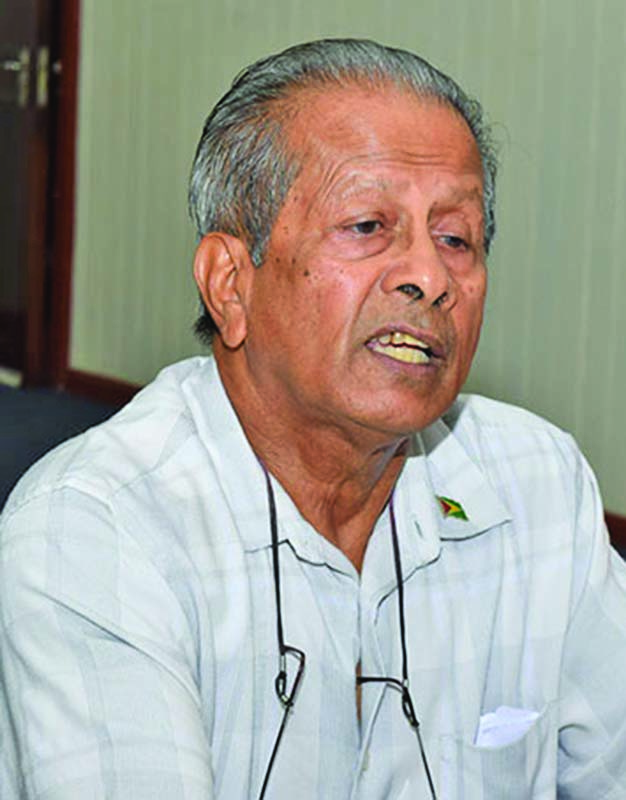 On Thursday, union leaders held the first of a series of picketing exercises against the aluminium company RUSAL in light of the sacking of more than 90 workers.
The unions have threatened that if the company does not adhere to the labour laws of Guyana, similar actions will continue to ensure RUSAL corrects its latest unethical act.
Guyana Bauxite and General Workers Union (GB&GWU) President Lincoln Lewis says that this is "only the beginning" as he stood in solidarity with the workers in front of RUSAL's Queenstown, Georgetown head office.
"We are going to ratchet it up gradually; this is the start of the public protests outside of the media… Now we come out to the streets, the leadership of the unions are coming out this morning (Thursday) to start it with a view of building the momentum. It is our intent that at some point, we are going to bring down the bauxite workers and settle in somewhere in Georgetown if we don't get results," he stated.
The veteran trade unionist also called on the Bauxite Company to recognise the GB&GWU as the union representing the aggrieved workers. RUSAL had initially stated that the company did not recognise the GB&GWU.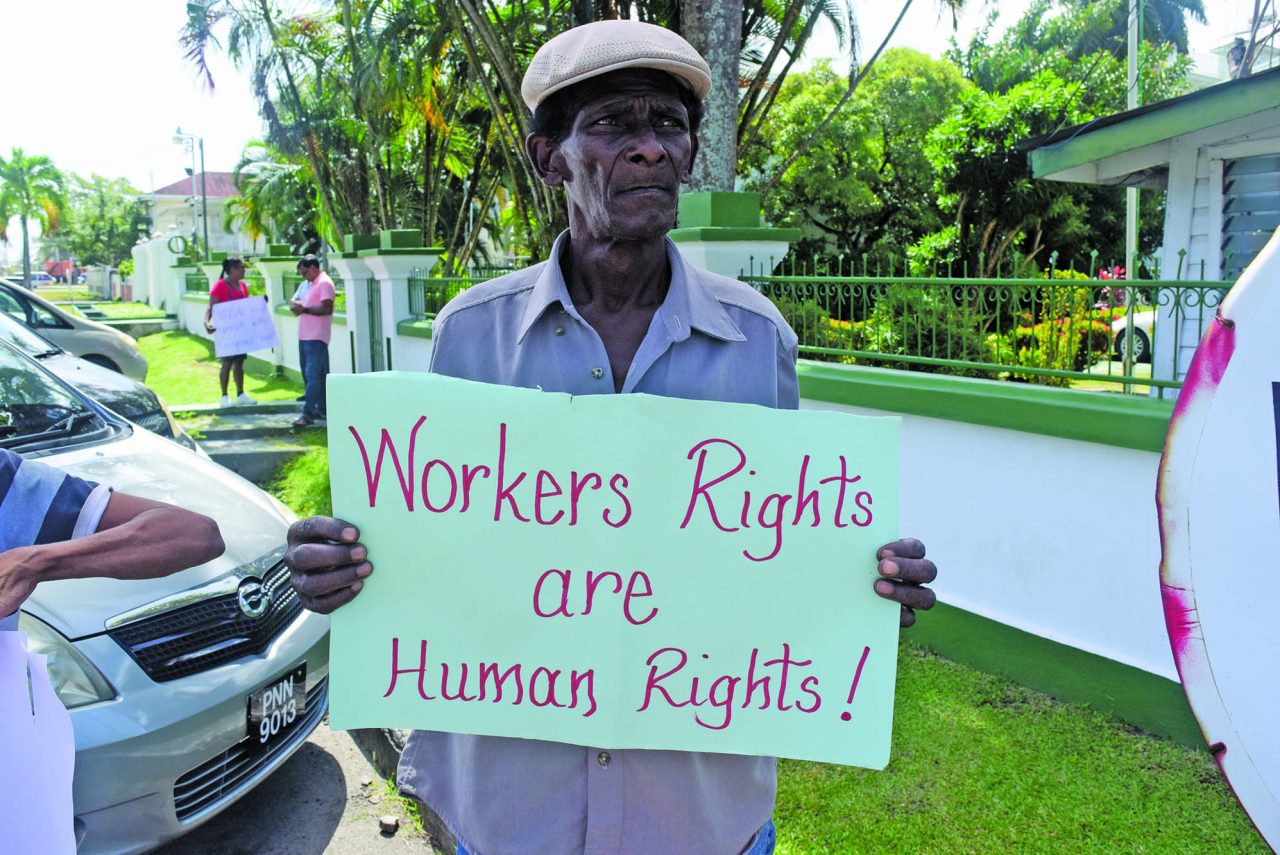 Lewis added that this protest attracted the leaders of the other trade unions in Guyana, since they were cognisant of the fact that over the last decade RUSAL has been operating with impunity, resulting in the suffering of Guyanese citizens.
Meanwhile, Guyana Teachers' Union (GTU) General Secretary Coretta McDonald emphasised that the policies in place for foreign companies operating in Guyana needed to be reviewed and revamped to ensure that Guyanese labourers were not taken advantage of.
"The thing is Government will have to uphold their end of the bargain while the Union will have to keep policing whatever that document that is being signed between Government and the company, the Union will have to police that document and we can only police that document if we have a copy of that contract document," she explained.
The GTU official stated that stipulations must be laid out and that would be the only way to ensure that Guyanese employees were protected from foreign companies which exploit them.
"If we had those stipulations laid out, then it would be very easy at this time for us to put that into action and to have the necessary penalties or sanctions be given to the companies. What we have here is a very brutal company who feels that they can treat Guyanese anyhow and you know I just want to simply put it this way: if it were a Guyanese company operating in Russia, would it have been allowed to do to the Russians what they are doing to our citizens?"
In addition, Guyana Agricultural and General Workers Union (GAWU) President Komal Chand noted that RUSAL needed to re-engage the 90 workers that it sent packing and let them resume their duties, without any deductions to their pay and benefits.
He added that RUSAL could not claim to be operating at a loss in Guyana, since that would be unbelievable.
"The fact that they could hide their figures, because they could have transferred to their parent company explained that to look at their records and to able to see what they are saying cannot be accurate, an accurate picture. And nobody would believe that… The basic thing that they ought to do is reinstate the workers, well, not reinstate but more so, re-engage the workers," Chand added.
Days after firing the workers, RUSAL has defended its actions, insisting that its employment contract takes priority over the workers' right to strike.
A company representative explained that workers signed contracts which stipulate that they can be dismissed if they refuse to work. The fate of the sacked workers now remains in limbo, as the RUSAL representative said their reemployment depended on a number of factors.
It was reported that the company could only afford to pay a one per cent increase as it has not been making a profit, but rather, breaking even.
As the issue intensifies, Natural Resources Minister Raphael Trotman has already instructed the Guyana Geology and Mines Commission (GGMC) to commence a technical review of the company's operations.