– losses estimated at $12M
A prominent Linden businessman is now counting his losses, estimated to be in the millions, after a fire completely gutted his home on Wednesday morning.
The fire, suspected to be electrical in nature, broke out at the East Amelia's Ward, Mackenzie home of 64-year-old Kissoon Dial, also called "Cacarally" at approximately 10:00h.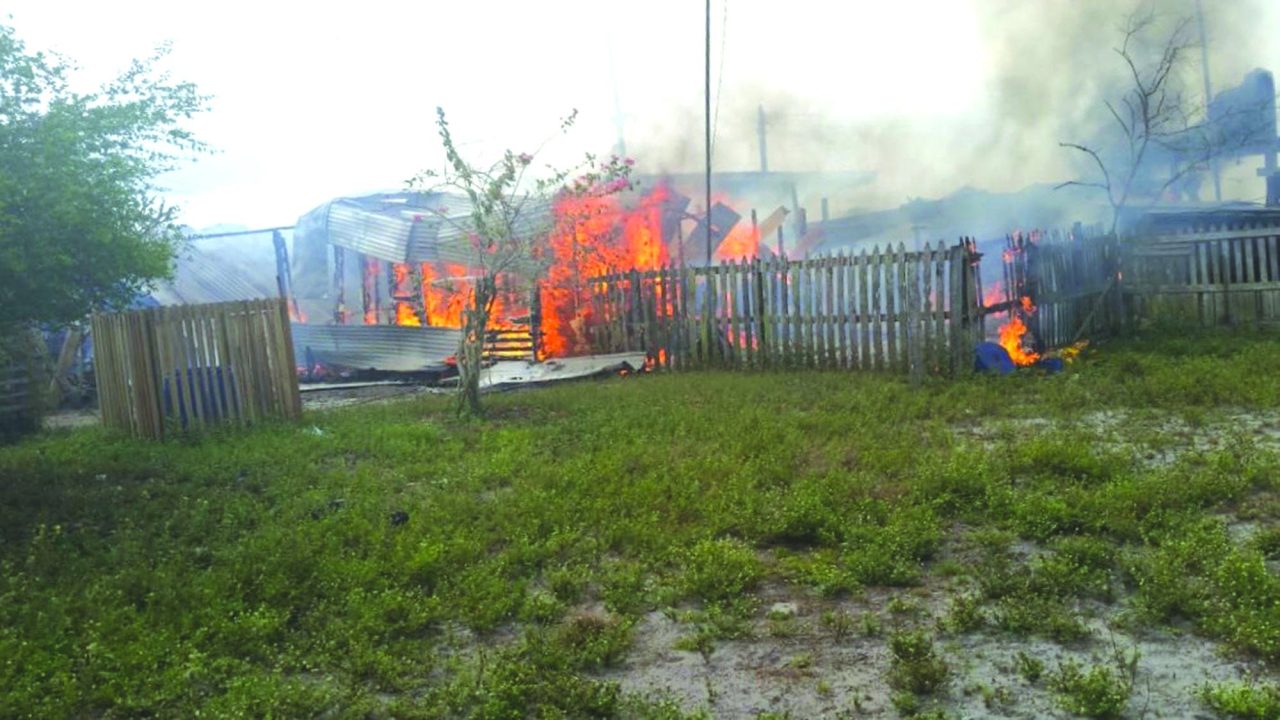 According to information reaching Guyana Times, the businessman, who operates a sawmill next to his home was living alone and had recently employed a live-in cook.
At the time of the incident, both occupants were at home when the businessman reportedly left on his electrical fan in his bedroom and went to sit on the veranda.
Sometime later, he reportedly saw his cook running out of the house screaming. Upon enquiring, the woman related that she was in the kitchen washing dishes when she felt heat and smoke emanating from his bedroom.
After raising an alarm, the occupants made contact with the Linden Fire Service which is said to have responded promptly.
While the team later managed to put out the blaze, nothing from the home was saved.
The businessman has estimated his losses to be approximately $12 million. The scene was also visited by Police ranks attached to E Division (Linden-Kwakwani), following a report.
An investigation has been launched.