Between the months of January and September last year, drug enforcement units have managed to seize 164.9 kilograms of cocaine and 889 kilograms of cannabis.
This was disclosed by Chargé d'Affaires of the United States Embassy in Guyana, Terry Steers-Gonzalez on Wednesday during his address at a forum at the Arthur Chung Conference Centre.
He said that on one hand, the figures ought to be applauded since the authorities did their part to seize the illegal drugs.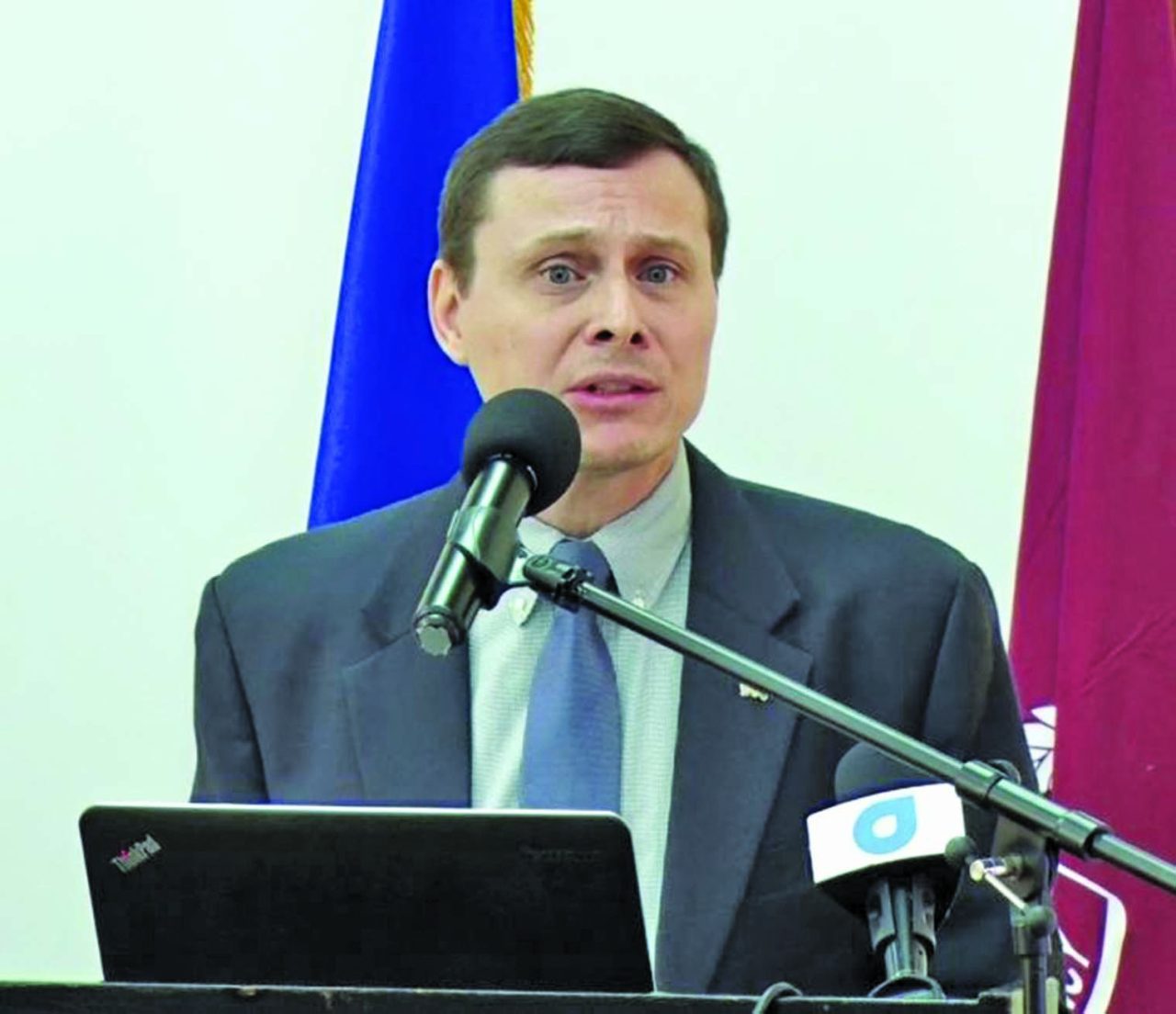 He reminded that such drugs as they pass through countries seep into communities and expose vulnerable populations, especially youths, to drug use.
This can be confirmed with the recent hike in reports coming out of schools regarding students using ecstasy pills among others.
In fact, it was only last September that the Customs Anti-Narcotics Unit (CANU) has announced a "worrying" trend whereby ecstasy was being sold to students in at least five schools across Regions Three (Essequibo Islands-West Demerara) and Region Four (Demerara-Mahaica).
"Supply and more importantly, the growth of demand of hard drugs is becoming a significant problem around the world. Globally, optimum production increased by 65 per cent between 2016 and 2017," Steers-Gonzalez pointed out.
CANU told Guyana Times earlier this year that billions of dollars in marijuana and cocaine was destroyed during last year's eradication exercises throughout the country.
CANU Head, Major (retired) Michael Atherly added that more than 300 persons were convicted for various drug crimes in 2018.
Statistics from the Guyana Drug Information Network (GUYDIN) – an inter-agency body comprising law enforcement agencies – revealed that during 2018 (as of November), a total of 132 kilos of cocaine and 440 kilos of cannabis were destroyed by the Police, while 45 kilos of cocaine and 554 kilos of cannabis were also destroyed by CANU in other areas.
The combined street value of the narcotics amounted to $513,310,940. The drugs were reportedly tested by staff of the Guyana Forensic Science Laboratory before being destroyed by way of fire.
Meanwhile, the 2017 report highlighted that law enforcement agencies seized a total of 55,139 kilos of narcotics, which included substances such as marijuana, heroin, cocaine, and ecstasy, and have eradicated over 117,000 kilos of marijuana plants.
Further, the executive summary of the GUYDIN report noted that there were 124 drug seizures during that period.
The narcotics branch of the Guyana Police Force made 72 per cent of the seizures, and CANU the remainder.
The report stated that marijuana plants were eradicated from 34 acres of land, spanning 20 fields in 15 operations. Some 204,400 plants were eradicated, the report added, and a total of 117,531.67 kilos of marijuana taken off the market.