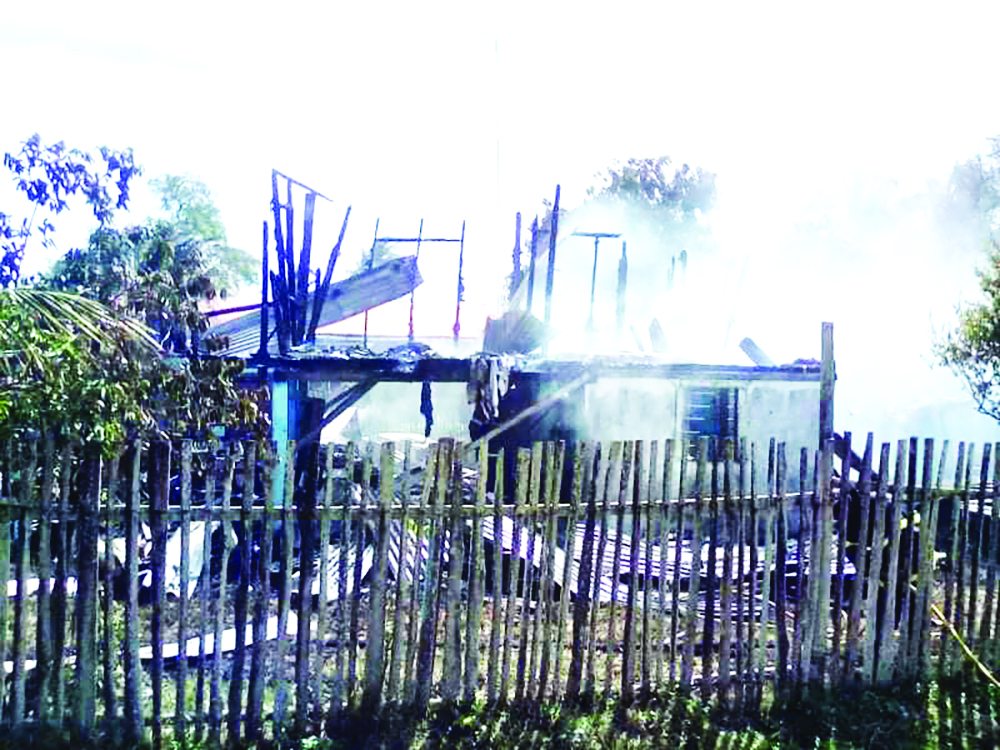 A mid-afternoon fire at Enmore, East Coast Demerara (ECD) on Sunday has left a 63-year-old man and his family homeless.
At the time of the fire, the home was occupied by the pensioner, his wife, and two sons.
The fire completely gutted the Lot 1 Hope, Enmore home minutes after flames were seen emanating from the wooden structure.
The owner of the house, Ramlakhan Daijnath told Guyana Times that the fire started about 12:30h on the day in question.
He recalled leaving his 32-year-old son at home and going to run some errands. However, while doing so, he was contacted and told that his house was on fire.
The elderly man explained that he immediately rushed over to the house, where he saw members of the Guyana Fire Service (GFS) attempting to put out the blaze.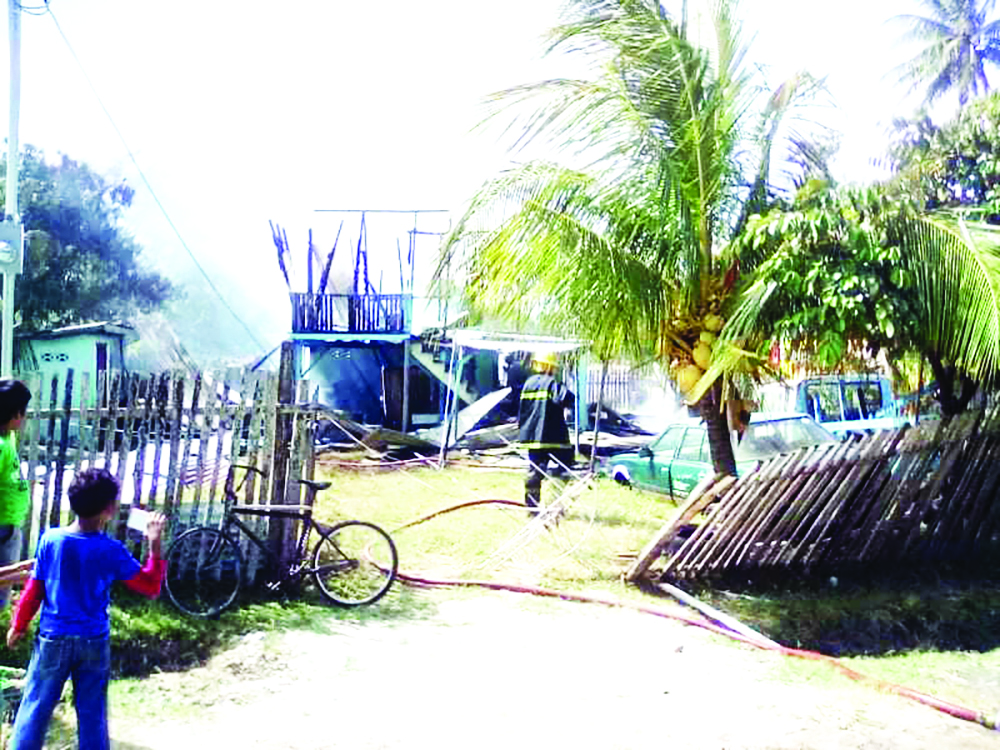 The pensioner and his family did not save any of their household items or personal belongings, but stood helplessly and witnessed their home burn to ashes.
"We lost millions of dollars. Losing my house today, I can't bear it. To stand up and see the house gone up in blaze…," he explained.
"My son was downstairs in the hammock when the fire started. He doesn't know how the fire started, but it started in the roof of the upstairs. The upstairs was wood, and the downstairs was concrete."
The devastated Daijnath explained that he and his family would now be temporarily accommodated by his neighbour, since they have nowhere to go at this time. The cause of the fire is still to be determined as fire officials continue their investigations.