The Giving Hope Foundation on Monday inaugurated its first ever Bereavement Camp for children who have lost their parents or other family members as a result of cancer or suicide.
The seven-day camp, which caters for children between the ages of five to 18, was opened with a simple ceremony held at 15 Ketley and Drysdale Street, Charlestown. Attending the opening was First Lady Sandra Granger, who expressed her great appreciation for the camp which she deems "supportive" toward Guyanese children who experience unfortunate circumstances in their lives. While offering words of encouragement to the children, Mrs Granger told them "this is a hard time when many of you cannot understand why someone you love has been taken from you. You may feel sad. You may ask yourself why this has happened to you. Some of you may even blame yourselves. These are difficult feelings for anyone, more so for a child or teenager. And this is why the Giving Hope Foundation has organised this Bereavement Camp to help you cope with these feelings."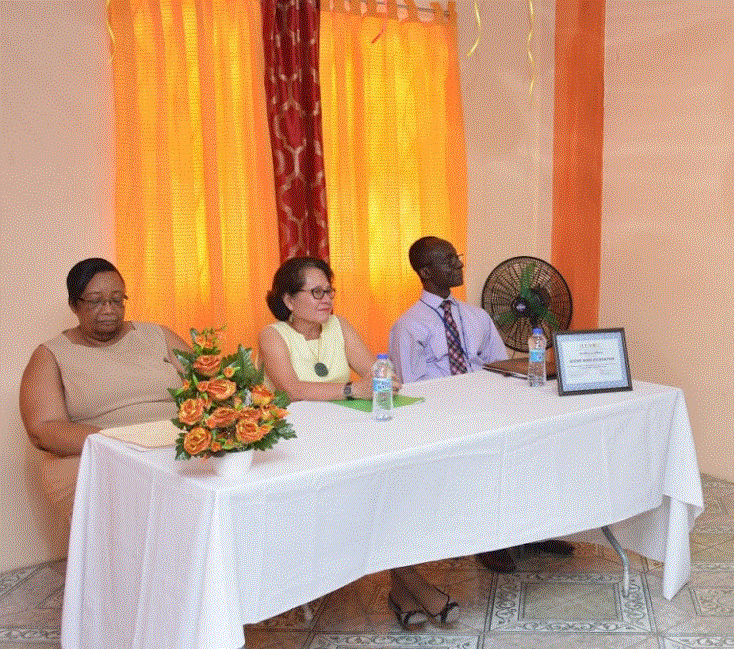 According to the First Lady, the Camp provides the opportunity for the children to forge new relationships and widen their circle of support. Also in attendance at the opening was the Pan American Health Organisation/World Health Organisation (PAHO/WHO) Representative, Dr William Adu-Krow, who said the Camp is an applausive initiative as it provides children the opportunity to deal with unaddressed grief. The PAHO/WHO representative noted that "unaddressed grief can cause youth to feel isolated and alone; both in their family and from other children," adding that children who are grieving are at greater risk for depression, suicide, poverty and for substance and other related abuses.
Hence, Dr Adu-Krow reiterated that there is a need for a collaborative effort to provide support and care for children in these situations. As such, he pledged his continued support to the Giving Hope Foundation.
President of the Foundation, Dr Latoya Gooding, said the organisation will continue to work towards improving the quality of life for adults and children diagnosed with various forms of cancer.
However, needed attention will also be directed towards suicide in Guyana as the rate is currently alarmingly high.
The Camp will provide an avenue for the grieving children to create memory frames of their loved ones, express their feelings through words and art, develop family trees, design Bereavement Camp T-shirts and go on field trips, among other activities.
Representative of the Public Health Ministry, Dr Ruth Williams and other members of both Government and Non-Governmental organisations were also present at the event.