Twenty-four-year-old Lookman Hayat, a fisherman of Good Hope, Essequibo Coast, who was busted with seven grams of cocaine at the Anna Regina car park over the weekend, was on Monday slapped with a six-month sentence and a $30,000 fine.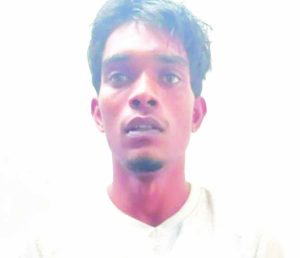 He appeared before Magistrate Esther Sam at the Charity Magistrate's Court where the charge of possession of narcotics for the purpose of trafficking was read to him. He pleaded guilty and as such the jail sentence was imposed.
It was reported that Police were on mobile patrol in the vicinity of the Anna Regina Car Park, Essequibo Coast, when they observed four men walking. Upon seeing the Police, the men began acting in a suspicious manner.
As such, the Police exited their vehicle and carried out a search on the men, during which several pieces of cocaine were found in the left-side pocket of one of the male's trousers.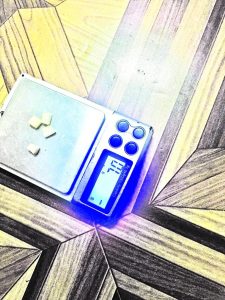 The man was told of the offence committed and cautioned in accordance with the Judge's rules, to which he replied "it's my own, I buy it from a shop".
The ranks said the man was further questioned about the location of the shop, but he refused to reveal any information and as such, he was arrested, and the ranks then took possession of the illegal drug.
Hayat was then escorted to the Anna Regina Police Station, where the cocaine was weighed in his presence and amounted to seven grams.