COVID-19 pandemic
…says inadequate resources could "greatly stymie" fight
The Federation of Independent Trade Unions of Guyana (FITUG) has expressed great worry over increasing cases of COVID-19 within the interior locations, stating that the lack of resources may seriously impact Guyana's fight in these areas.
On Friday the Federation pointed to reports from officials in Regions One (Barima-Waini), Seven (Cuyuni-Mazaruni) and Nine (Upper Takutu-Upper Essequibo), indicating that there is a high concentration of positives in recent time.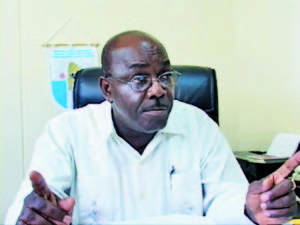 Deeming the situation as most "frightening", the Union body also recognised that the new COVID-19 hotbeds are at a severe disadvantage, lacking necessary facilities and infrastructure to adequately address the rising cases. These circumstances could greatly hinder the fight at such hotspots.
According to the trade union, it has become expressly worried "as we considered several media reports which speak to the increasing COVID-19 cases in our country's interior regions…We saw too in the media Region Seven Chairman, Gordon Bradford sharing the view that cases are expected to rise in that region…It appears that the lack of resources could greatly stymie the fight in these areas."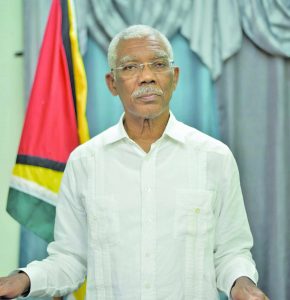 Throughout the hinterland regions, the number of cases is linked to illegal border entry into the country. FITUG said the unavailability of relevant information is challenging these areas and signalled that efforts must be enhanced to reach remote villages.
"In as much as we recognise those realities, we contend that there need to be proactive steps to contain the spread of the virus. We have seen the several warnings appearing in the media and elsewhere but wonder if they are really reaching the persons in these far-flung communities."
In this light, concerns were shared about the preventative measures that have been employed to protect frontline workers; the officers of the forestry and mining commissions; and workers employed in the gold and forestry sectors among others.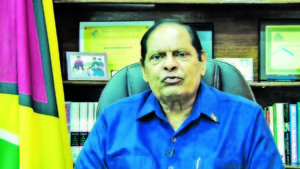 It also went on to lament on the lack of economic reliefs to families who are facing unemployment or other effects of the coronavirus pandemic. With many sectors closed, unemployment rates have increased and the economic impact on households have worsened when compared to the initial stages of the pandemic.
"We have to bemoan the lack of economic support to communities and individuals. It is accepted that staying at home is an ideal we should aim for but could only be met if people and their families can be able to cope with the economic realities of life. Guyana, unlike other nations, has not been proactive on this front and we contend that this is necessary to overcome the COVID-19 challenges. Of course, as we will soon enter the fifth month since the dreaded virus first arrived on our shores, the lingering economic impacts continue to grow more acute."
It went on to say that this is compounded by the unconcluded elections, which has brought on added tensions. Guyana's success, FITUG noted, is heavily dependent on having a legitimate government in place.
This, it added, is compounded by the inconclusiveness of the elections which has stalemated Government and made the situation even more disturbing. "Clearly an important element to our success is having a legitimate and fully functional Government in place…Undoubtedly, this is a most severe and significant setback and is a massive brake to overcoming the deadly and dangerous pandemic. We are hopeful that the elections question can soon be answered and that a legitimate administration (can be sworn in)."
Less than a week ago, Region One had the highest number of active cases, amounting to some 69 per cent. Later, COVID-19 patients at the Amerindian Hostel in Moruca, Region One complained that the facility lacked personal protective equipment for persons to sanitise the surroundings.
Patients decried the current facilities and treatment which they are subjected to, claiming that it is exasperating to be locked in their surroundings without proper care or any indication that they are recovering.
The current hotspots are all interior locations, namely Moruca and Mabaruma in Region One; Aranka, Bartica and Sulphur Rose in Region Seven; Itabac and Mahdia in Region Eight; and Lethem in Region Nine. These are the areas where a large amount of cases were detected in recent time, adding to the total figure of over 400 cases. (G12)