President of the Guyana Volleyball Federation Retired Commander, John Flores has mixed views about the teams selected to represent Guyana at the Inter Guiana Games (IGG), but he do believes that both will be competitive.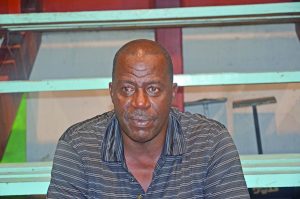 Speaking to Guyana Times Sport, Flores is adamant that the male team will defend its title but is uncertain of the females' chances. Both teams will play in a best of three series against Suriname on Friday, Saturday and Sunday. Unfortunately French Guiana will miss this year's event.
The teams have been encamped since Friday October 14, the said date the squads were reduced to their final 12. According to the President, the players are currently involved in intense training, which focuses on their technical skills and team work.
The training sessions are being conducted in two parts at the National Gymnasium from 7:00h to 11:00h in the morning and between 18:00h and 22:00h in the evenings.
Under the supervision of coach Levi Nedd, Flores said the male team look like a well prepared unit who is ready to defend the title they won in 2015. Prior to the IGG the males met early this year for a clash with Trinidad and Tobago which served as ideal preparation for the neighbours rivalry.
Meanwhile, in comparison to the 2015 team, Flores said the females this year are fitter but because some are from rural areas it was difficult to get them together at an earlier stage. Nevertheless they were involved in club challenges leading up to the annual games.
The female team is being coached by the experienced Jadeshwar Doolchand.
The 2016 edition of the Inter Guiana Games officially open on Friday at the National Track and Field Facility at Leonora however, the volleyball action will get on the way at 13:00h with female action followed by the males.