Food For The Poor (FFTP) Guyana Inc on Friday commissioned some 20 shade houses for farmers at West Watooka, Wismar, Linden, Region 10 (Upper Demerara-Berbice).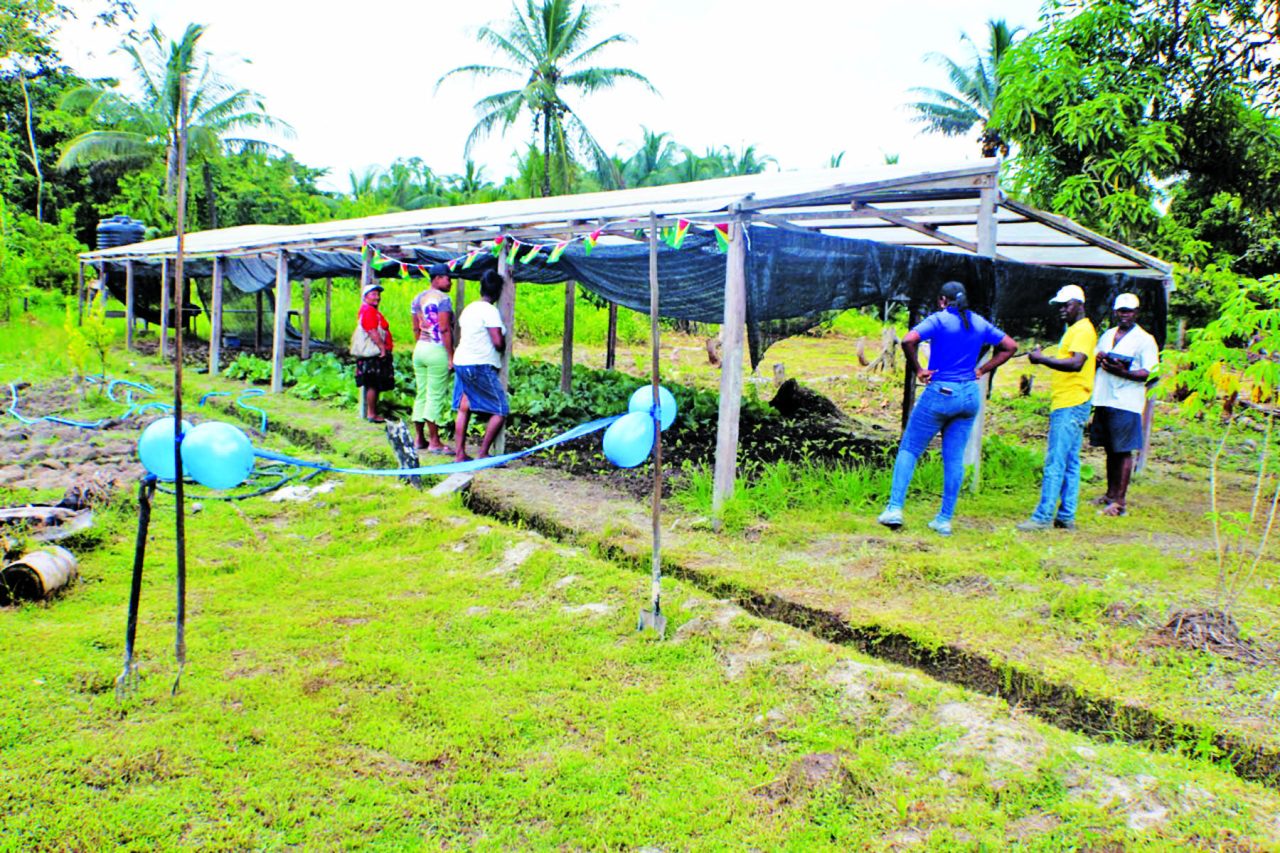 The farmers are the first to benefit from the project, which is intended to assist in the production of an increased level of high-value crops all year round.
Speaking at the simple commissioning ceremony held at the location on Friday, Food For The Poor's Project Manager, Andrea Benjamin, indicated that the initiative has been in the pipeline for a number of years as she posited that Linden has the potential to produce more in terms of agriculture. She stressed, however, that assistance is needed for families, noting that this is what the organisation is there to provide. Benjamin highlighted that the initiative is aimed at improving food security, increasing family income as well as providing better nutrition for farmers and members of the community. Additionally, the shade houses are expected to help in the reduction of pests and diseases, thus making farmers better equipped to cultivate more green and leafy vegetables.
Chief Executive Officer of the organisation, Kent Vincent in his remarks encouraged farmers to make full use of the shade houses. He also pointed to the collaborative effort which led to the implementation of the initiative.
"Food For The Poor provide the materials for the construction of the shade houses and the recipients were the ones to come together sometimes in groups and constructed the shade house. Each shade house comes with a wooden trestle, shade mesh, plastic and the size is 80' x 18', a garden hose and a 450-gallon water tank for each family", he noted.
The National Agricultural Research and Extension Institute (NAREI) through its representative, Sherilyn Perry-Rover, has also committed to providing technical support and training to the beneficiaries and their families to achieve maximum yield from the shade houses.