Scores of patrons came out on Friday for a Mother's Market Day fundraiser, which was hosted by Food For The Poor Incorporated (FFP), as Guyana prepares to celebrate Mother's Day on Sunday.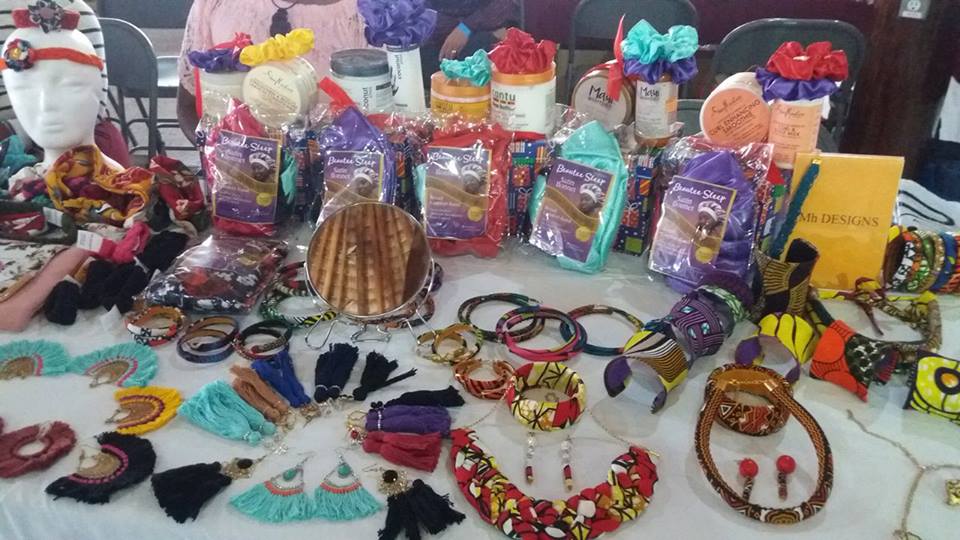 The event, which was hosted at the Umana Yana, saw many entrepreneurs who braved the inclement weather in the early part of the morning, to exhibit their unique businesses.
About 20 exhibits were featured and many patrons were impressed with the items being produced by the local manufacturing industries.
Some of the items that were displayed at the Market Day included handcrafted jewellery, fragrances, locally manufactured oils and soaps, customised shirts, clothing, home décor and craft.
In his opening remarks, Chief Executive Officer (CEO) of FFTP, Ken Vincent related that while many will capitalise on the affordable prices that are attached to the gift items; they are also assisting with contributing to the less fortunate or natural disaster victims.
"This initiative was birthed from our special events department. Everything we do is not only to raise funds but also to promote something in society that will benefit others," Vincent explained.
Meanwhile, he also noted that small businesses will also be able to promote and advertise their products to the Guyanese public.
Also speaking to the group of primarily women was the owner of Global Seafood Distributors, Allison Butters-Grant, who stated that more such events should be organised to assist new entrepreneurs.
"As we continue along the line of sustainable development of our country, we would need to continue to use our raw materials to develop products that we can market, not only to ourselves, but to other parts of the world. We have some imported [items] but the locally manufactured products outweigh the imported," she said.
Proceeds from the fundraiser are expected to go towards projects which will be spearheaded by the organisation.
Mother's Day will be celebrated tomorrow.