The Guyana Elections Commission (GECOM) will be benefiting from the technical expertise of retired Chief Electoral Officer of Canada's elections body, Jean-Pierre Kingsley, as it prepares to head into the March 2, 2020 General and Regional Elections.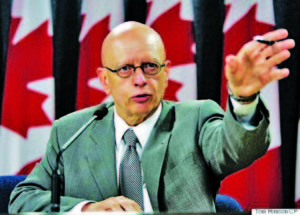 His appointment is being funded by the Canadian Government. According to GECOM's Public Relations Officer, Yolanda Ward, the Canadian High Commission here had offered the elections body technical assistance in the form of providing an expert and the seven-member Elections Commission had approved accepting the offer, which resulted in the former Canadian Electoral Officer being appointed.
Kingsley, who has 17 years of experience under his belt, is currently in Guyana, conducting familiarisation meetings with stakeholders. He has already met the Justice Claudette Singh-led GECOM Commission on Tuesday as well as the senior management at the elections body the following day.
On Thursday, he was slated to meet with the political leaders from both the Government and Opposition.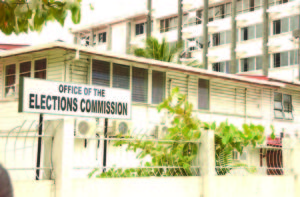 Ward further told Guyana Times during a telephone interview that while Kingsley would not have a continuous stay in Guyana, he would remain in contact with the Commission and have periodic visits leading up to next year's elections.
"Maybe as it gets closer to elections, he will be here on a longer term. But basically, he is here to offer technical assistance in terms of sharing best practices as it relates to conduct of elections and so on. So this visit is really to be in contact in the Commission and offer his opinions, and so on, based on best practices that he would have utilised in his past," the GECOM PRO stated.
The former Canadian Chief Electoral Officer served from 1990 to 2007 during which he participated in many significant international development missions aimed at promoting democratic electoral processes through cooperation, capacity building, and mutually beneficial relationships.
He also provided electoral assistance to several Caribbean countries, including Trinidad and Tobago.
According to his profile on the Canadian elections body website, Kingsley was proactive during his term in office, recommending and promoting key initiatives to make the electoral process more accessible.
While ushering in reforms needed to comply with the Canadian Charter of Rights and Freedoms, he led Elections Canada into the age of computerised election administration.
In 1992, with the adoption of Bill C-78, the elections body gained a new mandate to inform and educate voters, particularly those most likely to experience difficulties in exercising their democratic rights.
Kingsley's other achievements include the introduction of the 36-day election calendar, digitised electoral geography systems and products, and the establishment of the National Register of Electors.
In addition, the election financing regime was expanded to regulate third-party advertising and election financing of all political entities, combining to make the electoral process more fair and transparent.
He also presided over a period of unprecedented technological change, including the development of the Elections Canada website as a comprehensive tool for public information. Moreover following his recommendations to Parliament, the Canada Elections Act was amended in 2006 to authorise the Chief Electoral Officer to appoint returning officers.
Kingsley's appointment comes at a time when concerns are mounting as Guyana prepares for elections on March 2, 2020.
Meanwhile, GECOM has also received offers for technical support from the Commonwealth and other members of the international community. In fact, a joint statement from British High Commissioner Gregory Quinn, United States Ambassador Sarah Ann-Lynch and Head of the European Union (EU) Delegation to Guyana, Fernando Ponz Cantol last month reiterated their willingness to give such assistance after President David Granger announced the elections date. He has since named March 2, 2020 as E-Day.
Further, Opposition Leader Bharrat Jagdeo last month had noted too that the extended elections timeline gave additional time for observers, both overseas and local, to scrutinise the preparation process leading up to next year's polling day.