Embattled former teacher of The Bishops' High School, Coen Jackson, will now answer to a Judge and jury on a rape charge after he was on Tuesday committed by City Magistrate Judy Latchman to stand trial in the High Court.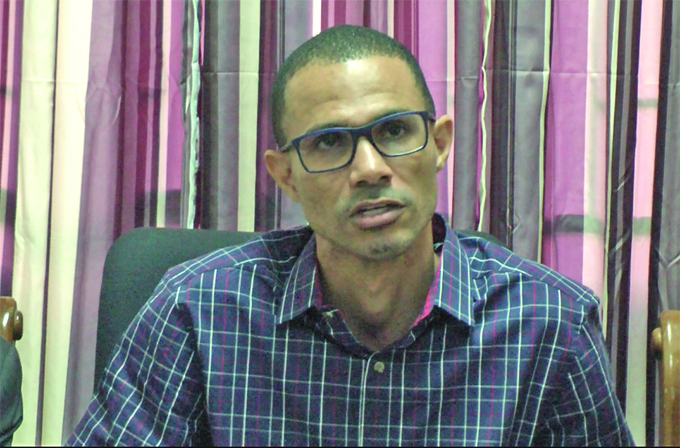 Magistrate Latchman handed down the decision to a sober looking Jackson following a paper committal.
Thirty-nine-year-old, Jackson, who has been a teacher for the past 15 years, is being accused of abusing his position of trust as a teacher after he began grooming female students for sexual activity.
He has vehemently denied the accusations but did admit to having sexual relations with two former students who are now both in their early 20s.
The embattled teacher recently got married to one of his former students who is said to be in her early 20s. According to him, their relationship has been ongoing for a number of years.
The prosecution case stated that between December 2010 and May 2011 at D'Urban Street, Lodge, Jackson raped one of his students. The Education Ministry had launched an investigation into the allegations and upon completion, authorised the Police to begin conducting a criminal investigation.
After the charge was instituted, Jackson was released on $300,000 bail. On Tuesday, after the committal, Jackson was informed that he will remain on the same bail.
The Bishops' High school's administration was also accused of covering previous complaints made against the former economics teacher.