A financial officer was on Tuesday remanded to prison when she appeared at the Georgetown Magistrates' Courts charged for attempting to murder a Police Constable.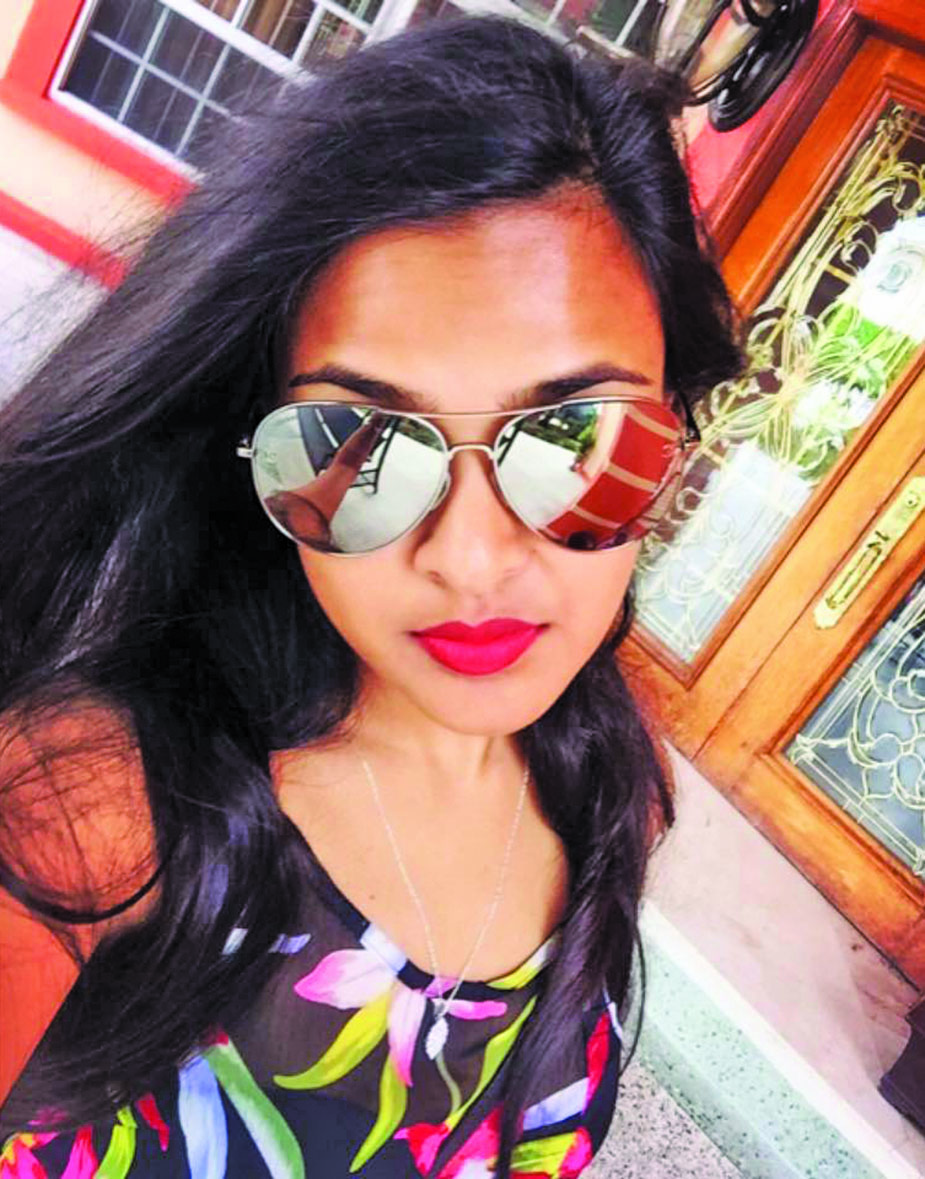 Twenty-five-year-old Maryanne Daby of Lot 127 D'Aguiar Park, Houston, Greater Georgetown, was also slapped with two possession charges.
She was not allowed to plead to the first charge read to her by City Magistrate Judy Latchman. The charge alleged that on May 13, 2018, at Albert Street and Thomas Lands, Georgetown, Daby attempted to murder Police Constable Christopher Kissoon.
However, the financial officer denied having a .32 pistol along with five live .32 rounds of ammunition in her possession while being an unlicensed firearm holder.
The court heard from Police Prosecutor Arvin Moore that the 25-year-old was seen firing shots in the air while partying at a racing club when she was approached by Kissoon and commanded to stop.
However, according to the Prosecutor, the irritated young woman took the said pistol and pointed it to the officer's head and pulled the trigger. The prosecutor informed the court that the gun jammed and did not discharge.
Attorney for Daby, Mark Waldron, in his bail application told the court that his client was unlawfully detained by ranks as there is no evidence to support the claims of the Virtual Complainant (VC).
He argued that no spent shells were acquired by the Police to date, which shows that they would be unable to prove that a gun was indeed discharged.
Addressing the possession charges, Waldron noted that his client was a licenced firearm holder; however, said licence expired and Daby is still within the grace period to have it renewed.
Waldron questioned why no efforts were made to solicit the Department of Public Prosecution's (DPP) advice in the matter.
Magistrate Latchman however remanded the woman to prison. The case will continue on May 23.