GFF/Stag Elite League II
Strikers Delroy Fraser and Delwin Fraser combined for three goals for the Guyana Defence Force (GDF) in their Sunday night home game against Buxton United as action continued in the Guyana Football Federation's second edition of the Stag Elite League.
Delroy Fraser, who scored a goal and missed several opportunities in his team's opening 7-1 drubbing of Victoria Kings was on spot from as early as the ninth minute this time around.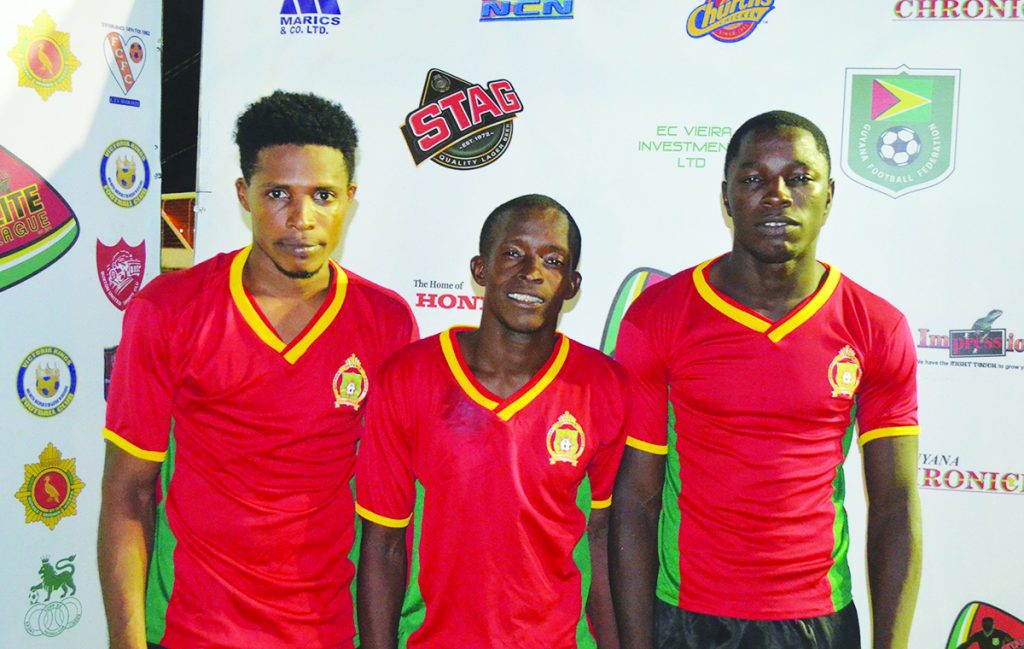 His brilliance continued throughout the first half as he added one more goals in the 20th before Delwin Fraser converted in the 28th minute. Frasers' dominance inspired GDF's dominance in the first half which ended 3-0. The military unit looked a fitter unit than the Buxton United side, who also opened their campaign with a win over Monedderlust.
In the second half Buxton United played much better football, but by that time the host was already insight of a victory and rallying on from their first half dominance, GDF managed another goal compliment of Sherwyn Caesar.
With the 4-0 win, GDF moved to two wins from as many matches while Buxton United is currently with one win from two games.
In the other match, which was the night's first encounter, Bakewell Top XX was off to an inspirational start as Terrence Aaron found the back of the net early against Monedderlust. He opened Linden's account in the 12th minute.
However, the Berbice unit of Monedderlust fought their way back into the match and by time the 30th minute were ahead 2-1. Kenston Lindely in the 27th and Akeema Watts in the 29th minutes provided their team with required skill and finish that was needed to set them on the positive side.
After those two goals the spectators were provided with intense football for the rest of the first half and throughout the second but both teams failed to beat the custodians as the match went to the side from the Ancient County.
The 2-1 victory was Monedderlust first win while Top XX is still to open their account.