Three persons were on Thursday arrested during a Police operation at Hopetown, West Coast Berbice (WCB), with a quantity of ganja and suspected stolen items.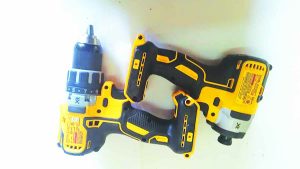 Based on reports gathered, Police acting on information conducted a search on the property of a 30-year-old self-employed man.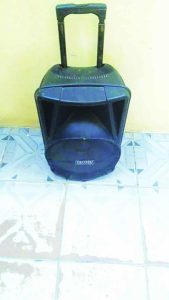 At the time of the raid, the man along with two others were seen sitting in the hall area of the one-flat wooden house.
A black plastic bag and several ziplock bags were seen on the floor in front of them. The Police checked the black plastic bag and the ziplock bags – all of which contained a quantity of cannabis.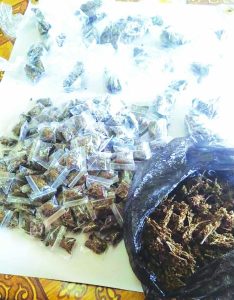 The three persons were told of the offence, arrested and cautioned during which they remained silent. In addition, one EPICA weeding machine, one Feiyipu music box, one Total welding helmet, two DCF drills with one bag and four G-clamps were found.
The suspects were escorted to Fort Wellington Police Station where the ganja was weighed and amounted to 474 grams. An investigation is continuing.