Permaul's omission from Windies' Test tour to England…
Veerasammy Permaul's omission continues to puzzle the entire nation. The Guyana Cricket Board (GCB) in a release on Friday evening, hereby expresses its bewilderment on the omission of Veerasammy Permaul from the West Indies upcoming tour of England. Permaul's outstanding performances over the years have spoken for itself, and the GCB perceive performances as the strongest criteria to selection.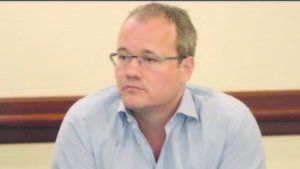 In so doing the GCB acknowledges that Permaul's performances year after year has not only been exceptional but unquestionable; and as such we are of the opinion that he should have been selected in the Windies squad.
In fact, the GCB finds Permaul's omission from a West Indies Test
squad of 25 is very disturbing and as a result, the President of the GCB Fizul Bacchus has since written to Johnny Grave, Chief Executive Officer (CEO) of Cricket West Indies (CWI) requesting a logical explanation.
The GCB implores Veerasammy Permaul to stay motivated and committed and wishes him continued success in his cricket endeavors. (GCB)