The Guyana Cricket Board (GCB) Girls Under-19 Inter- County 30-over Tournament will be played from today, Tuesday, June 6, 2023, at Everest. The competition had been rescheduled due to inclement weather last week with all three rounds being hosted at the Everest Cricket Club Ground.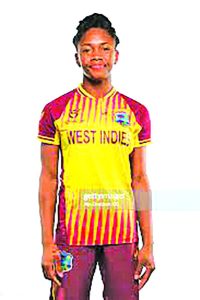 This tournament serves as part of the preparation for the Regional Girls Under-19 tournament scheduled to commence on July 2, 2023, in Trinidad and Tobago.
On Tuesday, Berbice will battle arch-rivals Demerara in the opening round while Wednesday's action will feature the Berbicians playing the Cinderella County ladies of Essequibo, following their opening round.
The final round, set for Thursday, June 8, will witness Demerara in their final match against Essequibo. Matches on all three days are set to bowl off from 10:30h.
Squads:
Berbice squad: Ashmini Munisar (Captain); Realanna Grimmond; Lakshmi Mahadeo; Daniela Hicks; Jamie Campbell; Chrystal Durant; Denillie Lindie; Darshanie Subramanie; Tiea Isaacs; Tamera George; Renata Liverpool; Leah Kamala; Sadraha Ramdass; Danielle Mann and Kianna Leitch. The Coach is Tremayne Smartt while the Manager is Erva Giddings.
Demerara squad: Naomi Barkoye (Captain); Sarah Amin; Nyia Latchman; Tamica Simon; Sheniya Mangra; Areah Ally; Anessa Chetram; Shoba Harnaraine; Canna Barkoye; Tilleya Madramootoo; Chelsea Latiff; Melanie Dover; Emalissa Whyte and Alliya Clarke. The Coach is Heema Singh while the Manager is Abena Parker.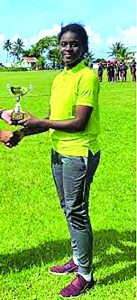 Essequibo squad: Cyanna Retimiah (Captain); Lavina Ragobeer (Wtk); Nickesha Narine; Roxanne Hendricks; Laurene Williams; Neesa Samuels; Qzel Sampson; Aliah DaSilva; Jayara Rodrigues; Engrid Gouveia; Anasia Mangra; Nikefa Allen; Thalia Hack and Ashanti Mohamed. The Coach is Parmeshwar Persaud while the Manager is Navika Narine.