Following allegations that she has been facilitating the persecution of staff members, Chairman of the Guyana Elections Commission (GECOM), Retired Justice Claudette Singh has declared that she will always ensure that the interests of the staff are protected but in the same breath, pointed out that she does not have the authority to interfere with the work of the Guyana Police Force.
Justice Singh made these remarks via a statement on Friday in response to comments made by one of the PNCR GECOM Commissioners, Desmond Trotman.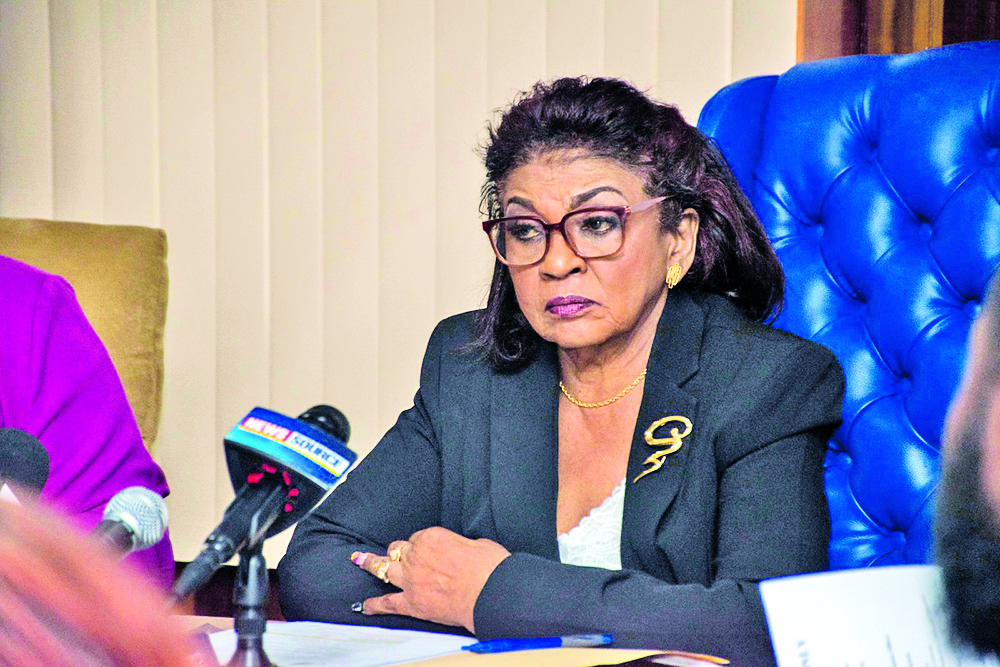 During an interview with reporters on Friday morning, Trotman alleged that the GECOM Chair has been "…facilitating the handing over of information and the persecution of members of staff without showing any willingness to take some line of action… She has instructed that documents be handed over without ascertaining what the documents are going to be used for".
However, the GECOM Chair explained in the missive that after receiving a request from the Criminal Investigations Department (CID) for contracts of some staff members, she reported this to the Commission's statutory meeting, which Trotman is a part of. She said after some discussions, she subsequently sought clarity from the police as to the purpose of the documents since they were private records.
According to Justice Singh, the CID then advised her that what was, in fact, required were the respective job descriptions for those staff members.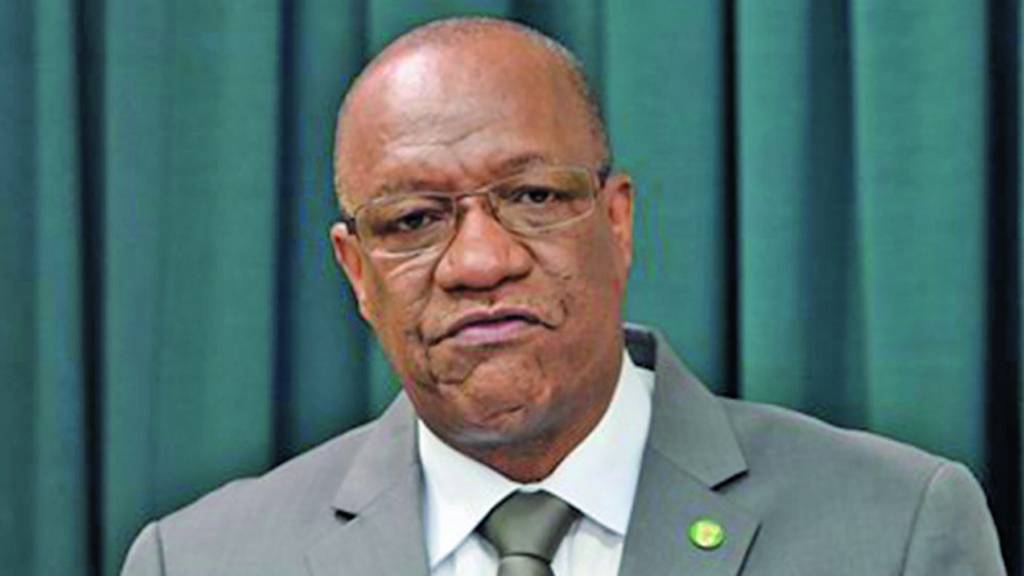 "Considering that this information is public, I instructed the Human Resources Manager to provide Job Descriptions only. It is regrettable that Commissioner Trotman will publicly admonish work of the Commission especially in light of the fact that he was present and a party to these discussions," the GECOM Chair posited.
Meanwhile, also on Friday, Opposition Leader Joseph Harmon, like Trotman, had also accused the GECOM Chair over her apparent silence on the police investigation, which he described as "illegal".
Harmon, during his weekly press conference, accused Justice Singh of facilitating the police's action.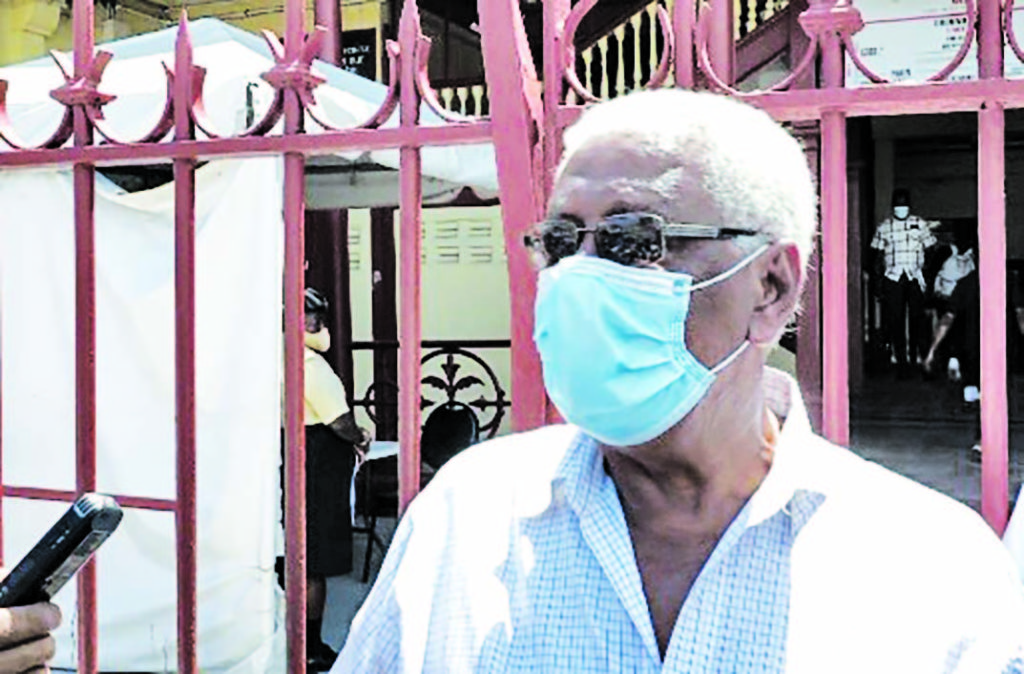 However, Justice Singh, who is a former Appeal Court Judge and had served as the legal advisor to the Police Force before taking up the chairmanship at GECOM last year, said: "…I do not have the authority to interfere into the work of the Guyana Police Force nor any other Statutory Body and will always ensure that the best interest of the members of staff of GECOM are protected."
In August, the police said it was launching a probe after formal reports were received alleging criminal conduct by Chief Elections Officer (CEO) Keith Lowenfield and embattled Region Four (Demerara-Mahaica) Returning Officer, Clairmont Mingo, as well as others, in relation to the March 2 General and Regional Elections and the events that followed thereafter.
The police have also arrested and charged several other GECOM staff including RO Mingo and more recently, the Deputy Chief Elections Officer (DCEO) Roxanne Myers, who was arrested on Tuesday and subsequently charged.
Myers was arraigned on Friday on two counts of "misconduct in public office" and placed on $300,000 bail.
Her arrest comes about two weeks after CEO Lowenfield was arrested and the allegations of electoral fraud were put to him. However, he has not been charged and was instead released on $100,000 station bail.
The CEO is being accused of attempting to undermine the will of the people by repeatedly refusing to submit the verified results from the National Recount to the GECOM Chair for a final declaration to be made.
The National Recount exercise showed that the PPP/C won the elections with 233,336 votes. But Lowenfield had repeatedly refused to submit his final elections report with those figures despite being so directed by the GECOM Chair on several occasions. He eventually complied, paving the way for the declaration and subsequent swearing-in of the new Government on August 2, 2020 – five months after elections were held.
But even as the police probe is ongoing, Lowenfield is already facing three private criminal charges for conspiracy to commit fraud and breach of trust in public office that were filed by private citizens Desmond Morian and Josh Kanhai, who is a member of The New Movement (TNM) party. The CEO was arraigned back in July and placed on $450,000 bail.
Meanwhile, the recount exercise had also unearthed that Mingo heavily inflated the figures in Region Four – Guyana's largest voting District – in favour of the caretaker APNU/AFC regime.
He was charged and arraigned last month on four counts of misconduct in public office and was placed on $600,000 bail.
Mingo is also facing private criminal charges filed by PPP/C's election agent, Charles Ramson Jr, back in March for forging official electoral documents in an effort to defraud the country. He was charged along with Volda Lawrence, who is Chairperson of the People's National Congress Reform (PNCR) – the leading party of the APNU fraction of the coalition.
Additionally, several other GECOM staff have been charged by the police as part of their investigation. (G8)