…over $80M in losses
A businessman is now counting over $80 million in losses after an upset customer set fire to Caricom Auto Sales located at Lusignan, East Coast Demerara. The structure that housed the business, along with a quantity of spare parts, were destroyed.
When Guyana Times arrived at the scene, firefighters had already contained the blaze which scorched a nearby house and another business place.
Fire Chief Marlon Gentle revealed that just after 14:00h on Friday, the Fire Service began receiving numerous calls by residents in the area of a fire.
As a result, he said that fire tenders from Melanie and Mahaica, East Coast Demerara, and Campbellville, Georgetown, were dispatched to the scene.
Unfortunately, by the time firefighters arrived, the establishment was already engulfed and was posing a threat to the two nearby buildings. Firefighters were praised for their swift action. They were able to contain the blaze in a timely manner.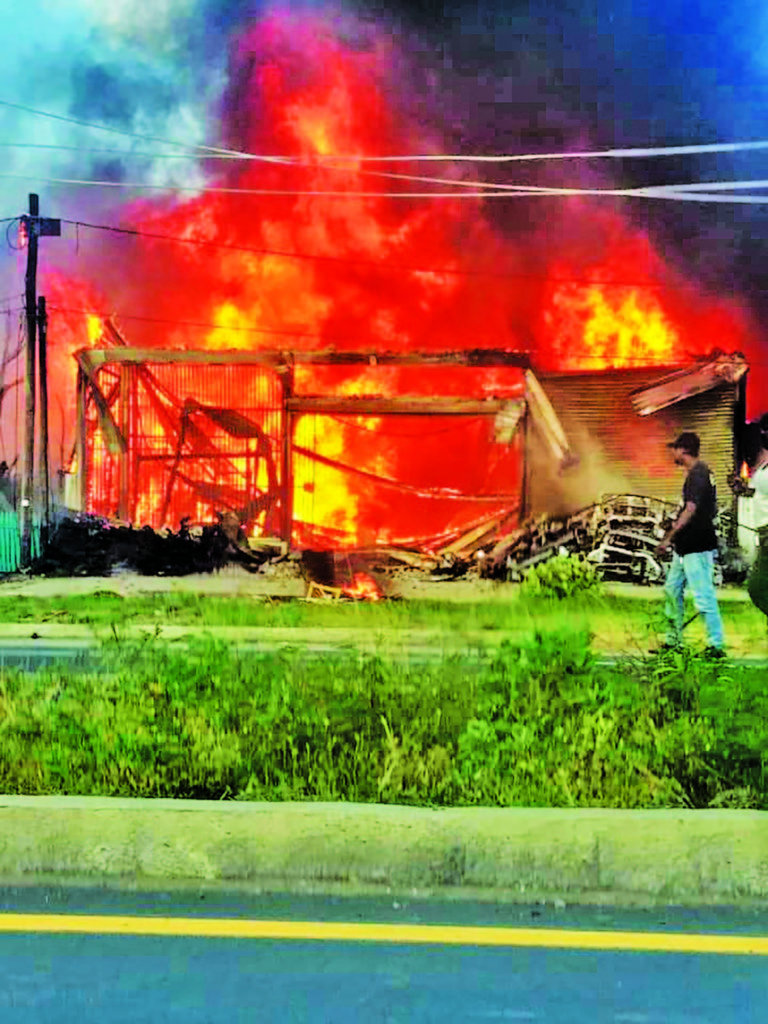 According to the Fire Chief, he was informed by two employees of Caricom Auto Sales that they were on duty when two unidentified males ran into the building and threw a device which later erupted into flames.
"…that is where we are so far. We are treating this fire as an arson," Gentle noted. Police ranks were also on the ground conducting their investigations.
Meanwhile, owner of Caricom Auto Sales, Imran Inshan told this publication that he was not at the location when the fire started, adding that he has suffered an estimated loss of over $80 million.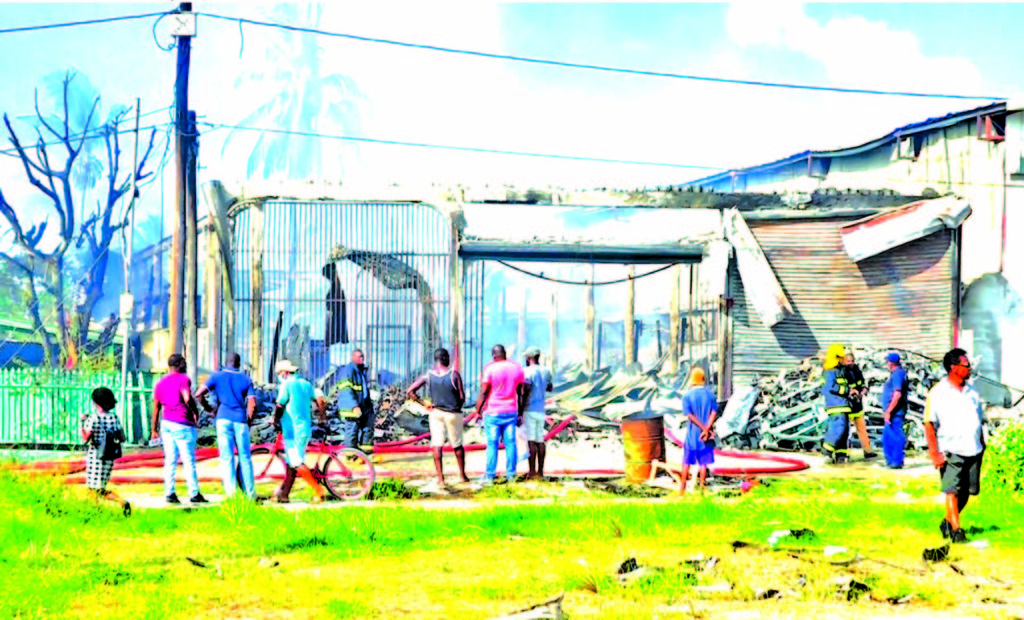 Further, he added that two staffers were inside at the time when a customer went in to purchase a certain spare part which was written on a piece of pink paper. He said that his employees informed the customer that the specific part was not available, but the customer insisted that they check for it.
According to Inshan, when the staff looked away to tend to the customer's request, the man lit the piece of paper and threw it into the office and there was a loud explosion thereafter. The customer then rode away.
"It was a deliberate act. We are trying to get some video footage so that we can identify as to what happen. There were cameras in the office at that time. I am trying to see if I can get my technician to look at it and see if we can get some information to identify [the man]."