…persons must visit GECOM with ID cards before being placed on new OLE
…GECOM Secretariat unilaterally changed C&O timeline
…no such decision was made – Opposition Commissioners
…says new criteria a "hogwash" attempt of another H2H Registration
As the Guyana Elections Commission (GECOM) prepares to begin a Claims and Objections exercise next week, new criterion was imposed – a move which distilled concerns among the Opposition-nominated Commissioners.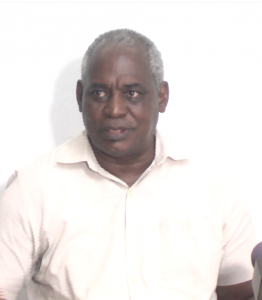 In a gazetted document and subsequent press release, GECOM informed that every person whose name appeared on the Preliminary List of Electors (PLE) must visit the registration office in their respective area with an identification (ID) card for verification.
It claimed that this step is necessary to be included on the Official List of Electors (OLE). This means that every citizen desirous of voting much participate in this exercise, even though their names may already be on the voters' list.
According to the law, a Claims and Objections period is only for persons seeking to make a claim to be included on the list or make objections to their voter's information, such as to change their address.
However, the release read, "During this exercise, every person whose name appear on the Preliminary List of Electors (PLE) must visit the registration office in their respective area with their National Identification Card to verify their registration record in order to be included in the Official List of Electors (OLE)."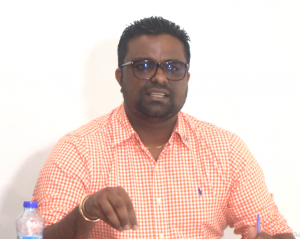 Hogwash
Opposition-nominated Commissioners called an emergency press conference on Friday, where they slammed this imposition, noting that it was never discussed during their meetings.
According to Commissioner Sase Gunraj, this "hogwash" attempt is another version of House-to-House Registration.
"This was never a decision taken by the Commission, either in whole or in part. In fact, it was not even a discussion that was had at the Commission level. This can only be seen as an attempt [to] foist another version of House-to-House Registration on the citizens of this country…I would want to label it, and I am being very charitable when I say this – mischievous at best. But it is not surprising," he pointed out.
This also comes in contradiction to the Chief Justice, Roxane George's ruling on August 14, 2019, where she made a decision that it is unconstitutional for qualified persons to be removed from the list.
Meanwhile, Gunraj indicated that there have been other instances where misleading information was issued from the Public Relations Department of the Commission.
"The Constitution did not impose such a requirement on the citizens of Guyana…For two successive weeks, I have had cause to challenge statements made by the Public Relations Officer and this seems to now be a trend in what is emanating from that section of GECOM. This sort of misinformation coming from the Secretariat at the Guyana Elections Commission, for me seems to be a proliferation and mischievous acts that they have become known for," the Commissioner shared.
On the other hand, another component of the Claims and Objections process was deemed worrisome to the Commissioners. While it was initially decided and announced that the exercise will last for 35 days, GECOM's press release said the activity, which will begin on October 1, is scheduled for 49 days.
It was indicated that they alerted the GECOM Chair, retired Justice Claudette Singh, who indicated that the matter will be addressed.
However, Commissioner Robeson Benn commented, "I've been very critical of some actors in the Secretariat. The Secretariat itself seems to be led on by persons who seem to have no rights in respect of giving advice and forcing decisions upon the Commission."
He indicated that the document approved by the Chairperson with the accurate amount of days may not have been the one that was dispatched to the media.
"It appears to me that the Chairperson would have signed a document with a different number of days but the end result was that a document came out under her signature which has 49 days. It appears somehow that they were able to slip one past the Chairperson in respect to the number of days on a gazetted document," Benn vocalised.
He added that there is a "steady pattern that is sustained here again in the press releases and behaviour at the Commission which goes against the grain of the decisions and the spirit and intent of the Commission itself in trying to uphold its constitutional duty."
In light of these developments, the Commissioners underscored the need for external scrutiny during this process and other activities until the polling process is completed. They also requested an investigation.
Commissioner Benn posited, "There was skulduggery at work…We need to urgently get in and take up the offers of support of the technical and other administrative persons who will come and do oversight and working together to improve the professionalism and quality and integrity of work of the Secretariat. We cannot rely on this Secretariat, particularly considering the motives which underlie what is going on here and which seems to be one-sided, biased and not in conformance with the Constitution."
According to GECOM, the countrywide exercise will be conducted at all registration offices and will conclude on November 18. However, persons have until November 11 to make a claim to be included on the list if they are a Guyanese citizen by birth, descent, naturalisation or registration, 18 years or older or will attain the age of eighteen by December 31, 2019.