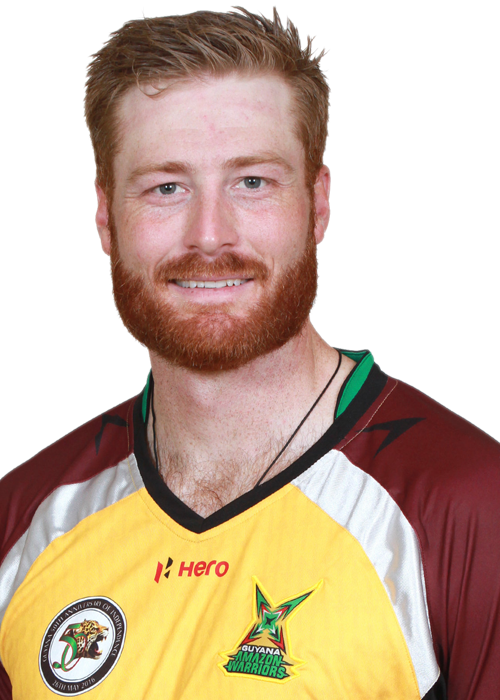 Full name: Martin James Guptill
Born: September 30, 1986, Auckland
Current age: 30 years
Playing role: Opening batsman
Batting style: Right-hand bat
Bowling style: Right-arm off-break
Guptill or 'Marty G' as he is fondly called by fellow countryman and commentator Danny Morrison, has been the rock at the Warriors' top-order since the inception of the tournament in 2013 and only having an absence in 2015 when he played for St. Kitts and Nevis Patriots. He has consistently been among the runs in One Day International Cricket, notably making a double-century (163-ball 237) in the quarter-final of the 2015 World Cup against the West Indies.
His CPL stats are consistent, averaging 32.8 at a strike rate of 121.5 in 35 matches. The intimidating batsman's presence in the 2016 edition was curtailed due to international duties but it is understood that the player will be with the Warriors for the entire season this year.
Hitting boundaries off of good-length deliveries at will is not the only attribute the batsman possesses since he has the aptitude to rotate the strike and bat through an innings, to help the Warriors post or chase challenging totals.
'Marty G' had a quite outing in this year's Indian Premier League (IPL) playing for the Kings Punjab XI and is eager to making a defining impact for the Warriors.
His message for the fans was: "Our crowds are the best in the Caribbean. Come down to Providence Stadium and watch us take on some of the best from around the world. All of your support means so much to our guys and we appreciate everyone coming down and being behind us. This is our year!"
The dashing New Zealand batsman has given bowlers nightmares with his pristine boundary hitting ability and fans should be on the look-out for some balls in the stands.
It is not only with bat in hand he can change the dynamics of the match since he is extremely acrobatic on the boundary ropes with a safe pair of hands and also his cat-like reflexes in the covers.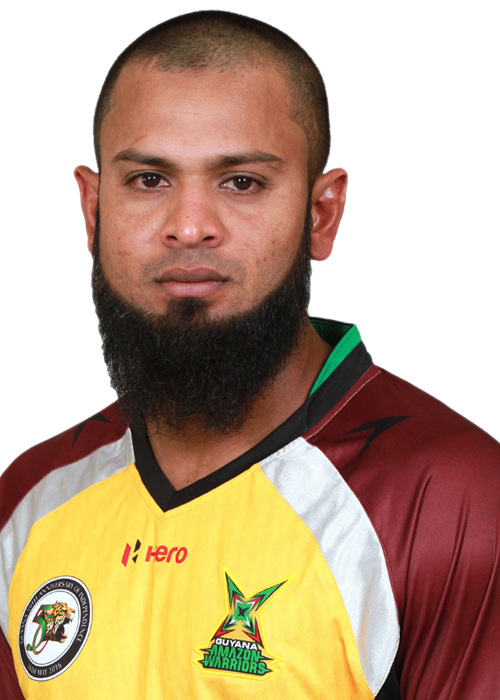 Full name: Assad Badyr Fudadin
Born August: 1, 1985, Guyana
Current age: 31 years
Playing role: Top-order batsman
Batting style: Left-hand bat
Bowling style: Right-arm medium-fast
Big hitting is not what he is known for since his match winning potential lies with gutsy desire to be present at the end of the innings with the team earning positive results. This will be his third year with stints in 2015 and 2016 but his on-field presence has been limited to six matches, all of which were played in 2015.
That year, he played a significant role by scoring a 43-ball 54 while opening the batting which helped the Warriors thrash the Jamaica Tallawahs in one of the round-robin matches.
Though making a Test debut in 2012, his international career has been a stalemate with only three Tests to date under his belt.
The Rose Hall Town Youth & Sports Club player has had some West Indies A-team exposure recently but the stints have not being rewarding.
Given the exposure this tournament gives, Fudadin is already in preparation mode to be at his best. He is also an asset in the field and 2017 could be the year of Assad Fudadin.
He also made a call to all Warriors, "Must say to the fans they have been excellent over the years supporting us and we will continue to excite and entertain you as a team so come out and support your Warriors".
A former West Indies u-19 player is pure stroke-maker once in full flow and is a handy asset to have at the top-order to support Martin Guptill, Steven Taylor, Chadwick Walton and Shimron Hetmyer.