CONCACAF Nations League Qualifier
Fresh off the historic win against Belize which has seen Guyana advance to the CONCACAF Gold Cup for the first time, the Guyana Football Federation (GFF) has sought to express its gratitude to corporate Guyana for their outpouring of support.
The match, which was held at the National Track and Field Centre on Saturday, March 23, saw Guyana defeating Belize by a 2-1 margin to make its debut at the premier event of the CONCACAF Region, scheduled for June-July 2019.
However, in addition to the just over 4000 patrons, who supported Guyana's senior men's national team, the Golden Jaguars, it was corporate Guyana which contributed significantly to the successful hosting of the event.
In an invited comment, GFF President Wayne Forde said he was heartened by the support as it demonstrated corporate Guyana's commitment to the development of football.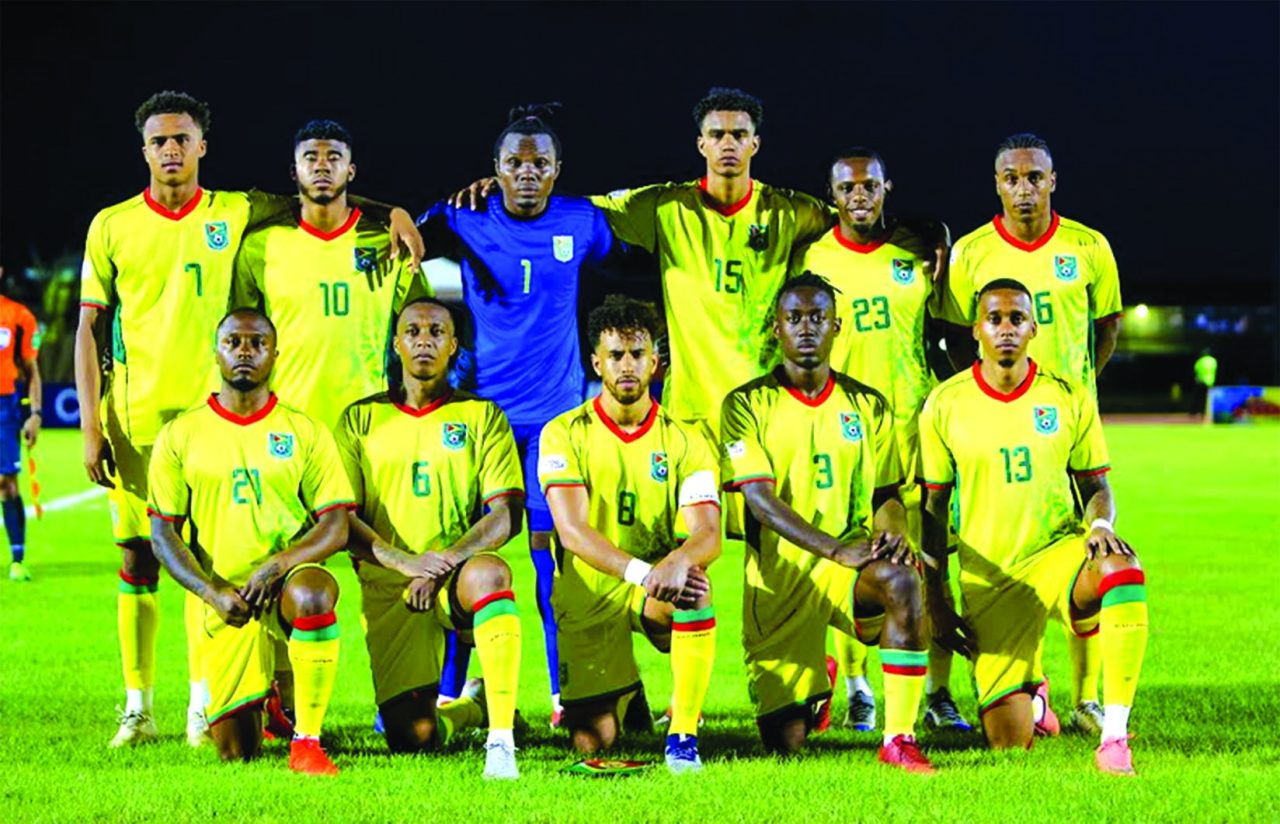 "This outpouring of support by our corporate partners to this very significant match demonstrates their understanding of the magnitude of the event and its far-reaching implications on football development in Guyana. This is the first step in a long journey, which began with a dream and that initial dream has finally been realised with this qualification. The journey continues and can only be realised with continued partnerships of this nature to enable the realisation of the team's successful participation in the CONCACAF Gold Cup," he noted.
No doubt, the GFF had more than a handful of corporate sponsors and that list includes: KFC Guyana; ANSA McAL Trading Ltd Guyana; NAMILCO; Giftland Mall; A Forrester Lumber Yard; 93.1 Real FM; 97.5 MAAD FM; 94.1 BOOM FM; 104.1, Lite FM; National Communications Network (NCN); Power Producers and Distributors Inc; Sureia Manufacturers Ltd through the Aqua Pur Water brand; Industrial Safety Supplies Inc; Secure Innovation and Concepts Inc; Space Gym; Demerara Distillers Ltd; Star Party Rental; St Joseph Mercy Hospital – Ambulance & Medical Team; Pegasus Guyana; Radar Security Service and Supplies; National Milling Company Limited; Devon Construction and Contracting Services; West Indian Sports Complex; The Guinness Bar; The Fashion Box; Digicel Guyana; NEW GPC Inc; Courtney Benn Contracting Services Ltd; Muneshwers Limited Travel Service; Central Immigration and Passport Office; Guyana Police Force; the Guyana Defence Force; Guyana Fire Service; National Data Management Authority; Guyana Minibus Union; University of Guyana; Department of Tourism; Communities Ministry, the Bartica Football Association, West Demerara Football Association ATC; Den Amstel Football Club; Lt Col (Ret'd) Joseph Harmon, MP; Minister of State; Winston Felix, MP, Minister of Citizenship; Carol Lewis Primo, Head of Immigration Support Services, Guyana Post Office Corporation; James Samuels and Charles Ceres.
Team preparations for Guyana's participation in the CONCACAF Gold Cup will begin shortly.