The Guyana Football Federation (GFF) will begin a five-day national encampment for both boys' and girls' teams today as the respective teams begin preparing for tournaments scheduled to be held in August 2017.
This is the first of three camps for the girls and two for the boys, and it also includes an international fixture for the girls in Suriname (18th – 22nd July) and for the boys in Trinidad and Tobago (6th – 12th August) respectively. Additionally, the boys will, from July 13th – 22nd, be engaged in a tour to Brazil, which will see them engaged in a series of matches against state teams.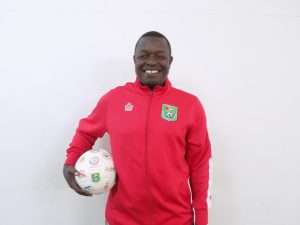 Thirty (30) girls from six GFF Scotiabank Academy Training Centres (ATC) will be encamped in preparation for the CONCACAF Caribbean U-17 Qualifiers scheduled for August 9 – 13 in Guyana, while 28 boys from 7 ATCs will participate in their camp as they prepare for the CONCACAF U-15 Boys Championship, to be held in the United States of America (USA) from August 13 – 19.
The respective ATCs to be represented for the girls include the following: Upper Demerara (5), Berbice (8), Rupununi (6), Georgetown (5), East Bank (3) and West Demerara (3). For the boys, the ATCs which will be represented are Rupununi (6), East Coast (5), Berbice (3), Georgetown (7), East Bank (2), West Demerara (3) and one player each from Bartica ATC and Region 1.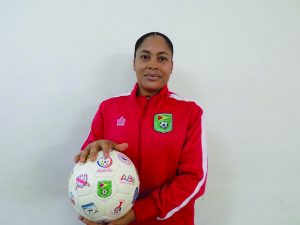 Tricia Munroe, Women's Development Officer and Assistant National Coach for the female national team, noted: "This camp will be used as part of our development initiative as we seek to both build and strengthen the women's football programme in Guyana. We have added some new talent from the Rupununi and Berbice ATCs, which we will tap into to ensure technical balance to the team".
She added, "Our aim going forward is to help the developmental process and give our girls opportunities to represent Guyana at the highest level possible. I know the U-17 women's team will give a good representation of themselves."
The teams will be headed by Technical Director Ian Greenwood, and will be managed by respective technical and support teams, including the following:
COACHING STAFF (U17 Female National Team)
Head Coach, Akilah Castello; Assistant Coach, Tricia Munroe; Goalkeeper Coach,
Quazim Yusuf; Physio, Charlene Henry; Operations Person, Naseya Brewster
COACHING STAFF (U-15 Male National Team)
Head Coach, Bryan Joseph; Assistant Coach
Challus McKinnon; Goalkeeper Coach, Eon DeVeira; Physio, Saskia Hazel; Operations Person, Rohanna Carryl