GCB Inter-County Female U-19 T20
The opening day of the Guyana Cricket Board's (GCB's) Inter-County Female Under-19 T20 Tournament was plagued with abysmal batting, numerous extras and unacceptable cricket at this level; all of which enable Demerara to craft out a victory against Essequibo by 95 runs, after the latter had won the toss and chosen to field at the Everest Cricket Club Ground.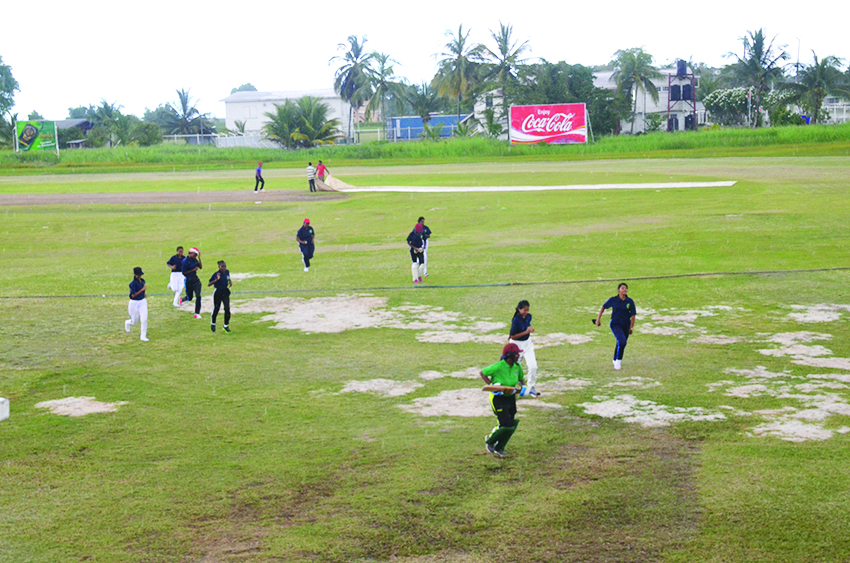 Compliments of 52 extras and a score of 36 from Casey Charles, Demerara reached 136-9 from 20 overs. Apart from the extras and Charles's innings, a mere 48 runs were accumulatively scored by the rest of the Demerara team.
Stacy Moses bowled well for the Essequibians, claiming 3-23 from her quota of four overs. Eylinda Abrams, Kemone Thomas and Devina Buer snatched two wickets apiece to support Moses.
In pursuit of a target of 137, the players from the Cinderella County found the going tough, and ended their effort on a paltry 41-9 from 7.5 overs. Keesha Tucker with 10 was the only batter to reach double figures, as Kaysia Shultz, 3-13, spearheaded the Demerara bowling, supported by Mandy Mangru, who took two scalps.
The second match between the President's XI and Berbice, though it lasted just 3.3 overs, was a substandard representation of what any inter-county match should look like. There were balls bouncing several times before reaching the batters, among many other facets that showed the unpreparedness of these teams and the unfamiliar territory that the girls found themselves in. However, it was a replica of most tournaments organized by the GCB in recent years.
Sheneta Grimmond on 23 and Marian Samaroo on nine were the two batters at the crease when rain mercifully stopped the remainder of the day's play. The match was officially called off at 16:10h.
It was pure mediocrity on a day when competition was expected to be intense among the four teams comprising of players competing for positions on the national team.
Only Berbice and Demerara managed to field their full quotas of 11 players per side, while the other two teams fielded 10 apiece.
The entire President's XI consisted of players from Berbice instead of players from all three of the counties, while Essequibo fielded players from Berbice and Demerara along with their players.
The tournament will continue tomorrow at the same venue from 10:00h.