Digicel's Schools Football Championships
The defending champions of Digicel's School Football Championships, Chase Academy sent out a stern warning when they destroyed Queenstown Secondary 16-0 when action continued in the competition on Friday evening at the Ministry of Education ground on Carifesta Avenue.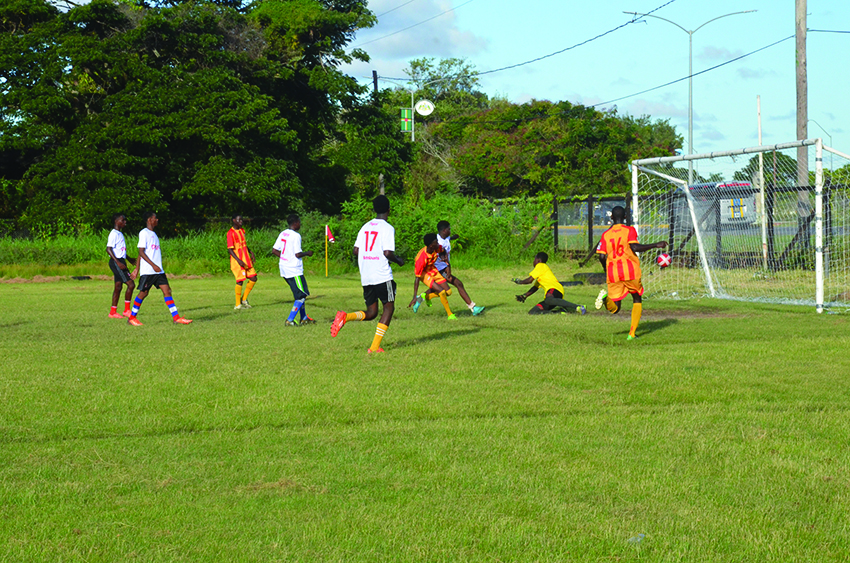 Stephan Reynolds, Adrian Aaron, Rondel Peters and Raushan Ritch each notched up hat-tricks as their team steamrolled their bewildered opponents.
Chase Academy tormented the opposition from the opening whistle as Reynolds put them ahead in the first minute scoring possibly the tournament's fastest goal thus far. Aaron extended the lead in the seventh. Peters scored his first goal in the 15th minute while Aaron netted his second in the 25th. Queenstown had no answer for Chase's well-oiled machine as Reynolds added another in the 28th minute before Jeremiah Sookram netted in the 34th to allow a 6-0 lead at half time.
The carnage intensified upon resumption. Aaron completed his hat-trick two minutes into the second half before Peters netted his second three minutes later. Reynolds found the back of the net in the 45th minute to register his third goal while debutant Kevin Padmore netted in the 47th and 49th as Chase's dominance continued. Peters rounded off his hat-trick in the 56th minute while Ritch scored in the 61st and 64th before Shemel Smith slotted home in the 67th. Ritch became the fourth player in the side to score a hat-trick when he slotted home in the 70th.