President of the Guyana Football Federation (GFF), Wayne Forde, has revealed that by this time next year, the Guyana Girls Academy (GGA) will have their very own artificial turf training facility, in which the Academy's training camp will be held.
This announcement was by the GFF president at the closing ceremony of the first training camp on Friday at the Transport Sports Club, where the camp was held.
Addressing the 50-odd participants of the camp, Forde expressed "heartfelt gratitude" to coach Colin Wilson, one of the founders of the GGA, and his team for the hard work and dedication shown in facilitating the camp.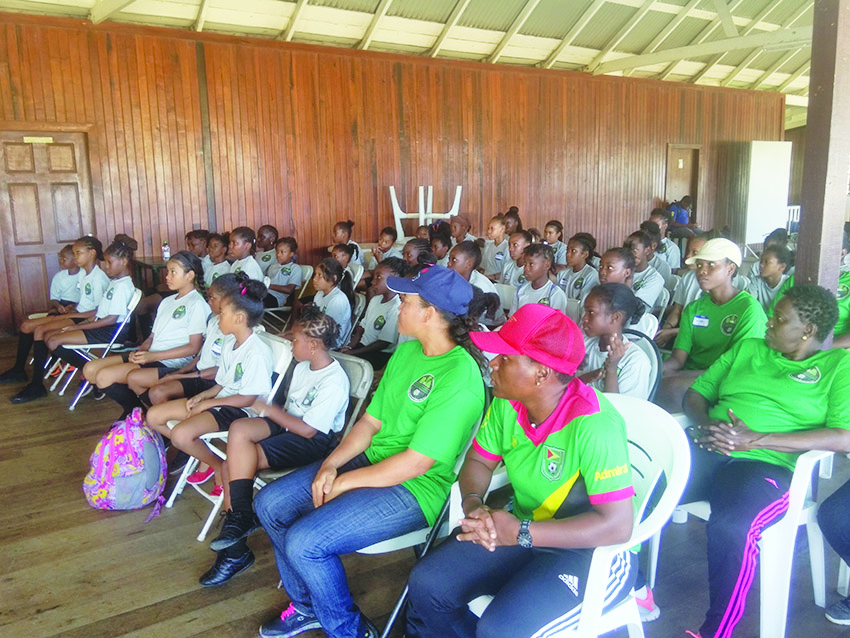 He acknowledged that the work required to develop women's football in Guyana is monumental, as the needs and specifics of the female game are very detailed.
"I assure you, the participants and GGA staff, that this time next year, when you are having your camp, you will be doing it at a GFF artificial turf national training facility.
In closing his address, Forde urged the girls to have fun and absorb as much knowledge as possible from Coach Wilson and his team.
Meanwhile GFF Women's Development Officer, Tricia Munroe, has noted that the GGA's camp is a step forward, as the federation aims to implement excellence at all levels of football in Guyana. She also urged the girls to stay focused and to keep playing hard. She said they should be thankful to be a part of the first camp, while noting that it was great working with them.
The girls, selected from various parts of the country, were each presented with a certificate, footballs, shin pads and kits.
They pledged to continue training weekly at the respective Academy Training Centers (ATC) closest to their neighbourhoods.