Two organisations have come together to assist former workers of the Rose Hall Sugar Estate in East Canje and the Skeldon Sugar Factory, after Government closed those estates in a move which is widely being viewed as political.
The Guyana Islamic Trust, in collaboration on Sunday with the Muslim community and Bakewell, donated $2 million worth of food hampers to the Canje workers,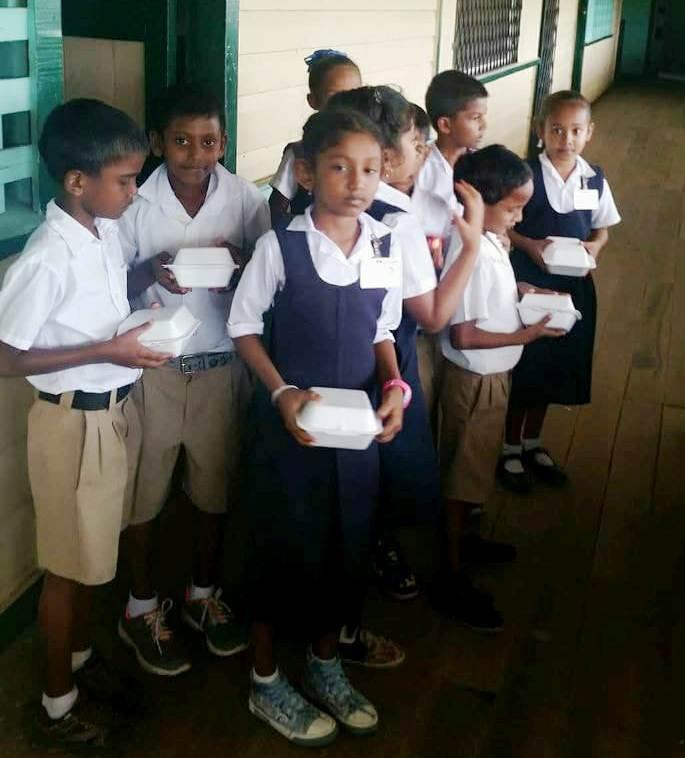 while the East Berbice Sugar Workers Relief Community organised a schools hot meal programme for students of severed sugar workers on the Upper Corentyne.
Executive member of the Guyana Islamic Trust, Wasir Baksh, told this publication that the organisation met with the people of Canefield, Canje in January to find out ways in which it might be able to assist them. He said one of the people's main needs was the creation of jobs based on the available skills in the affected community.
Baksh, Head of Department of Education and Training, noted that the community had said there would be need for food in three months.
"They mentioned to us that by March they will need some foodstuff, based on what they have and based on what they anticipated to get from the Sugar Welfare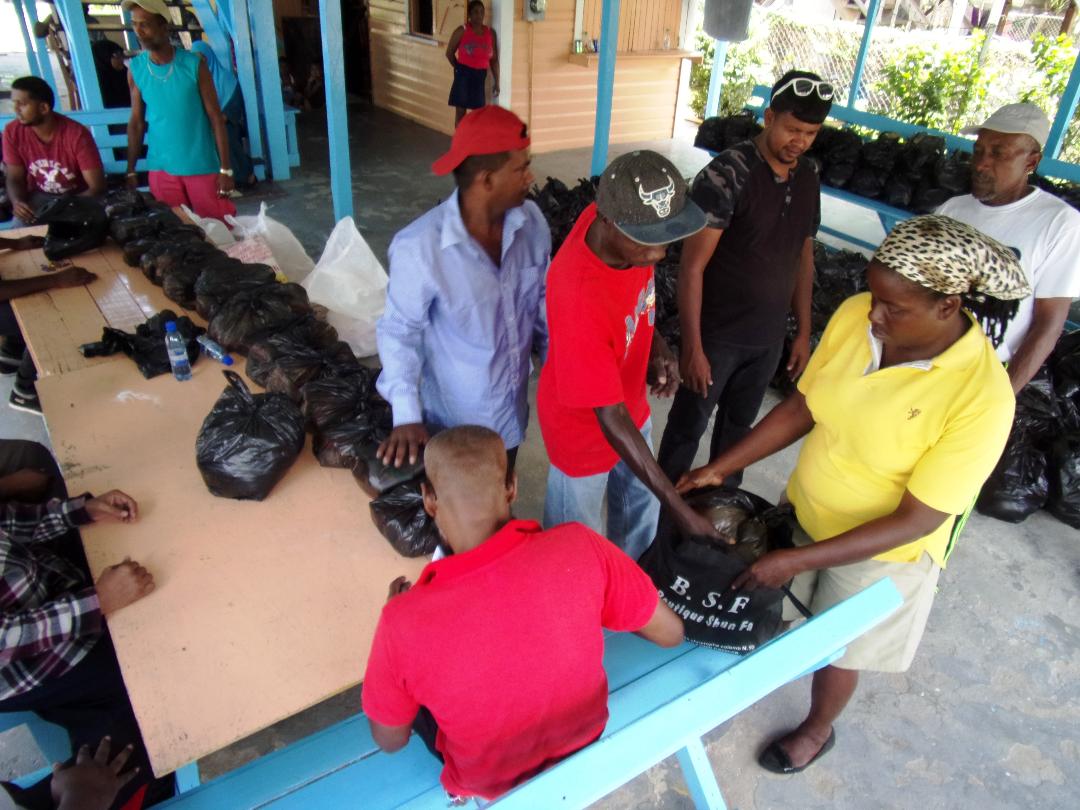 Fund; that by March they would have a need for foodstuff. So we decided that, on March 18, we will do some distribution of food hampers.
"Basically, we decided to make this intervention in East Canje, because at Wales and Corrivertom there are people doing some programmes to assist the workers in those communities who have been terminated. However, based on our investigation, nobody is doing anything in Canje, so we decided that we should go to Canje and see what we can do to assist."
He said it is hoped that this occasion would not be the only time the organisation can coordinate assistance for the community, but future assistance would depend largely on corporate Guyana lending assistance, more so the Muslin community.
"We are encouraging the private sector if they can come and make some intervention and create business or better industries in the community," Baksh said. He also said that investors would have to take note of the skills available. This, he said, should go a far way to create some stability for East Canje through the creation of jobs.
The hampers were distributed at three locations: 350 at Canefield, 250 at Cumberland, and 150 at Overwinning, Greater New Amsterdam.
(The hampers were distributed to) "the sugar workers from the Canje estate who were sent home, because we are dealing with the retrenched workers. So, where they are located, we are trying to meet them," he explained.
Nine hundred workers were sacked when the Rose Hall Estate ceased grinding and closed in December last. Since then, about 150 either were re-employed, found alternative jobs, or migrated.
Some 4000 sugar workers from Enmore, Rose Hall and Skeldon were dismissed from their jobs.
Meanwhile, on the Upper Corentyne, where the Skeldon Estate was closed, putting more than 1000 workers out of a job, the East Berbice Sugar Workers Relief Community has come on board to assist the children of some of those workers with a community service programme called Schools Hot Meals.
The feeding programme, brainchild of Shanta Romana Youngkam and S.K. Bhagerath, was started on January 29, and provides for children of the affected workers on Mondays and Fridays.
Seven schools are currently benefiting from the programme: Skeldon High, Linepath Secondary, Linepath 'C' Nursery, Crabwood Creek Nursery and Primary, Skeldon High Annex and Skeldon Primary.
A total of 225 students from these schools are provided with a hot meal two days per week