By Timothy Jaikarran
The Guyana Karate Federation (GKF) hosted its 2019 National Junior Karate Championships on Sunday June 2, 2019 in celebration of the 53rd Independence anniversary of the Republic of Guyana.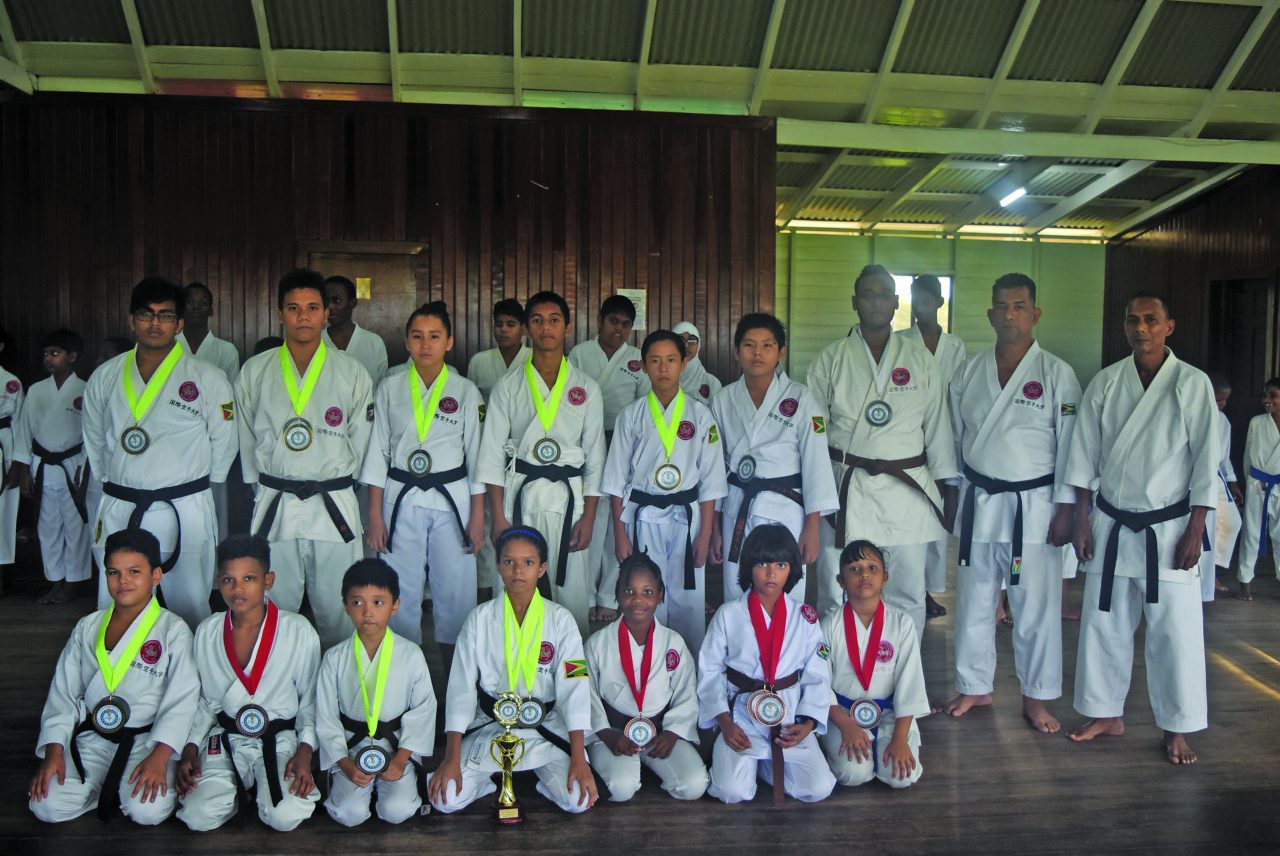 With action taking place at the Cliff Anderson Sports Hall on Homestretch Avenue, the tournament saw the "best female contestant" accolade going to Anya Insanally, and Shamar Francis being adjudged the "best male contestant".
For females, the 9-11 years' kata top-three placement was as follows: Anya Insanally, Amara Nandan and Chelsea Benjamin in that order. Insanally also prevailed in the kumite exercise, while Anaaya Jain and Oshana Quamina placed second and third respectively.
In the male 12-14 years' kata exercise, Shamar Francis, Luke Seabra and Rohit Isri dominated; while the 45kg kumite exercise was dominated by Shamar Francis, Jamar Pile and Nakshatra Persaud.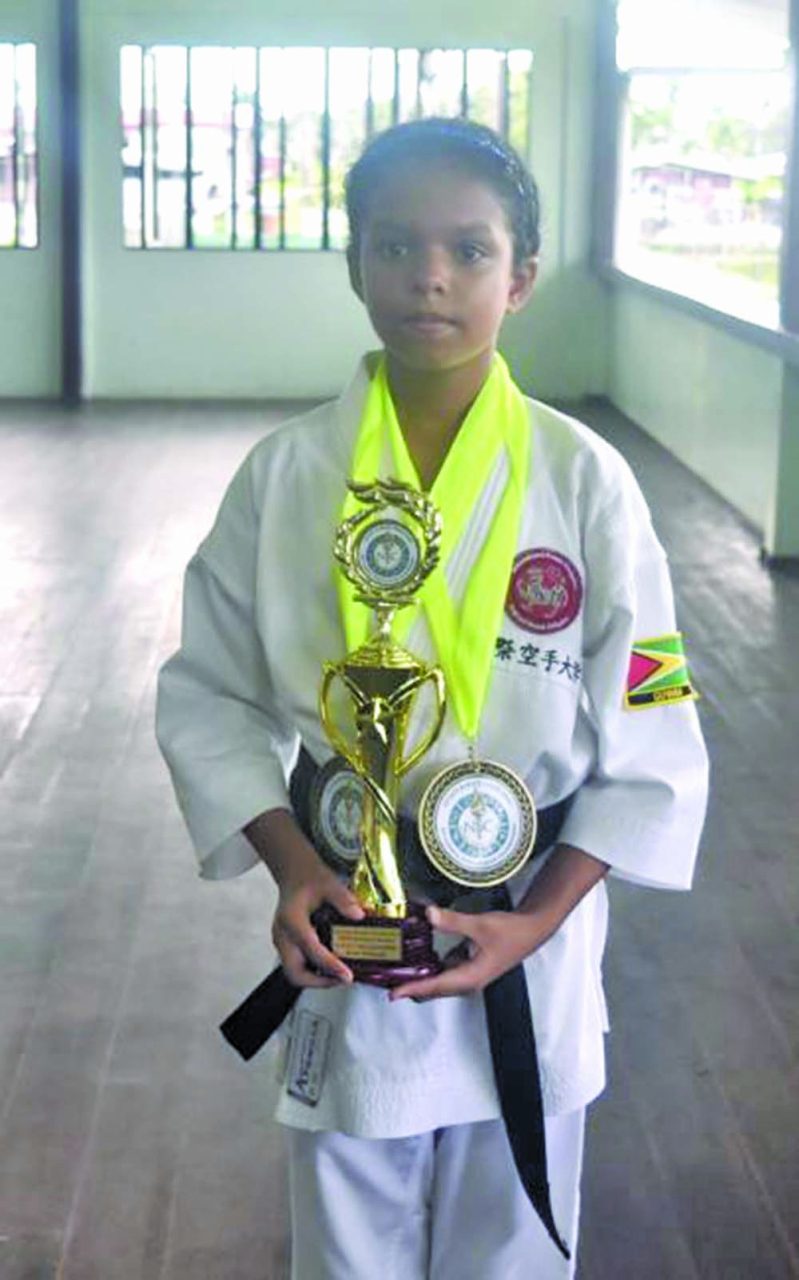 Head of the Guyana Karate College (GKC), Sensei Jeffery Wong, in an interview with Guyana Times Sport, said, "We from the Guyana Karate College and Sensei Lawrence, who is a family dojo under the GKC, have combined to host the tournament under (auspices of) the Guyana Karate Federation (GKF). I must say that we are both proud of the 68 participating students, as this is the first time they have gone into any national karate competition. That was a good opportunity for them, and that is preparing them for the Caribbean Cup Championship in August."
Top female performer Anya Insanally, invited to comment after her performance, declared herself very proud of her achievements and ecstatic about the competition in August, wherein she is optimistic of emerging victorious.
Also offering comment was Sensei Lawrence Lowe, who said that while he is proud of the participating students, there is always room for improvement. He opined that the tournament offers excellent opportunity for young students to participate.