Having successfully represented the Zeeburg Cricket Club in 2018 and 2019, two of its most senior players, Yutesh Dhanpaul and Balbiner Shivpersaud, have been drafted into the Commonwealth League currently being played in New York.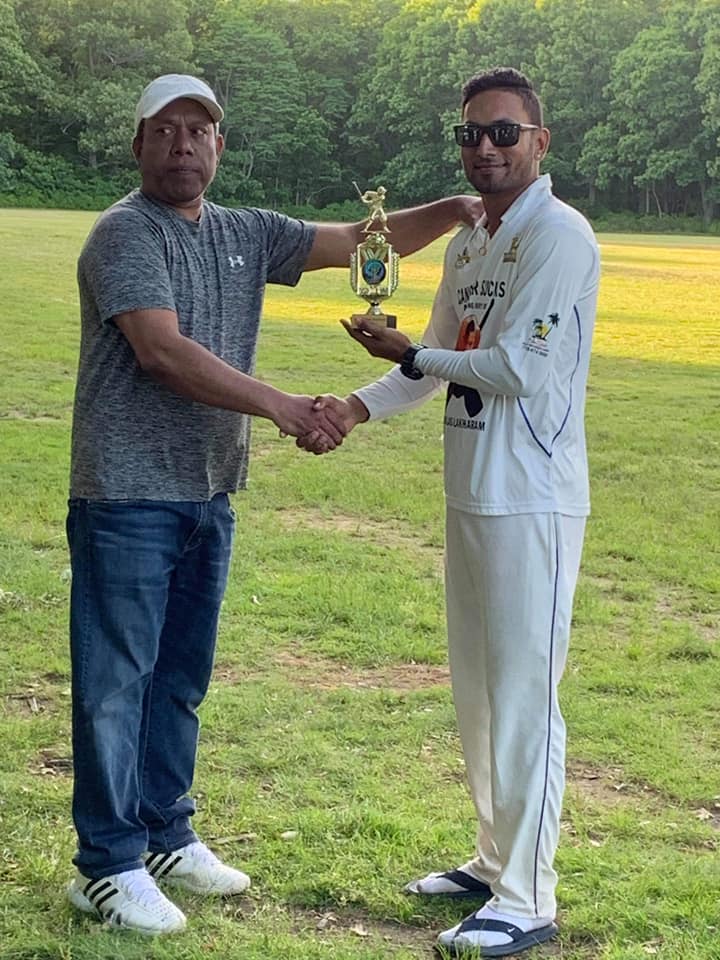 In that league, Dhanpaul and Shivpersaud both represent the West Coast Warriors Cricket Club (WCWCC). In the Warriors' second match – a 30-over affair against the in-form New York (NY) Eagles played at the Hecksher State Park — the Guyanese duo dominated play from the first ball bowed in the encounter.
Batting first, the WCWCC got off to a flying start, with Dhanpaul leading from the front. After the first wicket was lost, Shivpersaud came to the crease, and the Guyanese pair put together a second-wicket partnership of 114 as they frustrated the Eagles' bowlers.
Eventually Shivpersaud fell for a well-played 54, which included 9 boundaries and one maximum; but Dhanpaul continued his aerial assault on the Eagles' bowling, in the process forming small but aggressive partnerships.
He was finally bowled for a well-played 117, made off 56 balls and including 13 classy boundaries and 6 maximums.
Dhanpaul and Shivpersaud's efforts had laid the platform for the Warriors to continue their aggressive assault on the Eagles' bowling, and the remaining overs saw quickfire scores coming from Rajin Rahaman and Cornelius Jaisingh, both of whom remained unbeaten, on 30 and 26 respectively, when the Warriors' 30-over innings ended on 330-7.
Bowling for the Eagles, leg-spinner Rasool Shabaz took 3-18.
Needing 331 runs for victory at a net run rate of 11 runs per over, the Eagles started their chase in an aggressive manner. Despite losing early wickets, they continued to press on. However, with the scoreboard pressure building, they were able to accumulate only 213-9 in their allotted overs.
Top scoring in a losing cause, Jerry and Sharaz Khan registered 67 and 38 respectively, the Eagles being decimated by Dhanpaul and Anil Sookdeo who each returned figures of 3-22.
Dhanpaul was adjudged man of the match for his all-round performance of 117 runs scored and 3 wickets being taken for 22 runs.