The Georgetown Mayor and City Council (GM&CC) is currently working to implement a digital system to keep all records of taxpayers and other transactions. This, the Council is hopeful, will reduce the number of fraudulent activities in the system.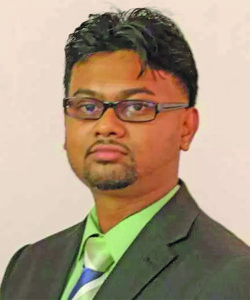 Mayor of Georgetown Ubraj Narine on Friday related that the decision was made after the City Council recently unearthed evidence whereby persons are crafting letterheads of the Council, and trying to duplicate same.
He said he is hoping that this will no longer occur, since the Council is now sealing their documents.
"There are a lot of skullduggery happening in our systems… like the court where people are being given the opportunity to steal prescriptive right," he said.
Narine further explained that the Council is also working on a policy where persons will no longer be able to pay someone's rates and taxes.
He said it must be linked to an individual's TIN number so that identification is possible.
"It's either the TIN or the ID number. I believe that a compliance is very important and the Government should really implement that policy."
In 2019, the City Council was challenged by local attorneys after they had implemented a 0.5 per cent compliance on the transferals of properties.
The Mayor is alleging that the challenge came because the decision was made not to have persons pay rates and taxes with only a receipt to pass titles.
He is optimistic that this new initiative will assist to reduce further fraudulent activities at the Council.