The Guyana National Bureau of Standards (GNBS) on Wednesday sent a strong reminder to vendors, shopkeepers, and other retailers who continue to use the unapproved dial scales for trade.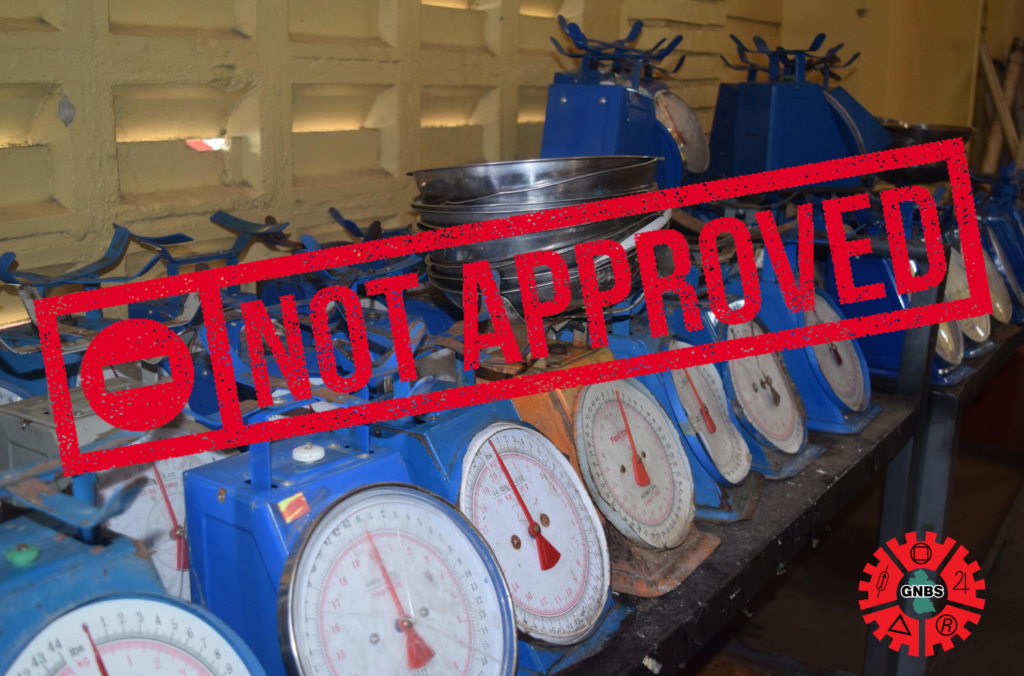 According to the GNBS, the warning comes at a time when consumers are making complaints to the Bureau regarding unfair weights for products measured using this type of scale during purchases.
The Bureau said it intended to take a stronger stance to deal with malpractice in the marketplace so that consumers could get accurate weights and value for their money. Consumers are hereby advised that the GNBS does not verify (stamp) the unapproved domestic dial scales.
This is because the scales were designed for domestic/household use only, and do not solely utilise the metric units, which are legally acceptable for trade in Guyana. The weighing mechanism of these scales was not designed for continuous use and can be damaged easily when used commercially.
Consumers are also reminded that they have the right to demand that items they purchase be weighed using approved weighing devices, which carried a verification seal or sticker. Further, if consumers have complaints regarding weights and measures used at shops, stores, or markets, the GNBS is asking that they report such by messaging the Bureau via WhatsApp: 692-GNBS (4627).
The GNBS has been encouraging vendors and shopkeepers over the years, to use only the recommended metric devices which include the metric red equal-arm scales and masses, metric platform scales, approved dial scales, and electronic scales.
The Bureau has been using the various media to repeatedly advise consumers to avoid making purchases from persons selling with the unapproved devices.