On the opening night of the inaugural "National Futsal Cup" tournament being held at the National Gymnasium, Sparta Boss got back to winning ways after being dumped out of consecutive tournaments.
Playing against Channel 9 Warriors on Thursday night, Sparta Boss began the tournament in dominant fashion dictating the game from start to finish. In Sparta Boss' 4-0 victory, Gregory "Jackie Chan" Richardson netted in the second minute of the game with Courtney Britton grabbing a brace in the fifth and seventh minutes while Eusi Phillips completed the rout in the 14th minute.
The Hustlers also made light work of Pike Street-Sophia in a 3-0 victory with Josiah Charles netting in the 4th and 8th minute while Anthony Sancho capped an easy win in the 13th minute.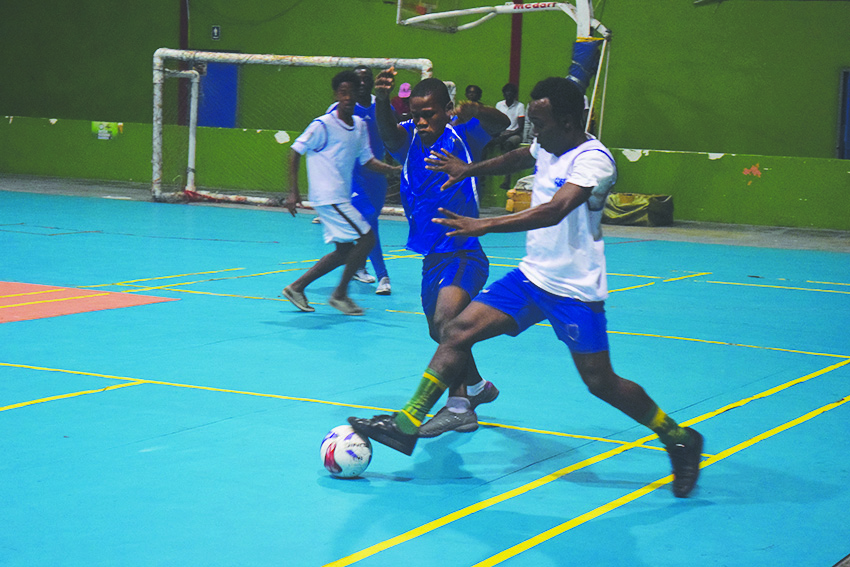 West-Front Road-Goal is Money held off a late charge from Albouystown B to win 3-2 with Deon Alfred finding goal twice while Jamal Pedro scored as well. Melvorn Ross and Andre Webber were the goal getters for Alboustown B.
MBK All-Stars won via a walk over as rivals Agricola Champion Boys failed to show up while Leopold Street also won via walkover as they were slated to play Melanie.
In another edge of the seat thriller newcomers New Market Street held off Showstoppers 5-4
The African Team beat giant killers Ol' Skool Ballers 4-2 with Nigerian striker Benjamin Opara claiming the tournament's first hat-trick in the fifth, 15th and 19th minutes while Kenneth Opara scored in the 14th. An ever present for the Ballers, Roy Cassou recorded a brace in the 3rd and 9th minutes.
Mocha battled valiantly but in vain as they lost 3-4 to Broad Street, Daniel Favourite also grabbed a hat-trick netting in the 2nd, 5th and 16th minutes while Jimmy Graveside scored in the 11th.
Action will continue tonight at the National Gymnasium from 19:00hrs when tournament pre-favourites Future Stars take on Campbellville in the opene.