Maintaining Nappi's natural environment is key to the village becoming a hub for eco-tourism in Central Rupunini, Region Nine. This was the view of Indigenous Peoples Affairs Minister, Sydney Allicock.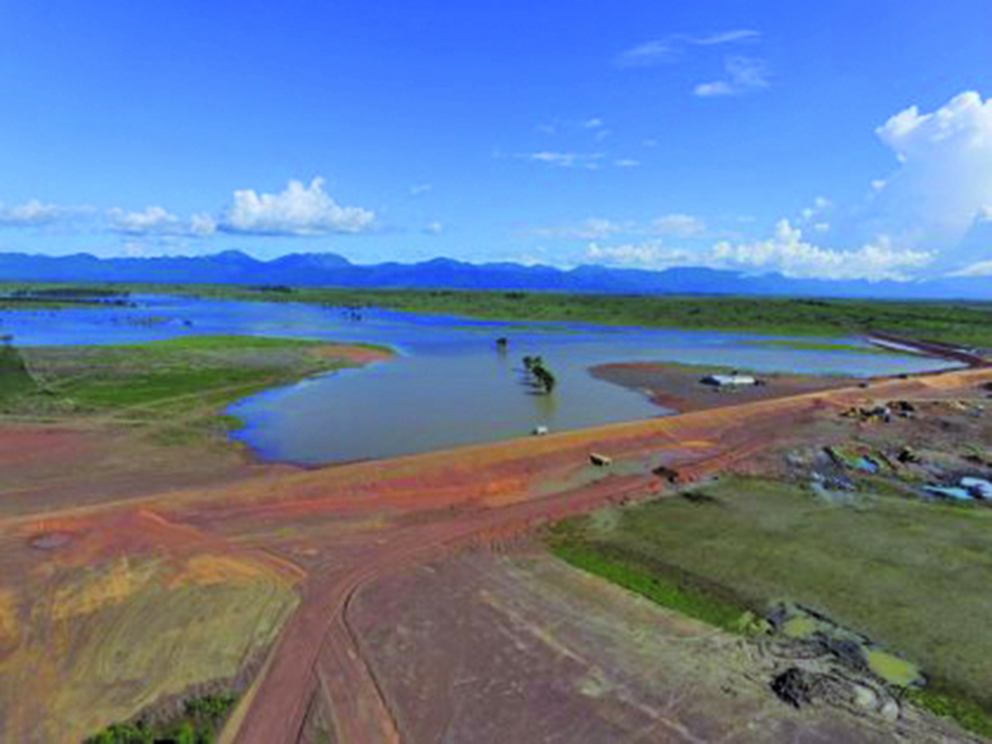 Nappi has a huge water reservoir which was recently completed through a public-private partnership. The lake is buttressed by a 450m dam and can store 4.5m cubic meters of water at its maximum.
The water reservoir located on Nappi lands in central Rupununi, Region Nine, will bring relief to indigenous communities during the dry season.
Following reports that persons were planning to build their houses close to the lake in an inconsistent manner, Minister Allicock told residents that they need to create a plan that will see them properly managing the area while generating income.
During a ministerial outreach, he urged the Village Council to explore the option of creating a 'uniform community' close to the catchment area. This area, he said, can include a solar farm, internet hub, supermarkets, community centres, schools and recreational facilities.
"You cannot just go and live as you like, there needs to be proper management of the area… You should be bringing a plan to us, one that creates employment and generate income for the village. Come with recommendations, creativity and then we will take the next step", Allicock is quoted as saying by the Department of Public Information.
The minister advised the residents to take advantage of the funding and assistance through the ministries of Business, Agriculture, and Indigenous Peoples Affairs. He noted they can develop a tourism package that will attract tourist since there is potential for hiking, biking, horse riding, boating, and sport fishing.
Minister Allicock emphasised that the Indigenous People need to move away from the "dependency syndrome" where they wait for the government to hand them everything.
"It is time you come with your plans and ideas to generate your own income… The community is not very far from Lethem, and the population is growing, what plans do you have for your economic growth…We have to begin to manage our own affairs. Stop complaining and get up and get," the Minister reiterated.
The catchment area is a natural depression in the land in a section not utilised by the community, for either farming or cattle rearing. The project began earlier this year to bring relief to the communities during the dry season.