As countries around the world move to implement measures to advance the protection of children, stakeholders gathered during a meeting at the Pegasus Hotel on Thursday which was held to determine which of the issues that surfaced at last year's Hague Conference from which Guyana will sign or ratify. The meeting was hosted by the Legal Affairs Ministry in partnership with the Hague Conference on Private International Law and UNICEF Guyana where discussions were held on The Hague Conference's conclusions and recommendations.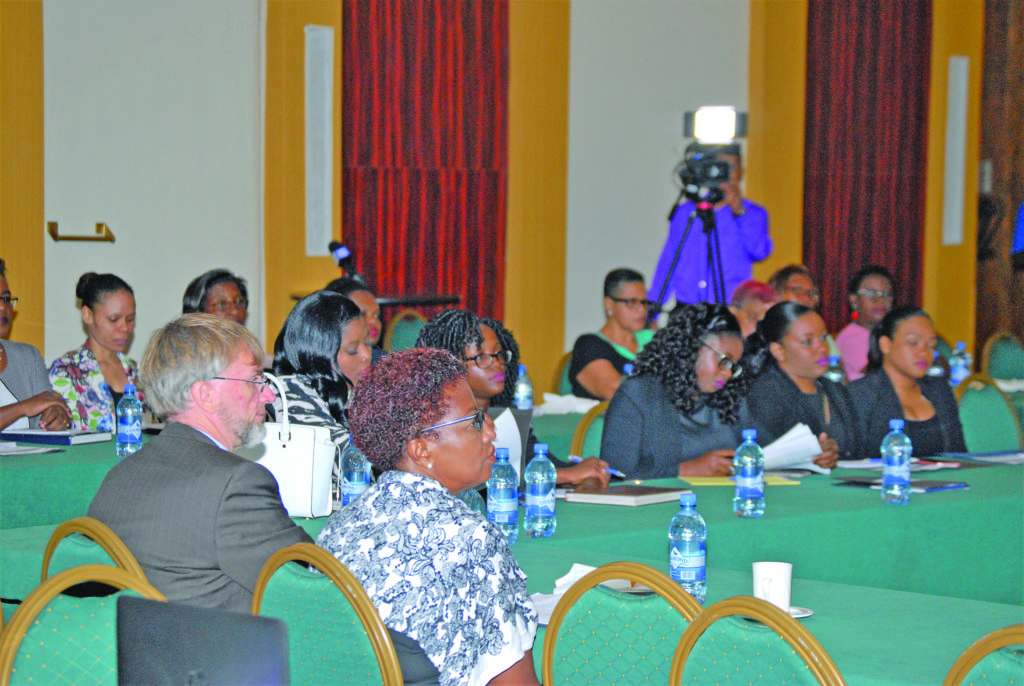 UNICEF Representative Paolo Marchi observed the importance of the right of the child conventions, saying that his organisation was pleased to be part of the meeting as well as last year's consultations which focused on family law, legal cooperation and commerce, promoting human rights and cross-border trade.
The conventions which were addressed included The Child Protection Convention; Apostille; Choice of Court and Maintenance. Representative of The Hague Conference on Private International Laws in Latin America and the Caribbean and facilitator of Thursday's meeting, Ignacio Goicochea encouraged Guyana to implement the conventions with full stakeholder participation, and to ensure that various points of view were addressed.
Meanwhile, Legal Affairs Minister Basil Williams added that Government was pleased to facilitate the consultations, noting that The Hague Convention seeks to improve daily life.
"We understand that as part of this process, we must give solid consideration to the Hague Family Conventions," he stressed.
Representatives from Government agencies and from civil society, including the Guyana Bar Associations and the Private Sector Commission attended the meeting.