High-scoring encounters are quickly becoming the norm at the GTT National Hockey Championships, which continued at the Cliff Anderson Sports Hall on Wednesday evening.
The national teams continue to steamroll opponents as they get valuable game time in the National Championships.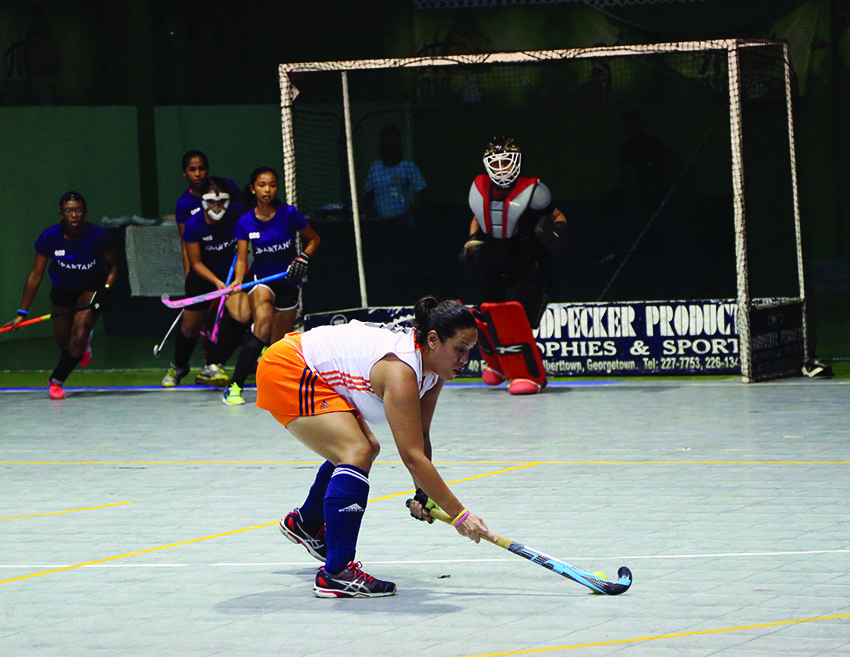 The national ladies made light work of Old Fort Shooting Stars, notching up a 9-0 victory with the usual suspects Kerensa Fernandes, Trisha Woodroffe and Minsodia Culpepper all getting goals.
Fernandes got the national ladies off to a flier with a field goal in the first minute of the game, with Nicole Eastman making it 2-0 in the third minute. Fernandes completed her brace in the fifth minute, while Gabrielle Xavier in the 10th; Trisha Woodroffe (18th); Maria Munroe (22nd); Minsodia Culpepper (29th); Marzana Fietdkou (31st) and Latacia Chung in the 37th minute completed the rout.
The National Blacks male team held first-division champions Bounty GCC at bay while hitting seven goals past them.
Jamarj Assanah recorded a brace while Chester Hilton got a hat-trick for the Blacks, with Dwayne Scott netting GCC's lone goal.
In other results, Pizza Hut GCC Ladies bested sister side GCC Spartans in a 5-1 encounter, with Carina Moller and Sonia Jardine getting a brace each.
In second-division action, Saints beat GCC Pitbulls 3-2 in a close match. It took a brace from Yonnick Peters and a single goal from Kevin Edwards to push Saints over the line.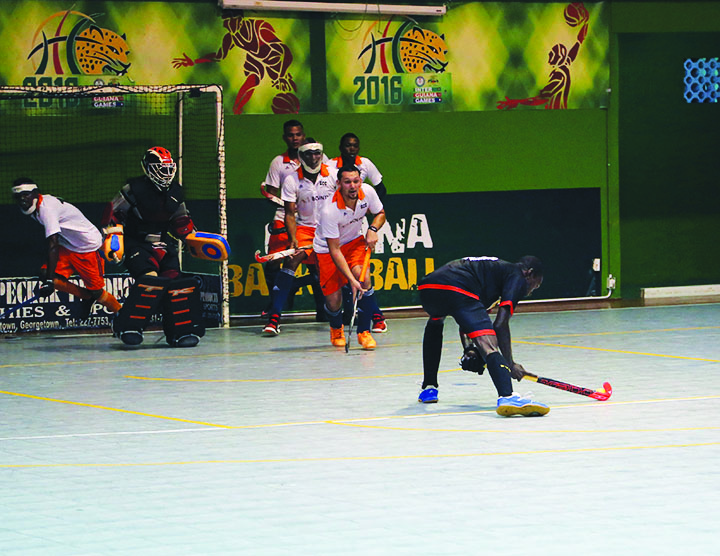 Meanwhile, second-half goals from Ryan Branford and Michael Harding helped Hikers overcome St Stanislaus 2-1.
In the veterans' league, Old Fort Goal Getters brushed aside Antonio's Hickers 6-3, with a hat-trick from Dwight Sullivan and a brace from John Abrahams.
Old Fort Titans beat Saints 3-1 in the final game of the night as Ascofu Simon netted a field goal while his teammate Jason Clarke grabbed a brace. The competition, which is coming off a seven-year hiatus, commenced early this year as the Guyana Hockey Board (GHB) gears up for the Indoor Pan-American Cup to be contested in mid-October.
In order to prepare for the international event, the GHB is using the National Championships as a test event, to ensure that all systems are in working order.
To maximise the benefits to the local national teams, both male and female national teams are competing in the championships, although they will not be eligible for the trophies. (Michelangelo Jacobus)