A combined XI of top football players who recently participated in the Heritage Games Football Tournament just last week will join forces as they look to give the national team, the Golden Jaguars a run for their money in a charity match on Sunday at the Everest Cricket Club Ground in aid of persons in the Caribbean who were affected by Hurricanes Irma and Maria.
Top scorer in the tournament, Keiron Solomon (Mabaruma, Region One) will be a key player if his side is to win. He will receive valuable back-up from players such as Kevin Mingo (Port Kaituma, Region One) and Clinton Williams (Waramadong, Region Seven).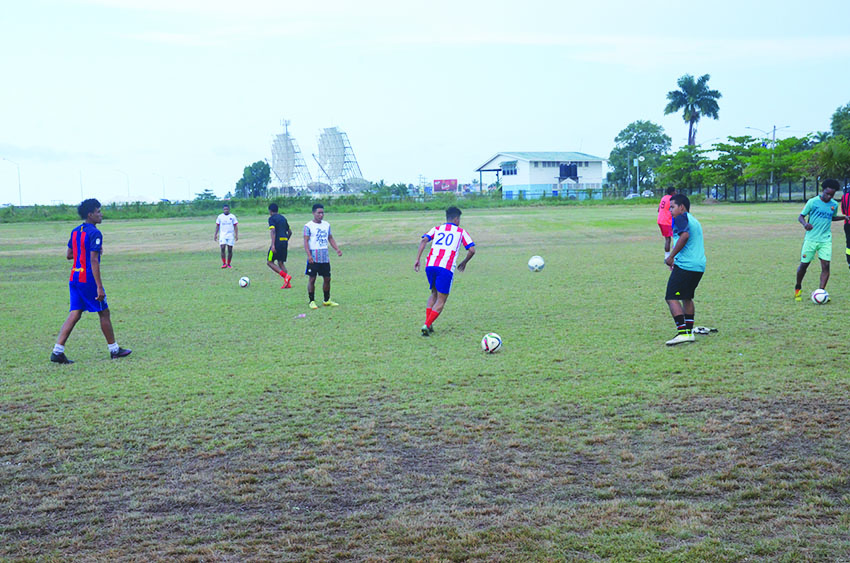 The Indigenous Peoples' Affairs Ministry will field two Heritage All-Stars football teams that will be up against the Guyana Football Federation (GFF) President's XI teams and an U-17 team in two charity matches. This is a collaborative effort between the Ministry and the GFF Female team.
This match-up comes hot on the heels of the just-concluded Annual Indigenous Heritage Games that saw female defending champs out of Region Seven, Paruima retain their title, while Port Kaituma defied all odds to bag the male title.
The Ministry and the GFF see this initiative as their civic responsibility to support such a worthy cause since a number of Guyanese who live in the Caribbean were adversely affected.
The ball weavers take to the field in the evening's first match from 18:00h, followed by the feature encounter at 20:00h.
Admission is $500 and all proceeds will go to those affected by the hurricanes.
The Heritage All-Stars team include: Frankie Parks, Kacy De Silva, Joshua Aaron, Keith James, Murphy Felix, Keiron Solomon, Albert Smith, Mark Valenzuela, Nicholas Peters, Lindel Joseph, Ackley Bucknan, Gerald Isaacs, Colloyer Daniels, Canadian Smith, Clinton Williams, Delano Mentore, Kevin Mingo, Seon Semple, Jagong Jagok, Jason Ramjohn, Julian Joseph and Troy Mc Lennon.