CONCACAF Nations League Qualifier…
History was made last evening at the National Track and Field Centre, Leonora, West Coast Demerara, as the senior Guyanese national team, the Golden Jaguars, put on one of their best performances to date to seal their entry into the 2019 CONCACAF Gold Cup.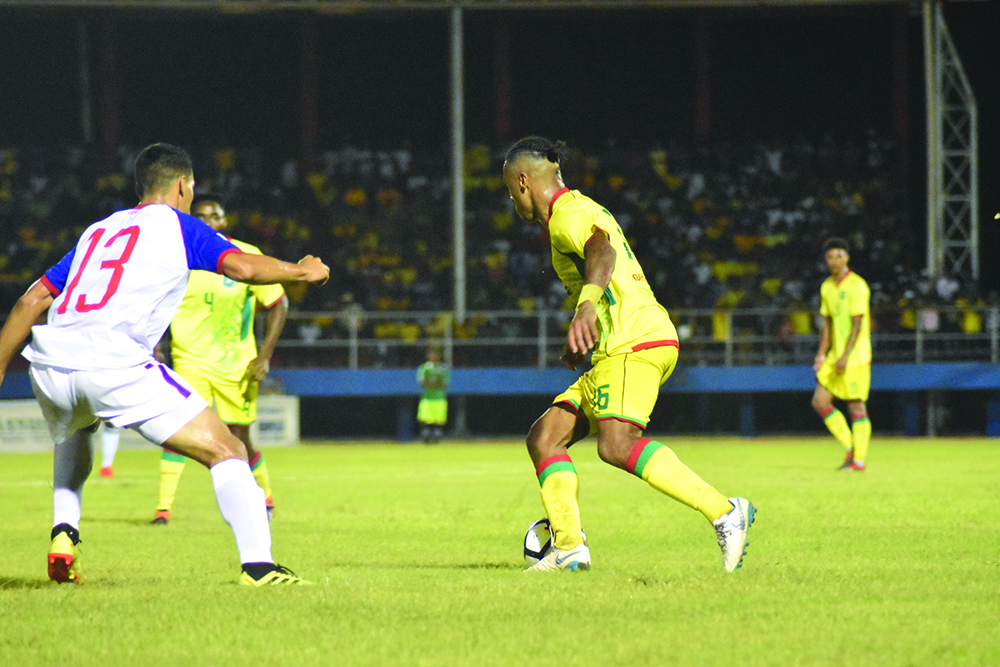 Guyanese football fanatics turned up in their numbers to create a sea of yellow at the venue, in support of their national team's hopes. This is the first time Guyana has made it this far at the CONCACAF level after having their hopes crushed by Jamaica a few years ago.
However, with a fresh team and newfound determination a starting eleven of Akel Clarke (G), Daniel Kadell, Ronayne Marsh- Brown, Elliott Bonds, Samuel Cox (C), Emery Welshman, Keanu Marsh Brown, Terence Vancooten, Neil Danns, Callum Harriott and Anthony Jeffery took to the field to give their spectators something to cheer about.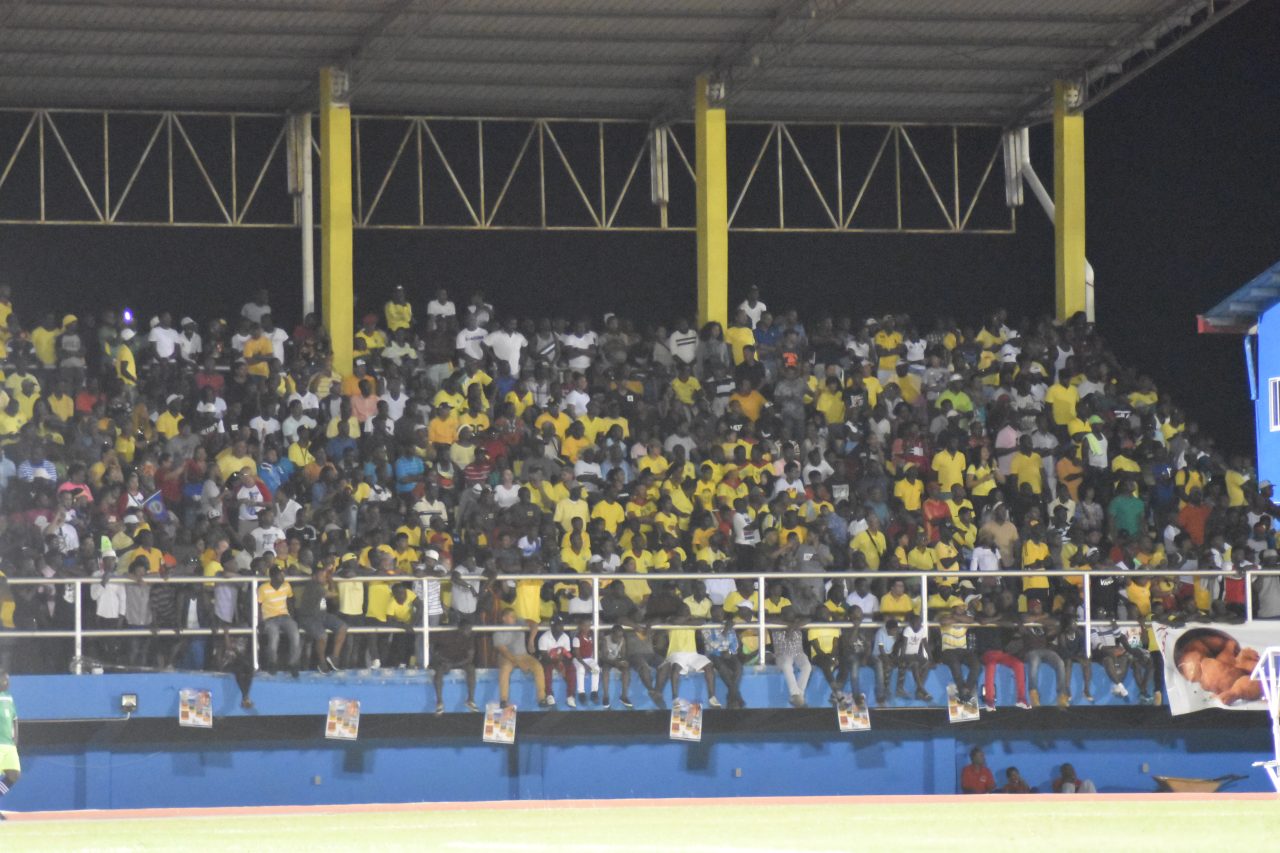 The Golden Jags had an early scare when a Belize player sent the ball careening into the goal, but good work on the part of the goalkeeper Clarke, stopped the visitors from having the early advantage.
Truly a high-paced match up, Belize matched strides with the Jags until the home team was awarded a penalty which was taken by Neil Danns. Danns made no mistake to grant Guyana their first goal in the 16th minute.
Belize were quick with their reply and caught the Guyanese goalkeeper slipping in the 25th, when Elroy Kuylen equalised. The levelled scores only made Guyana play harder and brilliant work by Anthony Jeffery and Callum Harriott on the wings ensured that Guyana stayed in the game and had many scoring opportunities that were unfortunately shot astray.
In excess of 4000 Guyanese present erupted in boisterous roars in the 43rd minute as Emery Welshman capitalised on a pass from Harriott which he sunk into the goal for Guyana's second.
Although the second half was intensely contested, neither side was able to score again, which paved the way for Guyana's 2-1 win.
The national tea will now set their sights on a higher level of competition as the CONCACAF Gold Cup looms later in this year.