'Dream Realised' housing drive
The Government, through the Central Housing and Planning Authority, has allocated 350 house lots to residents of Onderneeming in Region Two (Pomeroon-Supenaam) on Friday at the Anna Regina Town Council.
This was part of a two-day outreach exercise in the region which began on Friday and ends today. The event dubbed "Dream Realised Housing Drive" saw residents leaving with smiles on their faces.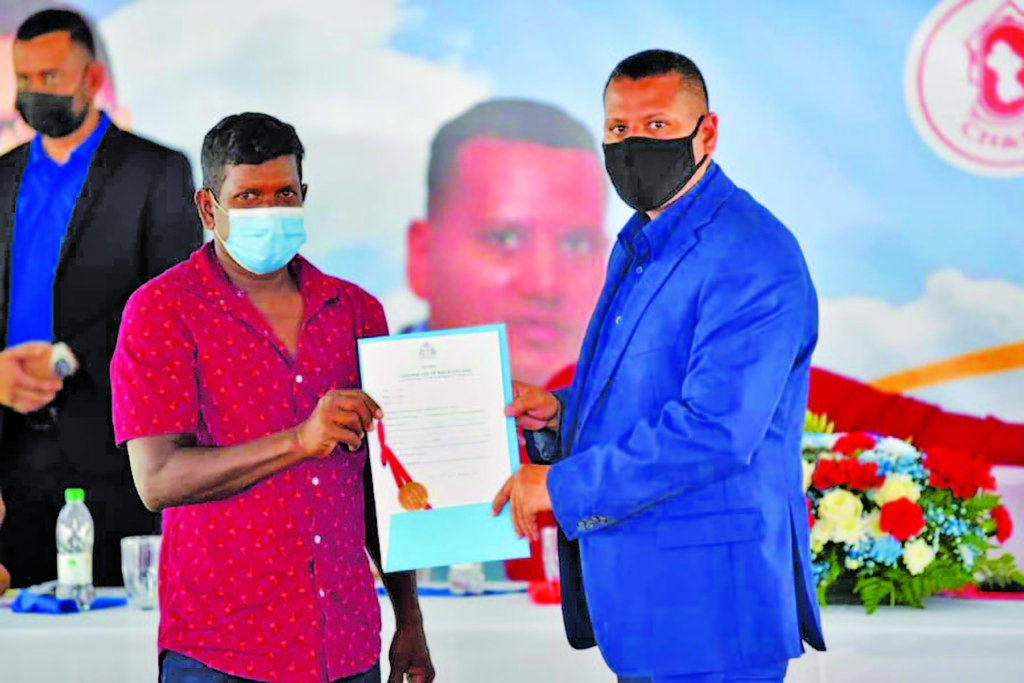 In addition to the 350 house lots, another 100 titles and transports were distributed.
Housing and Water Minister Collin Croal explained that the house lots are primarily for persons living in Onderneeming Phase Four while noting that $13.9 billion in infrastructure and land developmental projects were awarded in 14 areas which will see massive transformation.
"Despite the global pandemic, the Ministry of Housing kick-started the biggest housing drive with the aim of executing the Government's manifesto which is to distribute 50,000 house lots." To date, he noted, the Ministry has distributed 3600.
Meanwhile, Minister Susan Rodrigues told the residents that the initiative is a fulfilment of the Government's promise to the citizens of Guyana. She noted that house lots will be distributed to allottees along the Essequibo Coast during the two-day outreach while noting that the beneficiaries are those persons who have applied since 2019.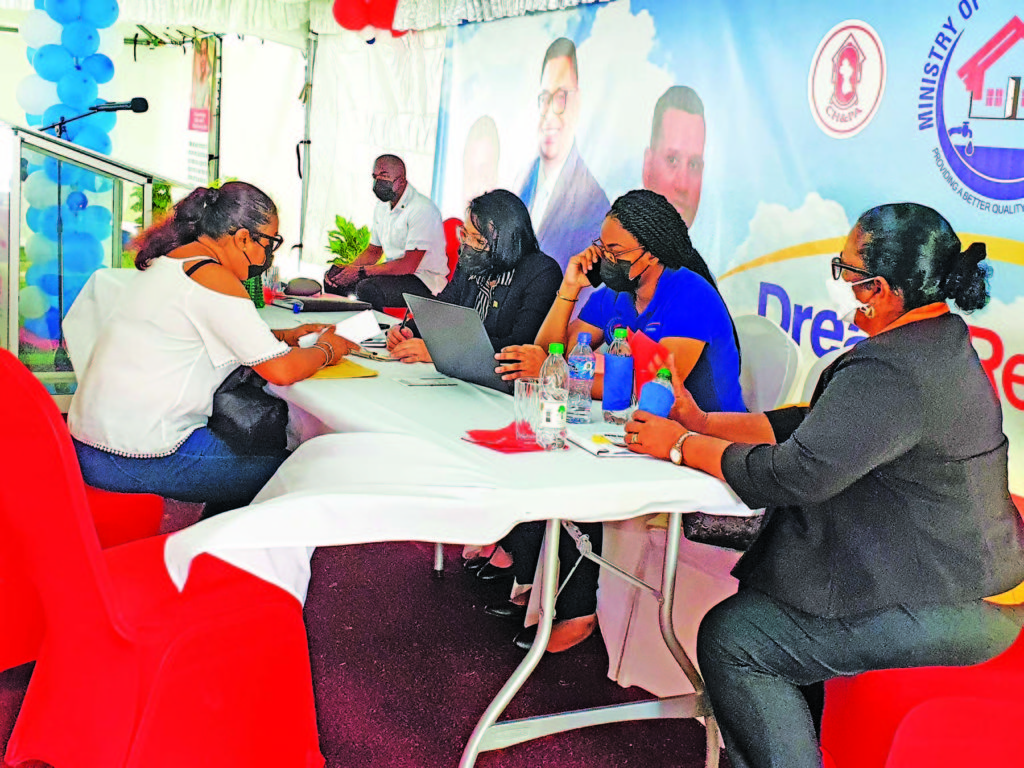 She added that giving the residents the house lot is a stepping stone for residents to own their own homes and as such encouraged them to take advantage of loans that are available at the commercial banks.
In addition, Chief Executive Officer (CEO) of the CH&PA, Sherwyn Greaves told residents that the agency is making every effort to make ensure homeownership becomes a reality for residents on the Essequibo Coast.
Greaves added that the massive housing drive was propelled from a recent visit to the region by President Irfaan Ali. On this note, he stated that over the two-day event, over 100 titles and transports will be distributed. The Ministry, he posited, will also process new applications during the outreach.
Regional Chairperson Vilma De Silva told residents the PPP/C Government would have spent just about seven months in office and the region and the country have seen massive transformations. She thanked the Ministers for the work they have been doing.
Meanwhile, one of the beneficiaries of the house lots, Melisa Lall from Anna Regina was excited when she received the telephone call. She explained that the person on the other end of the line would have informed her that she has to pay $50,000 as an initial payment for the house lot at Onderneeming.
Lall is expected to start construction soon. Another beneficiary, Jewan Williams, was overjoyed to have been a recipient of the initiative.