Minister within the Office of the Prime Minister with responsibility for Public Affairs, Kwame McCoy has said the Government's support to the development of Orealla and Siparuta villagers is continuous. He was speaking during an outreach to the riverine communities on Friday, a Department of Public Information report stated.
McCoy, who was joined by Minister within the Local Government and Regional Development Ministry, Anand Persaud, also distributed almost 400 hampers to residents, during the engagement in the East Berbice-Corentyne (Region Six) communities.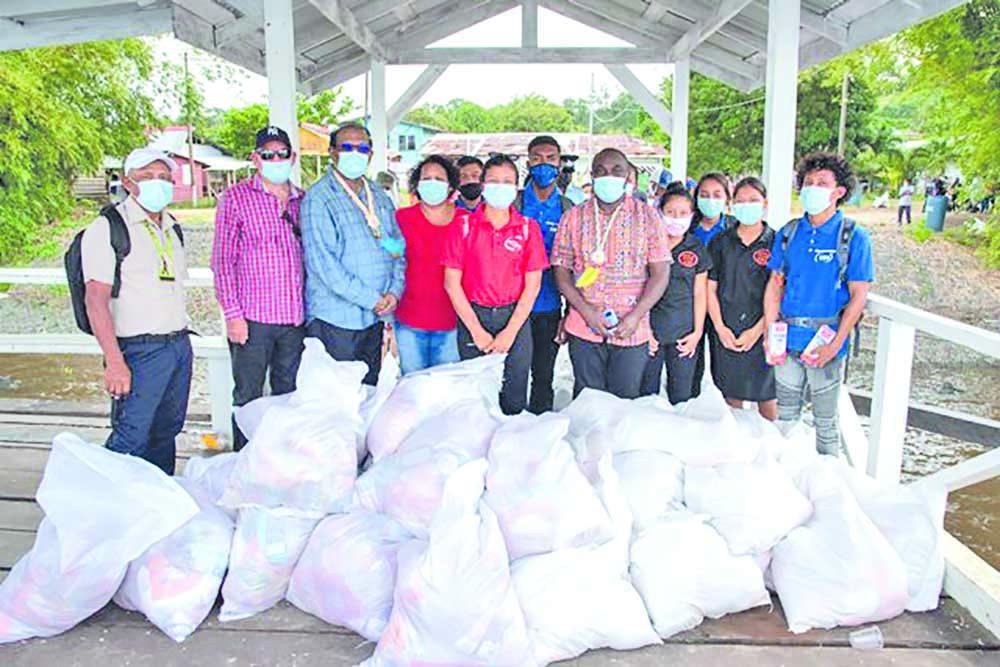 Of the lot, 240 hampers were given to residents of Orealla, and 130 were shared in Siparuta.
During his engagement with residents, McCoy said while the pandemic prevails, the Government would not restrict itself from helping the people. He said the President Dr Irfaan Ali-led Administration is always keen on ensuring the welfare of all citizens.
"We are not a fair-weather Government. We are not with you only when there are good times. We are with you even in the bad times because we believe truly and dearly, that we have a role and a responsibility to the people of Guyana and we don't treat it lightly," he is quoted as saying.
Meanwhile, Minister Persaud said there is enough evidence which reveals that the previous Government did nothing for the two riverine villages, adding that Government has begun to transform Guyana and by 2025, the nation will become a beacon for the world. In order for this status to be realised, he said, all Guyanese must co-operate.
Both Ministers McCoy and Persaud then fielded questions from residents and sought to provide remedies to the issues that were highlighted.