PIO Conference in India
– even as Khan continues rampage
Director of the Department of Public Information (DPI), Imran Khan, continues to face fire for a comment made on his social media platform – Facebook – against the Indian Mission here, with Minister of State Joseph Harmon on Friday, saying that the personal view expressed by the State official does not reflect that of the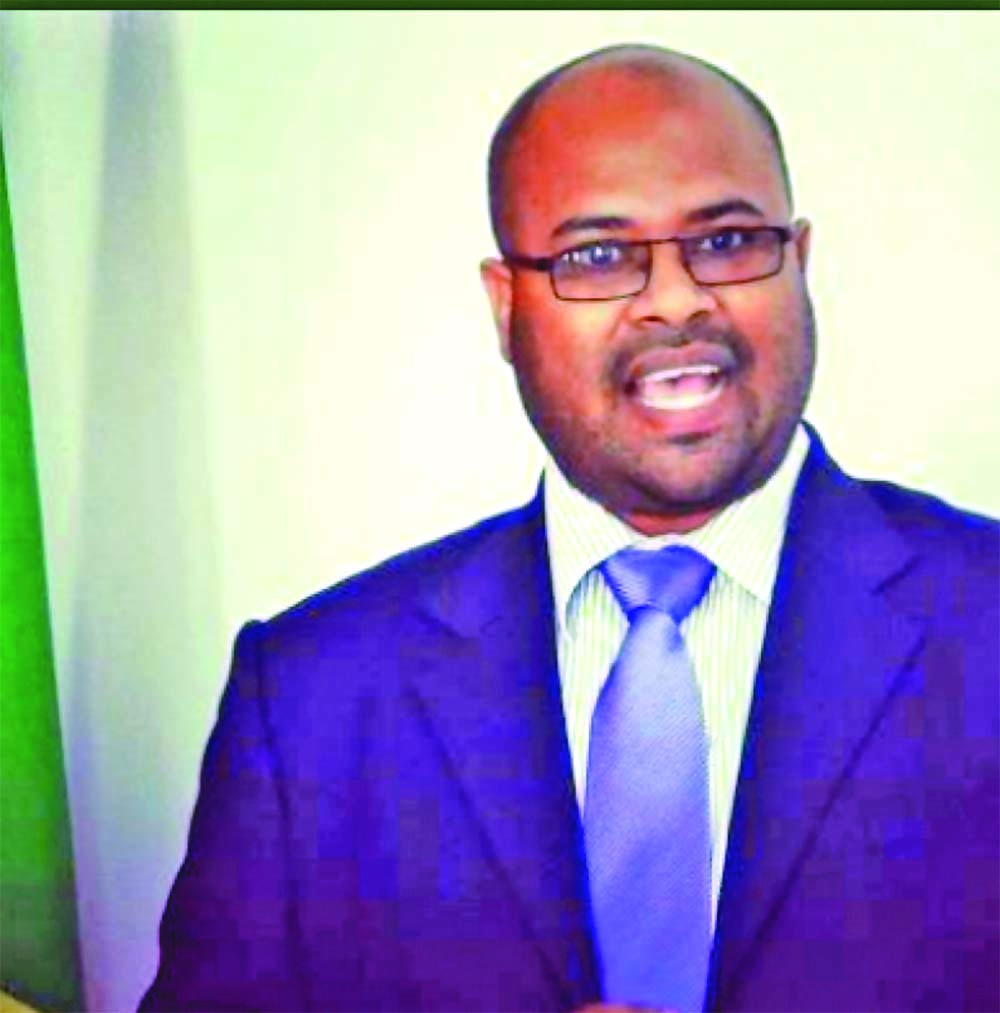 coalition Government.
Harmon distanced Khan's actions from Government's position at this week's post-Cabinet press briefing at the Ministry of the Presidency.
"It does not represent the position of the Government. We have excellent relations with India and we continue to work on those relations. It's a mutually beneficial arrangement that we have with that country and we would like to work towards ensuring that it gets better," he said.
Minister Harmon further noted that while Government does not have much control over what persons post on their personal social media accounts, he said all they can do is ask holders of Government offices to restrain from making such statements.
"This is the distinction I would want to make, where someone is in a Government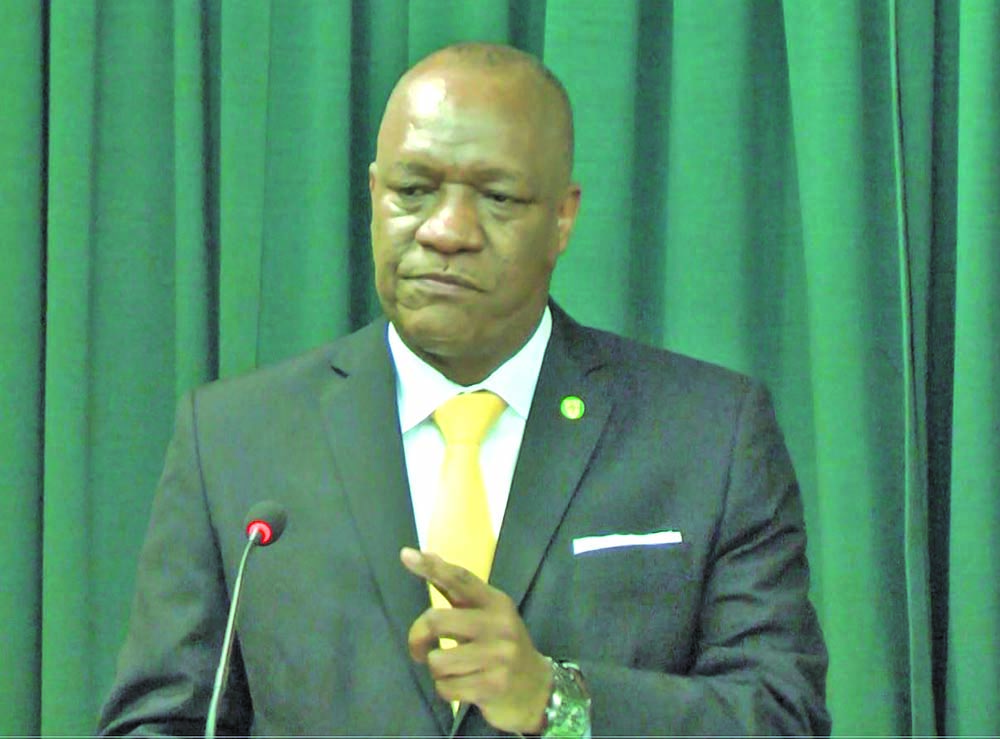 office but expresses a personal view, that we as a Government cannot basically agree that this is the view of the Government. It is not a view of the Government, it is an individual view and that is the distinction I want to make," the Government's spokesperson noted.
Khan on Wednesday posted a comment on his Facebook page, questioning whether the Indian High Commission in Guyana was interfering in the country's internal affairs and was attempting to engage in destabilisation of the coalition Government.
His statement was in relation to the recently concluded Persons of Indian Origin (PIO) Parliamentary Conference held in New Delhi on Tuesday, where a 23-member Guyanese delegation attended upon invite from the Indian Government.
The delegation, which was the largest at the conference, comprised of 17 Opposition and three Government parliamentarians as well as three mayors – all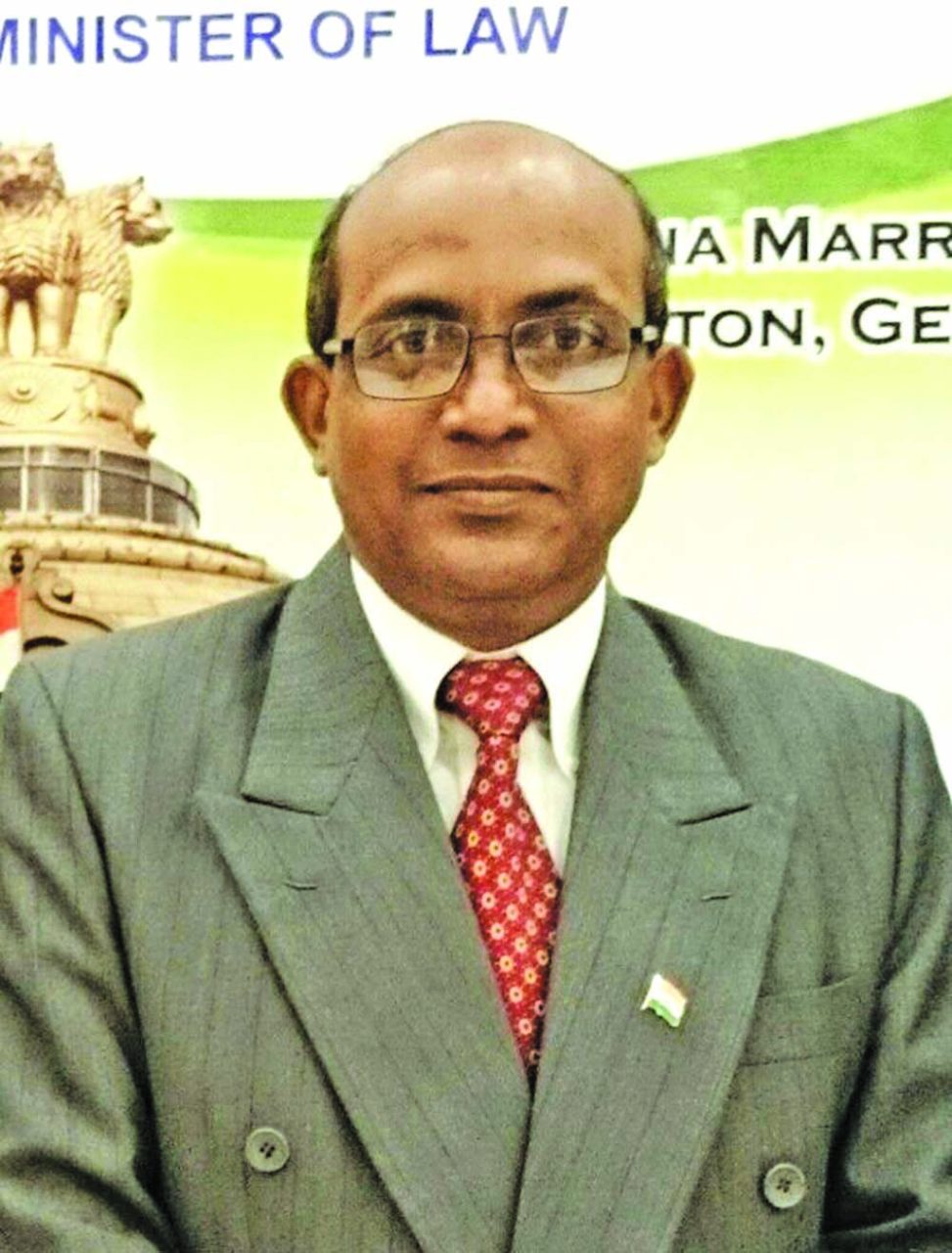 of Indian heritage.
The DPI Director, in the post, asked whether the Indian High Commission deliberately invited only three Government backbenchers and specifically ignored Government Ministers of Indian heritage.
In response, however, resident Indian High Commissioner Venkatachalam Mahalingam, who was tagged by Khan on the post, explained that the top hierarchy of both the Indian and Guyana Governments are aware that the invitations were for 23 Members of Parliament and three Mayors of Indian origin who are not Ministers.
"Hence reckless comments on such a serious issue on social media with the clear intention to mislead the general public by none other than the Director of Public Information is unfortunate, irresponsible, unprofessional and to say the least, mischievous given the excellent bilateral relations being enjoyed by both India and Guyana and the ongoing friendly cooperation in various multilateral fora," Mahalingam commented on the post by the Government's Information Chief. Meanwhile on Friday, Minister Harmon further outlined that the invitations from the Indian Government were to Members of Parliament and the respective Chief Whips on both the Government and Opposition sides were engaging the High Commission on the selection process of who would attend the conference.
While there were several arguments pertaining to whether Khan should be asking these questions, or whether it was a direct attack on the Indian High Commissioner, several people found it strange that Khan, a public office bearer, would raise these concerns with a foreign mission in such a forum. In fact, Public Health Minister Volda Lawrence also took umbrage at the statement made by Khan, saying, "Imran Khan, this is distasteful and not in keeping with how this Government treats their guests. PLEASE REMOVE THIS POST." However, instead of heeding the advice of the senior Government Minister, Khan went on to continue his rampage on the matter, subsequently posting a series of comments suggesting that the "lopsided invitation to Guyanese Parliamentarians" was part of the Indian Government's "naked hegemonic ambitions" that is "not restricted within the borders of India".
Nevertheless, the State Minister disclosed that the matter has since engaged the attention of Prime Minister Moses Nagamootoo.